This program is designed for students already holding a bachelor's degree who seek certification to teach art in public schools. Students may apply for Connecticut state teaching certificates after completing the program in good standing and meeting all other mandates. Applicants must receive admission to the College of Education. Information on how to apply and answers to frequently asked questions are listed below.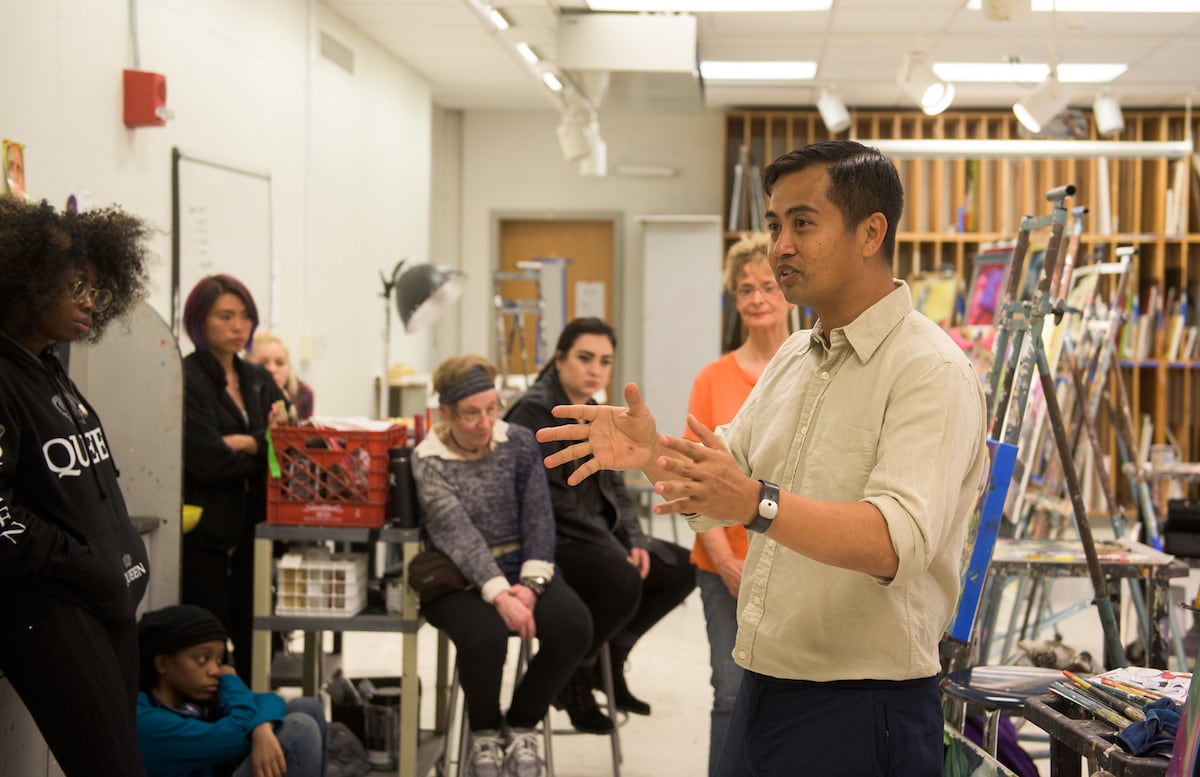 Apply to the Program
Students applying to an initial educator certificate in Connecticut must meet six academic and non-academic requirements established by the College of Education, which are consistent with certification requirements of the Connecticut State Department of Education (CSDE). They include the following:
Have a minimum of 39 semester hours of credit in general academic courses in five of the following six areas, including a survey course in United States history that is at least three semester hours of credit (all programs except Comprehensive Special Education). These six areas include Natural Sciences, Social Studies, Fine Art, English, Mathematics, and Foreign Language.
Take the Praxis Core, SAT or ACT (Math, Writing, Reading) to satisfy the State Board of Education competency examination requirement. Scores must be within the last five years. Candidates who do not achieve a satisfactory score will be required to participate in remediation that conforms to forthcoming guidelines.
Have a minimum 2.7 cumulative GPA for all undergraduate courses taken at the time of application. An official transcript must be submitted from every college/university attended by the applicant, excluding SCSU.
Submit an admission essay demonstrating proficiency in English and following the prompt.
Art and Design department Interview. The Art and Design department will contact you for an interview after all your materials have been submitted. At the time of the interview, we will require you to send the contact information of two references. For those two references, please prepare to share the name, professional title, institution affiliation, email address, and phone number of two individuals who can speak to your potential to become an effective art teacher and your demonstration of responsibility in the community.