This program is designed for students already holding a bachelor's degree who seek certification to teach art in the public schools. Students may apply for Connecticut state teaching certificates after completing the program in good standing and meeting all other mandates. Applicants must receive admission to both the College of Education and School of Graduate Studies, and have passed or waivered the state-mandated PRAXIS Core exam. Refer to the sections entitled "Application Procedures" and "Admission to Teacher Certification Programs" in this catalog. Specific questions may be answered by writing to artgrad@southernct.edu.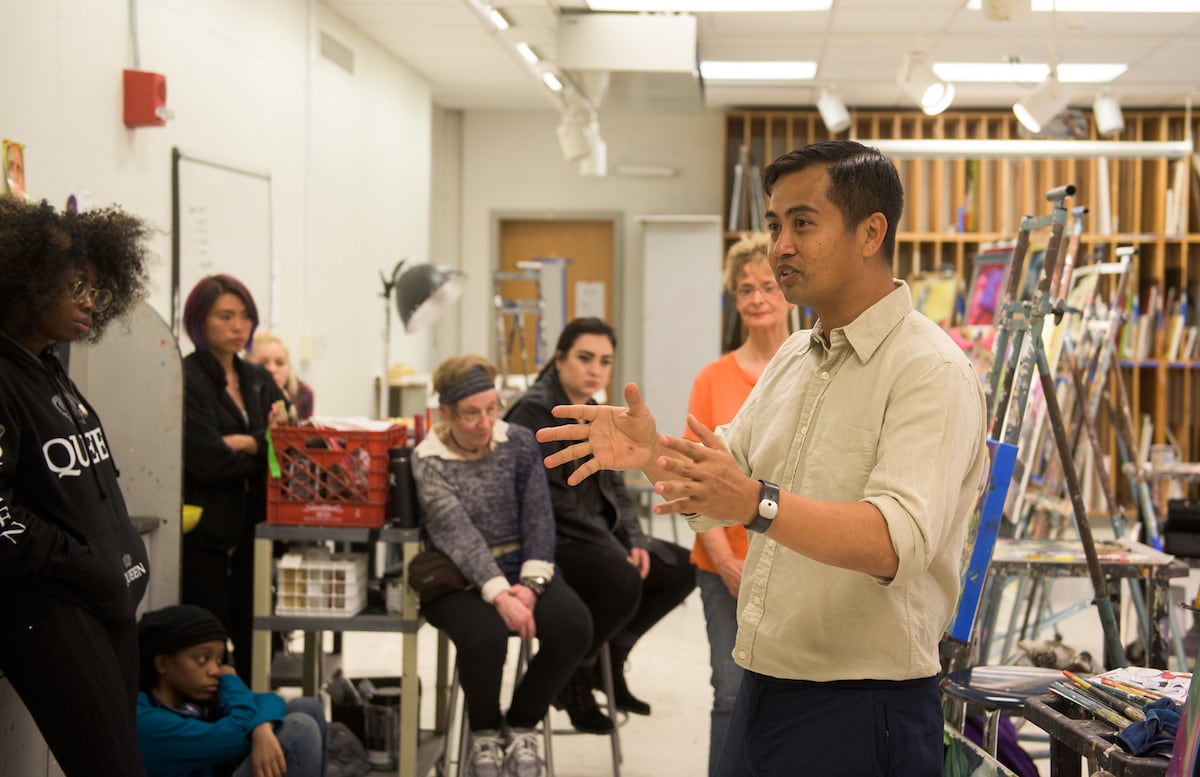 Apply to the Program
Candidates submit the following documents directly to the School of Graduate Studies Application Processing Center:
An application form with all of the requested documentation
A 500-word essay explaining the candidate's goals and interest in the program
Evidence supplied by the Educational Testing Service of having passed or waivered the PRAXIS Core examination
Two letters of recommendation attesting to the applicant's professional promise and academic ability
Applications received by May 1 will be considered for fall acceptance; those received by November 1 for spring acceptance. Non-matriculated students may enroll in courses fulfilling program requirements, but must secure admission to the program (including admission to the College of Education and School of Graduate Studies) before completing more than six credits of Professional Requirements.