Our department offers degree programs in economics and finance that enable you to succeed in a competitive global environment. Our talented faculty members strive to provide our students with the highest quality education by bringing their scholarly achievements and industry successes into the classroom.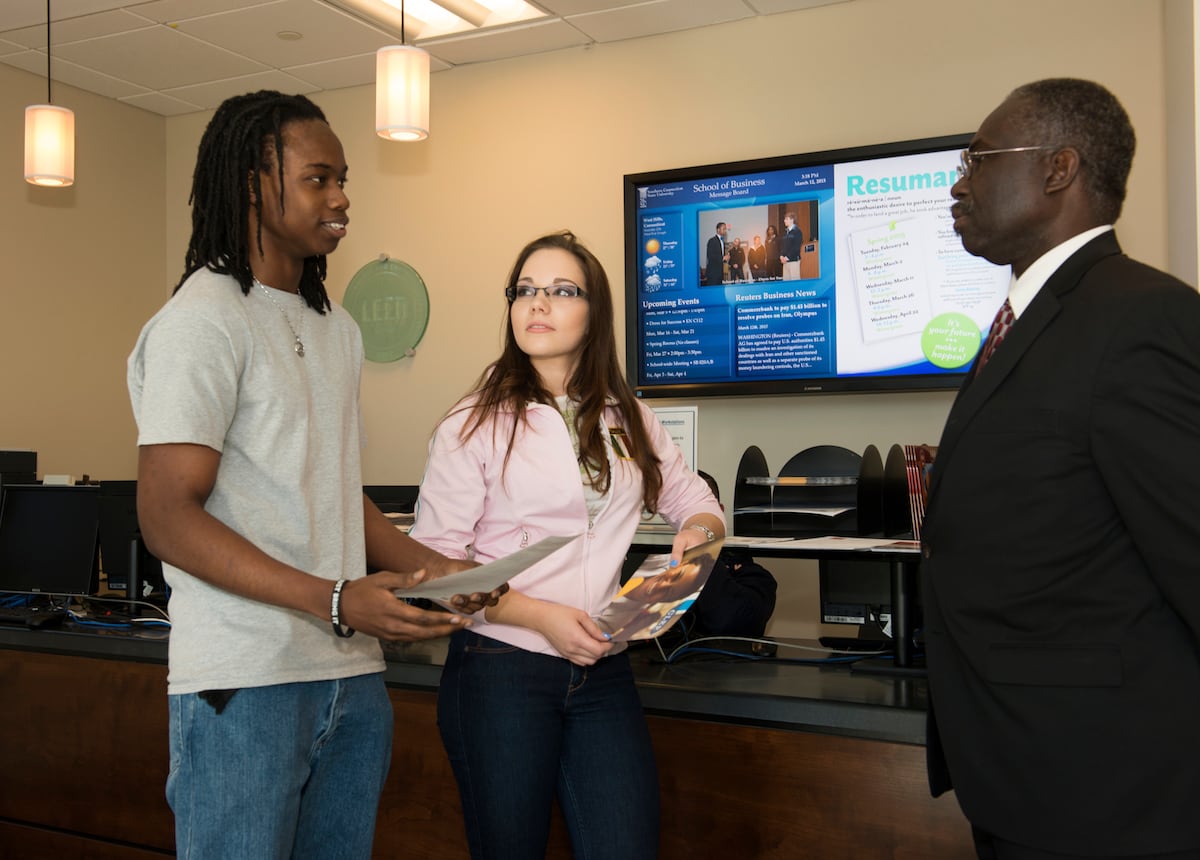 Why Study Economics?
The science of economics provides a useful framework for understanding many of the issues confronting the individual, the world of business and society at large. You may already know that economics offers the theoretical foundation for most of the other functional areas of business. On its own, the degree in economics gives you the rigorous and analytical training, which you need to succeed in today's job market. Sooner or later you will be in charge, and your responsibilities will include making decisions on the allocation of scarce resources. This is where your economics kicks in.
Why Study Finance?
The finance program offers courses that capture all areas within the finance discipline and prepares you for a successful career in business. Our rigorous and well-designed curriculum provides you with both theoretical and practical knowledge of financial markets and business organizations. In particular, the finance program offers among others, courses in:
Corporate finance and financial management, which examine financing and investment decisions of firms, as well as issues concerning corporate governance
Investments, explaining the behavior of various financial instruments, such as stocks, bonds, options, and futures
International finance and financial management, developing practical and theoretical understanding of foreign currency and exchange rates, as well as behavior of multinational corporations
Real estate, exploring real estate contracts, real estate management, appraisal, mortgages, and financing
Personal financial planning, covering a broad range of personal financial decisions around budgeting, taxation, credit management, insurance, retirement, and estate planning
Risk management and insurance, exploring concepts of risk management through the use of insurance programs.
The Student Investment Fund
As part of the hands-on approach to students' experience within our programs, the department runs a students' investment fund, the Ad Astra Fund, with seed capital provided by the Alumni Association of the Southern Connecticut State University. The fund provides motivated Finance majors with a means of applying what has been learned in the classroom toward real-world investment principles.