Join us for our Virtual Owl Chat event, from the comfort and safety of your own home. During this featured event, you will have the opportunity to chat LIVE with Undergraduate Admissions, Transfer Admissions and Services, Financial Aid, Residence Life, the Colleges of Arts and Sciences, Education and Health and Human Services, as well as the School of Business.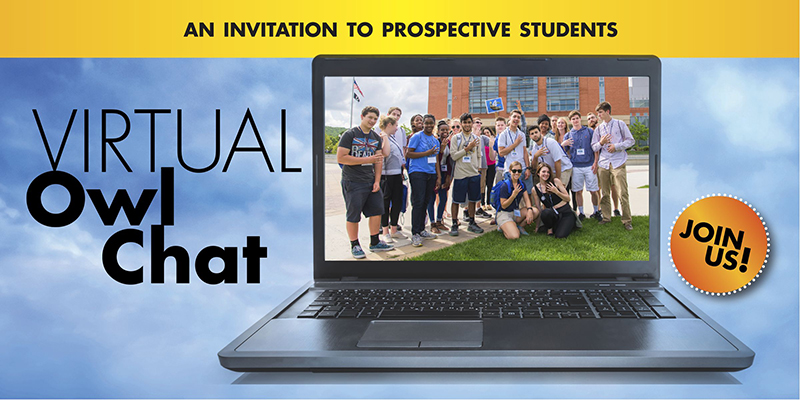 If you can answer 'YES' to any of the below questions, then this event is for YOU:
Do you need any assistance in our application process or have questions about our requirements?
Would you like to speak to a Financial Aid representative about requirements and scholarships?
Are you wondering what it's like to LIVE on campus in the Residence Halls?
Do you have questions about any of our 225+ academic majors, minors or concentrations?
Are you interested in learning more about how Southern can be your future home?
By registering for this event, you will gain access to our virtual platform, full of presentations ranging from academic programs to student services, student panel discussions, downloadable content and more.
If you participate in ANY of our LIVE chats during this event, you will be placed into a lottery to win an exclusive SCSU care package, sent to your home – full of SCSU giveaways! 
Register to gain access into our Virtual platform  
Access to this platform will provide you with a variety of on-demand content, including academic presentations, Life at Southern overview videos, current student panels, PDF downloads and more!