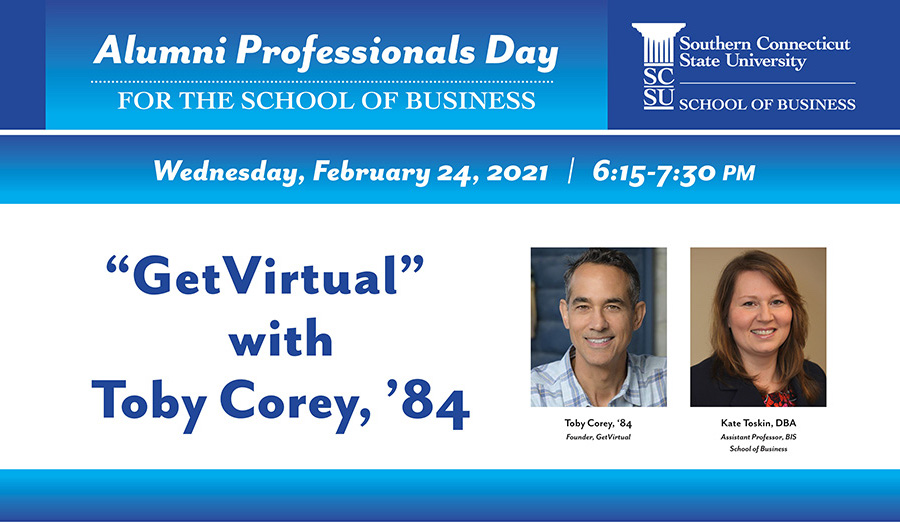 In partnership with the Business Information Systems department of Southern's School of Business, we are thrilled to launch the GetVirtual program at SCSU! This spring, the program will run under the BIS 470 course where our students will work with local businesses to develop digital solutions. These solutions will be based on the business's needs and may include: a three-to-five-page website (no coding skills required), ecommerce, social media marketing, and more!
Thanks to this program, local business owners will receive consultation services and digital solutions created by students. In return, students will acquire hands-on experience while solving real business problems and giving back to the local community!
Please join us for an exciting session with Southern alum and GetVirtual.org co-founder, Toby Corey! Toby will share his inspiring success story and meet the newest GetVirtual student members from SCSU!