Join us for our webinar series highlighting some of our amazing alumni doing tremendous things in their personal and professional lives!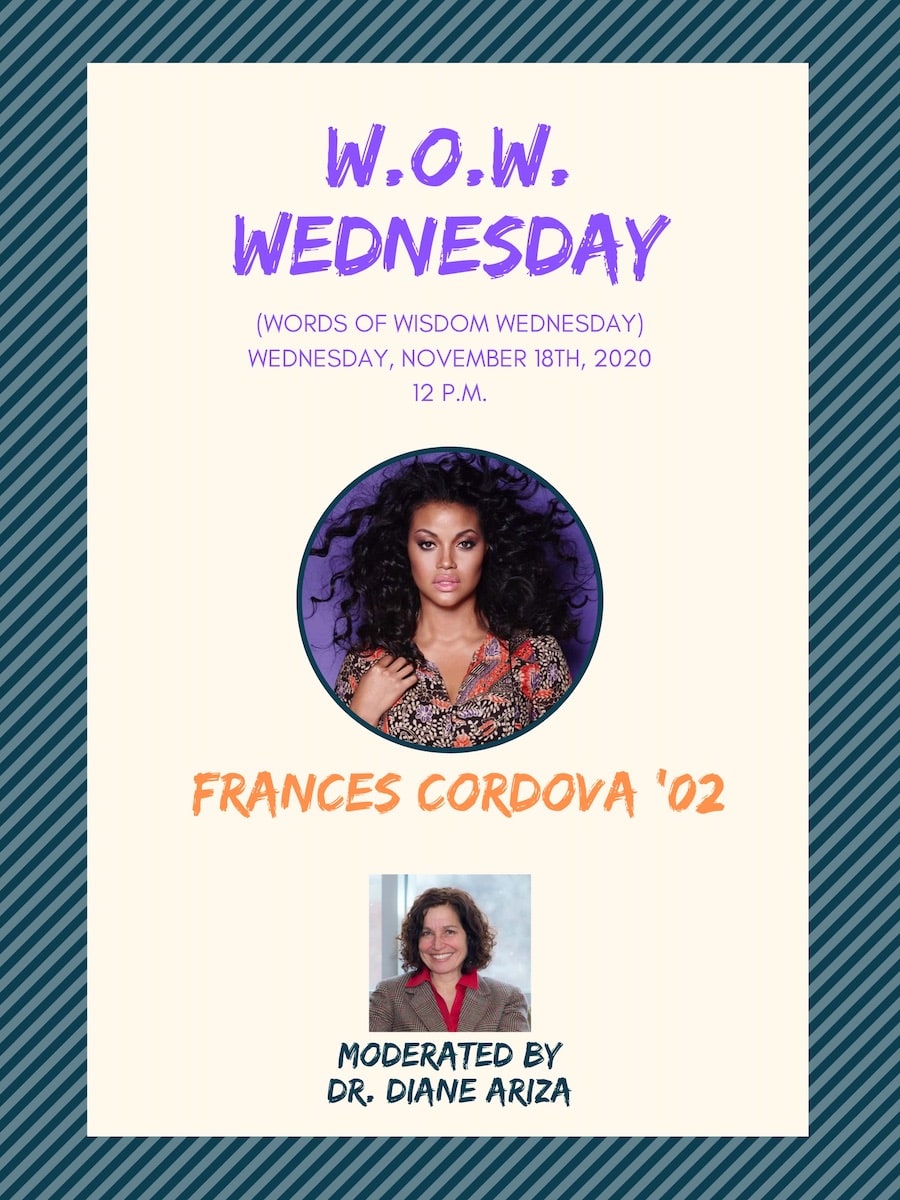 Frances Cordova '02 is an actress, model, and author who will share her journey from Southern to present, provides some words of wisdom, and answer questions from attendees! Moderated by Dr. Diane Ariza Vice President of Diversity, Equity, and Inclusion
Wednesday, November 18, 2020
12:00 p.m.
Moderated by Dr. Diane Ariza
Vice President of Diversity, Equity, and Inclusion