Join us for our webinar series highlighting some of our amazing alumni doing tremendous things in their personal and professional lives!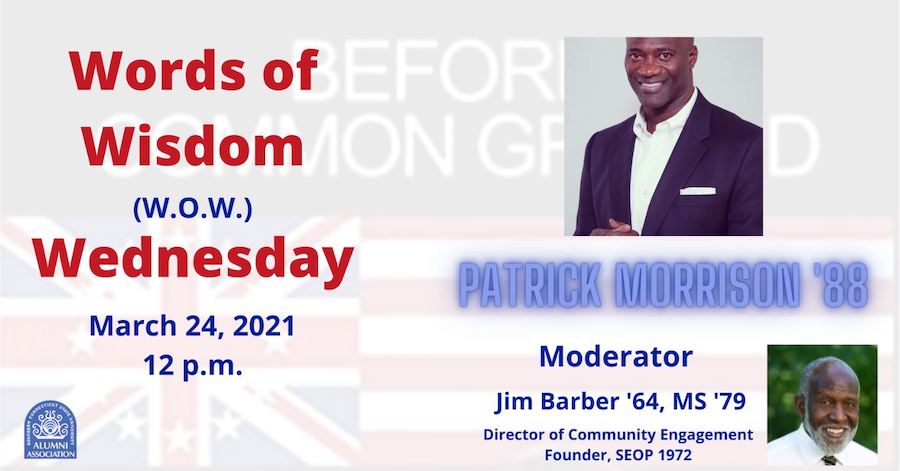 Patrick Morrison '88
Wednesday, March 24, 2021
12:00 PM
As a young boy filled with big dreams and an admiration for America, Patrick, who endured a challenging childhood, immigrated from England to the United States when his mother paves an opportunity for them.
Before long, he discovered his truest passion: American football. Through sports, he unleashed the pain from his childhood and finds healing, molded into a man by beloved coaches and mentors. Join us as he shares this inspiring journey of one immigrant's perseverance as he achieves the American dream.
Moderated by Jim Barber '64, MS '79
Director of Community Engagement
Founder, SEOP 1972