The Business Advisory Council is dedicated to the continuing progress of Southern Connecticut State University's School of Business. The role of the Council is two-fold: first, members provide advice, opinions and ideas regarding a variety of issues to the Dean, including programs, recruitment and placement, development and the general competitive environment affecting business education. Second, the Council helps to improve the visibility, enhance the reputation, and build support for the School of Business in the business community.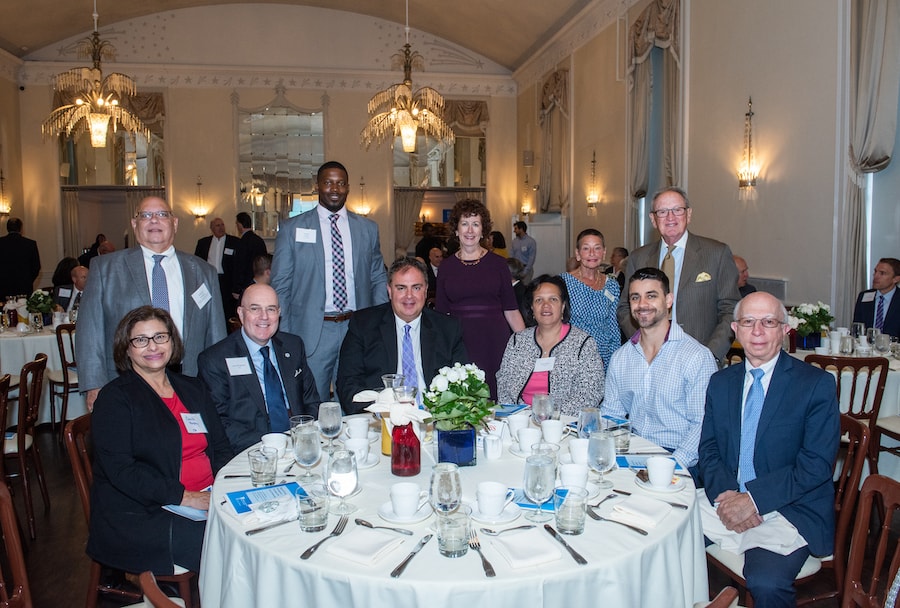 Mission Statement
The SCSU School of Business Advisory Council mission is to serve as Ambassadors, provide external perspectives and connections, as well as advocacy and support for the School of Business programs and strategic initiatives. 
Vision Statement 
The SCSU School of Business Advisory Council vision is to support positioning the School of Business as a recognized leader in innovative business education, scholarly excellence, and conscious community engagement as evidenced by being included in the top 100 business schools by 2025. 
Members
Kyle Ballou '81
Vice President, Community and Government Relations
Yale New Haven Health System
Larry Bingaman
President & Chief Executive Officer
South Central Connecticut Regional Water Authority
Rick Capozzi '83
President & Founder
Capozzi Advisory Group, LLC
Bing Carbone
President
Modern Plastics
Tim DiScipio '85
CEO
Weiming Education Group
Robert Felder '13
CEO / Co-founder
driven2inspire
Michael F. Ganino '92
Partner
Dworken, Hillman, LaMorte & Sterczala, P.C.
Steve Gentile '05
Partner & Creative Director
Pinpoint Promotions
Lynn M. Grisco '93
Richard C. Meisenheimmer '76
President
Spectrum Associates, Inc
John Mezzanotte
Partner
Marcum, LLP
Laurance Selnick
CTP, SVP, Director, Treasury & Payment Solutions Sales
Webster Bank
Garrett Sheehan
President
Greater New Haven Chamber of Commerce
Pieter Van Vredenburch
Anthony F. Verlezza '74
Principal
Integrated Supply Chain Solutions and Business Advisory Services
Marna Wilber
Director, Corporate Communications and Public Relations
ASSA ABLOY Americas
Emeriti Council Members
Michael R. Chambrello '79
Kamran Farid
President/Founding Partner
Kamran Capital Group
Mark S. Germain '79
Founder & CEO
Beacon Wealth Management
Jeffrey A. Klaus
Regional President and Head of Middle Market Banking
Webster Bank
David McHale '82
Tina Powell
Partner, Director of Business Management
Beacon Wealth Management
Anthony Rescigno