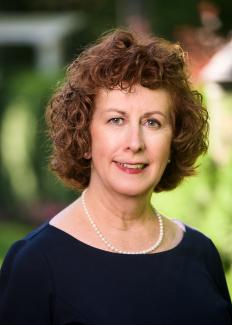 Dear Friends,
I am very proud to present our School of Business 2019-2020 annual report, which summarizes our strategic initiatives and major accomplishments for the past academic year.  
As we all faced the onset of COVID-19 in March of this year, the university quickly pivoted to a remote learning environment. During our months of remote teaching and working, we gained expertise in new ways of offering both course delivery and student services, and the best of these may become a staple of our operations in the future. I have been so impressed by the commitment, creativity, and nimble thinking of our faculty and staff during such a stressful period.
Despite these unprecedented circumstances, the School of Business continues to shape business thinkers and equip students with the skills and knowledge to assume leading positions in business and society. As you read through this report, please note several key highlights. 
We formally launched our Women's Mentoring and Leadership Program with 20 outstanding female students, which provided them with the opportunity to connect with successful businesswomen to be better prepared to enter their careers. The creative team in our Business Success Center provided "virtual toolkits" to recent graduates to minimize the challenges of entering the workforce in these changing times. 
We have initiated a partnership with GetVirtual, a non-profit organization co-founded by an alumnus of the School of Business, Toby Corey. As the "East Coast anchor" of GetVirtual, Southern's School of Business will pair local businesses seeking help in website development and social media marketing with college students who have been trained in these areas. This venture is another example of the Southern School of Business commitment to "Change for Good."
Other exciting initiatives: The School of Business has moved into the candidacy stage with AACSB for initial accreditation. This premier mark of quality is held by only 5% of schools worldwide. Finally, we completed the design stage of the new, net-zero, 60,000 SF School of Business building. Look for an invitation to the groundbreaking in spring 2021.  
The achievements and points of pride of our students, faculty, staff, and corporate partners that are highlighted in this report showcase a wide array of activities that include research, panels, lectures, extracurricular and club events, community service, and more.
As I reflect on what has surely been a challenging year, I am immensely proud of our students, faculty, staff, alumni, and friends in the business community for everything we have accomplished together. Thank you for being part of our vision to redefine business and transform lives.
Ellen D. Durnin, Ph.D.
Dean