I warmly welcome you to Southern's School of Business, where you will find a community devoted to preparing students with the knowledge, skills, tools, and experience for careers and success in the business world. Rigorous academics, career-focused professional development, mentorship, and participation in extracurricular activities prepare our graduates to succeed in their chosen careers.
Our undergraduate program combines general education, business common core, and major-concentration requirements to deliver a well-rounded curriculum to meet our students' needs. The Master of Business Administration program, which is available in both traditional and accelerated formats, is multidisciplinary and prepares individuals for leadership positions in business, non-profit, or governmental organizations.
Our business curriculum applies theory to real-world problems so that students are prepared to achieve that successful outcome, whether entering a new career or advancing within their career. Course schedules provide flexibility to accommodate full-time students, as well as students combining their education with work and other responsibilities.
The faculty bring relevant professional experiences to the classroom. They strive to keep their classrooms interesting, current, and dynamic, with a focus on the practical application of business theory to real-world problems. When combined with the liberal arts courses from our integrated core curriculum, our students not only develop expertise in their business discipline, but also the capacity to think critically, communicate clearly, and solve complex problems. This combination of skills prepares our graduates for success in the global marketplace.
Your business education extends well beyond the classroom with opportunities like study abroad, student organizations, a student-managed portfolio team, a cash management scholarship program, marketing case competitions, attendance at international accounting conferences, and projects to enhance organizational sustainability.  Our newly created Student Ambassadors program, which is run out of my office, is a leadership-development initiative that targets highly motivated and academically accomplished juniors and seniors who demonstrate great potential for leadership.
Our programs are enriched by the active involvement of a Business Advisory Council. Our faculty and staff build and maintain relationships with alumni and corporate partners to create opportunities for our students. The alumni community are loyal and proud supporters of their alma mater. Our network stays connected through guest speaking engagements on campus, hosting networking events at their firms, mentoring on careers, and sponsoring internships.
I encourage you to explore the various opportunities we have to offer and hope that you will find an educational and career path that makes a meaningful difference in your life. To find out more about the School of Business, click on any of the links to the left or call our office at (203) 392-5632. We look forward to hearing from you!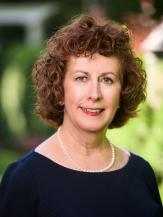 Warmly, 
Dr. Ellen D. Durnin, Dean 
School of Business