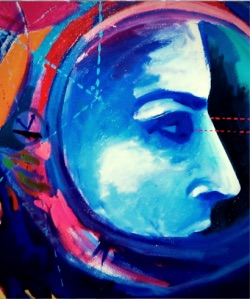 A vibrant exhibition of large scale paintings and works on paper celebrates an artist who has participated in over 60 national and international exhibitions with works held in major collections such as: the Library of Congress, the Baltimore Museum of Art, the National Museum of American Art, the Smithsonian, the White House, the Berkshire Museum and Southern Connecticut State University.
Chieffo, a career educator who founded the Art Department at Georgetown University, where he taught for nearly 60 years, often reflects on his time at the Teachers College at SCSU, where he began.
The exhibition is on view through April 2, 2020. Gallery hours are Monday through Thursday, 11 a.m. to 4 p.m.
Event Postponed
The Connecticut State College & University System has communicated to all state institutions to begin new campus directives immediately due to coronavirus, COVID-19. Working in coordination with Governor Lamont's office, one of the steps the CSU system has asked us to take includes suspending events with 100+ people in attendance at least through April 30.  To keep our students, faculty, staff and donors healthy, the Closing Reception of the Chieffo Art Exhibition, scheduled for Thursday, March 26, 2020, will be postponed to a date to be determined.
We apologize for the inconvenience this cancellation causes. If you have questions or concerns, please reach out to Michelle Johnston.