Connecticut's Premier CMMC Training Center
Certified CMMC Professional Essentials (CCP Essentials)
Available April 19, 2021
Program Cost: $895
The CCP Essentials course provides you with an instructor-assisted, eight-hour introduction and comprehensive overview of the Cybersecurity Maturity Model Certification (CMMC) program. Participants complete nine modules that introduce the full curriculum that Southern Connecticut State University and CyberDI will offer when the Certified CMMC Professional (CCP) Courses begin June 2021.
Topics in this overview include:
Introduction to the CMMC
Understanding the Supply Chain
Protecting Sensitive Data
Understanding the CMMC Methodology
Building Business Better Through Cybersecurity
Network Diagrams and Scope
 
You will engage with Rick Dawson, our lead instructional designer, as he introduces one module from each unit covered in our full five-day Certified Professional Course in a direct instruction video, utilizing the best principles of cognitive science and multimedia learning theory.
Each module begins with a brief self-assessment and an overview video, followed by a series of engaging online activities with other community members – as you read, write, and participate in purposeful discourse. The module ends with a brief post-assessment – and more importantly – a learner's journal to help track your knowledge growth. Southern Connecticut State University and CyberDI want to give you an opportunity to try our curriculum as you consider making us your long-term training partner. Join us and come see what makes us the leader in CMMC space.
Register Here   Request Information
Southern Connecticut State University has partnered with Data Intelligence Technologies' CyberDI Division to provide the best Cybersecurity Maturation Model Certification.
We launched our CMMC, the new cybersecurity certification required of all defense contractors, to help stop the one trillion dollars stolen annually in cybercrime and to protect the Connecticut defense economy.
Contractors who do not comply with the new certifications cannot apply for future defense funding and could face legal action for incorrectly submitting cybersecurity reports.
Southern Connecticut State University, in partnership with CyberDI, will lead efforts around workforce development. We will support and train professionals to ensure we protect our National Security.
For more information, email CMMC@SouthernCT.edu.
The Courses
Certified CMMC Professional Essentials (CCP Essentials)
Description
Eight hour, self-paced Introduction to SCSU and CyberDI Certified Professional Curriculum
 
Goal
Overview of the CMMC program, history, and methodology
 
Audience
CEOs and DIB Manufacturing Executives and management
Cybersecurity consultants
Compliance Lawyers
IT Consultants providing Network support
 
Certified CMMC CCA-1 Assessor (CCA-1)
Description
16 hour, provided CyberDI, a licensed CMMC training and publishing provider.
 
Goal
Complete a pre-requisite course for the Certified Assessor One Exam
 
Audience
Certified Professionals
IT Consultants
Compliance Officers
DIB Network specialists.
Compliance Lawyers
  
Certified CMMC CCA-3 Assessor (CCA-3)
Description
40 hour, 5-day hybrid class provided by CyberDI, a licensed CMMC training and publishing provider.
 
Goal
Complete a pre-requisite course for the Certified Assessor Three Exam
 
Audience
Certified Assessors
IT Consultants
Compliance Officers
DIB Network specialists.
Compliance Lawyers
What is CMMC?

The Department of Defense created the CMMC model as a cybersecurity standard for the Defense Industry Base (DIB). As a nation we must protect the supply chain of 300,000 companies globally.
CMMC assessments occur across five levels of maturity, with level 1 requiring the most basic cybersecurity and level 5 requiring the most advanced with 171 embedded practices and processes.
Does My Company Need a CMMC Assessment?
Do you handle Federal Contract Information (FCI) or Controlled Unclassified Information (CUI)? If you answered yes, then you need an assessment. While Southern only provides training courses, our partners can help you prepare for assessments, and we can introduce you to certified assessors.
What is FCI?
Federal Contract Information is anything created by the federal government that is not meant for public release.
Companies that hold FCI will require a Level One CMMC assessment. This can include a plumber who has schematics for job to a machine shop.
What is CUI?
Controlled Unclassified Information is any information generated by the government or for the government with protections covered by federal law or regulations.
Companies that hold or create CUI will require a Level Three assessment. Readiness represents a major investment, and SCSU can help reduce the cost and fear.
Meet The Learning Team
Southern Connecticut State University and CyberDi have assembled an elite mission-driven team holding ISC(2) Certified Information Security Professional (CISSP)/Information System Security Architecture Professional (ISSAP)/Information System Security Management.
 
J. Gregory McVerry
Associate Professor, Curriculum and Learning, SCSU
Chief Learning Officer, CyberDI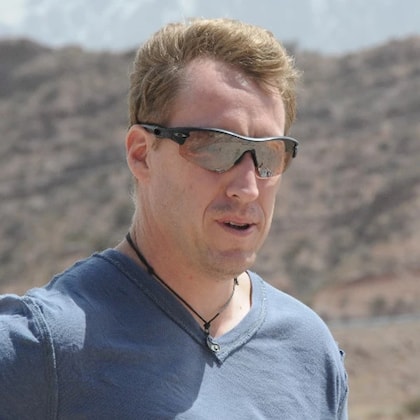 Richard Dawson
Lead Instructional Designer, SCSU
Advanced Special Operations Techniques Instructor, SOCOM OSINT Specialist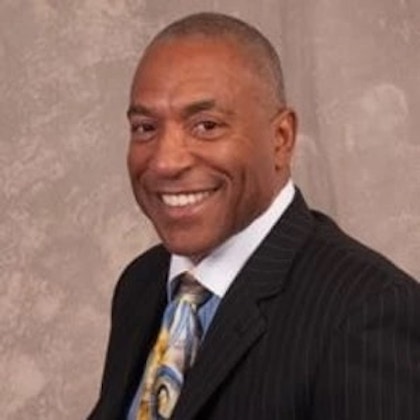 Terry Lehman
Subject Matter Expert
FedRAMP Cybersecurity information assurance professional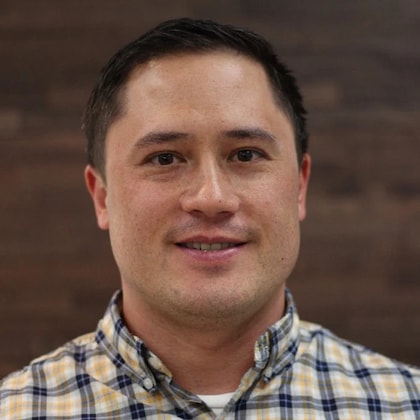 Israel Campbell
PhD Subject Matter Expert
Marine Corps IT veteran, satellite communications, radio, and cybersecurity