Welcome to Southern's School of Graduate and Professional Studies.
Graduate school is a microcosm of dynamic and complex, yet harmonious, interactions between scholars, teachers, students, and staff colleagues; all work in unison to enable, empower, serve, and lead with the goal of making tomorrow's world better than today's.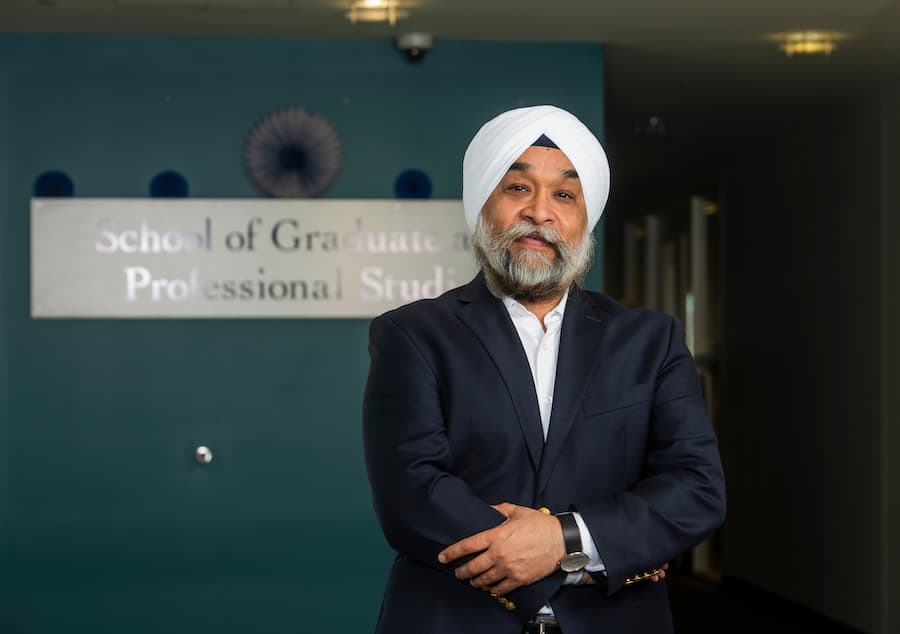 Our mission is to serve humanity by enabling you to learn about the issues that matter to you and to the world around us, gain meaningful knowledge and diverse perspectives, develop an ability to make decisions towards the betterment of humankind, and take advantage of opportunities to lead a life of fulfillment, with self-esteem.
We commit to providing you with an academic and professional environment that nurtures creativity, entrepreneurship, compassion, and a desire to learn and serve. We are intentional in keeping a sharp focus on affordability, accessibility, inclusivity, and community engagement as defining characteristics of the education we offer. We celebrate diversity and aspire to be a model institution of higher education, where people from all walks of life feel welcome, respected, valued, and empowered to make a meaningful impact. We are proud to be able to prepare some of the best school teachers, health professionals, entrepreneurs, social workers, and scholars in becoming pioneers in their respective fields. However, over and above the focus on preparing you for success in your professional career, our true dedication lies in creating a positive and encouraging environment for every student to thrive and grow in a holistic manner.
We offer an education that encapsulates the latest developments in field specific knowledge and provides current social, economic, and political perspectives, in order to enable our students to craft solutions to the complex challenges that face our global community. We train our students in rigorous analytical problem solving techniques that combine the development of critical thinking, quantitative reasoning, and interpersonal communication skills.
While our faculty expertise matches that of any world class institution, our passion surpasses all. Our professional staff has an extraordinary dedication and commitment to promoting student success. Our alumni, as successful professionals and thought leaders, make us proud and keep us motivated and inspired to continue to be our best, and to make our best even better each day.
Our students are very conscientious learners with an unfaltering focus on making meaningful community contributions, undertaking intricate scientific discoveries, and creating captivating art. As one of the largest graduate programs within the state of Connecticut, we offer 56 Master's programs, 4 Professional Doctoral programs, and 31 Post-Graduate programs spanning across many academic fields. With state of the art facilities, renowned faculty, dedicated staff colleagues, and our body of diverse, driven, hard-working, and brilliant students, the School of Graduate and Professional Studies offers a multitude of opportunities for individuals to realize their aspirations and shape the future.
We invite you to explore our graduate and professional programs and welcome an opportunity to support you in taking the next step towards advancing your education and professional careers.
With warm regards,
Manohar
Watch the Dean's Speech During our 2019 Graduate Commencement