The Institute for Justice and Social Change is affiliated with SCSU's Vice President for Diversity, Equity, and Inclusion and the Division of the same name. As we continue to grow with our University, please consider engaging with us.
Indicate your interest via the following form: Facebook | Instagram
Staff and Contact Information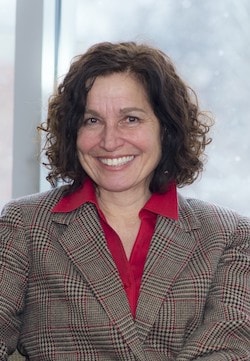 Dr. Diane M. Ariza
Vice President for Diversity, Equity, and Inclusion
arizad1@southernct.edu
 
Diane Ariza joined Southern in July 2020, bringing more than two decades' experience of administrative leadership in social justice and a background of teaching and research in ethnic studies.
Having worked at several large- and medium-sized institutions, Ariza has in-depth knowledge of both academic and student affairs. She has worked with senior officers on campus-wide strategic plans focused on increasing and retaining the number of underrepresented students, faculty and staff through programming, mentorship, and the development of institutional policies.
Most recently, Ariza served as Chief Diversity Officer at Quinnipiac University, and as Vice President for Community and Belonging at Nazareth College in Rochester, N.Y. As an administrator and strategist at both institutions, she has worked with senior leadership teams to promote greater access and inclusion through systematic and structural change, ensuring that all students, faculty, and staff reach their fullest potential.
Ariza holds a Doctor of Philosophy degree in sociology from Western Michigan University (WMU) with a concentration in ethnic and race relations, as well as a Master of Arts degree in anthropology from WMU. Her bachelor's degree is in history and Spanish from Stetson University in Florida.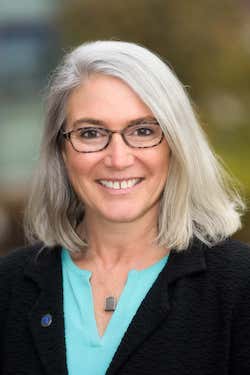 Sousan serves as a co-director of the Institute and has been a faculty member at Southern since 2010. Sousan has been active in diversity, equity, and inclusion initiatives and organizations locally, nationally, and internationally. In addition to graduating from the University of British Columbia (M.A.) and University of Wisconsin–Madison, having focused on critical educational and cultural studies, she served as the City of Seattle's first Diversity Coordinator; the Deputy Director of the National Center for Technology Innovation to advance assistive technology for all students, including students with disabilities or who have been historically underserved; and was SCSU's first co-PI on its recent GEAR-UP grant. An associate professor teaching in the Educational Leadership and Policy Studies Department at SCSU, Sousan supports teachers aspiring to be educational leaders in developing an equity lens. She is a graduate and fellow of the New Haven Community Leadership Program. Sousan has worked closely with the U.S. Department of Education, the National Science Foundation, The College Board, Gates Ventures, Yale University, the World Bank, and the Pew Research Centers. Her research is focused on equitable applications of technology and how democratic principles such as equality are mobilized or curtailed.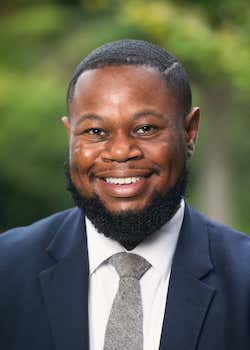 Kelvin serves as a co-director of the Institute and has been a staff member at Southern since 2018. Throughout his professional higher education career, Kelvin has been active in diversity, equity, and inclusion initiatives and organizations, at Southern as well as at his previous institutions across the Southeast. As an engaged community member, Kelvin has previously served in volunteer leadership roles with Equality Florida, the Southern Association of Colleges and Employers, GLOBES at The University of Georgia, and the American College Personnel Association. He currently engages the Greater New Haven community by volunteering with the City of New Haven LGBTQ+ Youth Task Force and Black Lives Matter New Haven Reparations Collective.