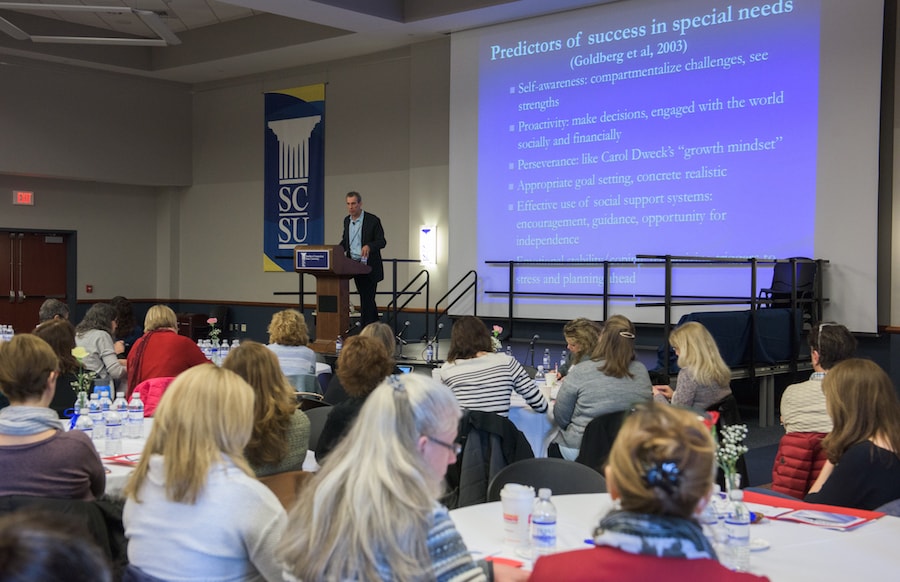 Here are some of the ways the Institute strategically undertakes work in these four areas to ensure action and target results.
Hosting courses, convenings, conferences, performances, professional development, and other events
The Institute serves as a hub and umbrella to extend Southern's capacity as a Social Justice University. Not only does the Institute support access to Southern's substantial social-justice-oriented educational courses and programs, it also provides a wide range of formal and informal educational opportunities for personal and professional development and institutional growth. The Institute coordinates events, programs, trainings, convenings, and spaces to advance work within the areas of social justice and anti-racist education, pedagogy, and frameworks for social change. These are just some of the ways the Institute provides opportunities to increase the equity-focused knowledge, skills, and competencies of university and community partners.
Documenting and amplifying equity, anti-racism, and anti-oppression work
The Institute serves as a resource clearinghouse by coordinating on- and off-campus information, activities, accomplishments, and contributions focused on equity, anti-racism, and anti-oppression. Research, curricula, workshops, panels, performances, and podcasts are just some of the materials systematically collected, catalogued, and disseminated for people and organizations locally and worldwide.
Facilitating partnerships and collaborations through networking and bridge-building
The Institute serves as a connector of individuals, organizations, and institutions that both have, and seek, expertise in areas that support equity, anti-racism, and anti-oppression.
Identifying and leveraging partnerships for funding and other types of support
The Institute serves as a connection point for individuals, companies, and organizations to invest their time, talent, and treasure for justice and social change. The Institute aspires to create opportunities to serve and give in ways that, for each person, are meaningful and align with their values and desires for action. This includes identifying and seeking funding as part of on- and off-campus capacity-building and partnership efforts.
Coordinating and undertaking culturally-responsive evaluation and needs assessments
The Institute coordinates and undertakes environmental scans and other types of needs assessments with faculty, staff, administrators, and partner constituents to better understand conditions and requirements for change in our institutional and broader communities. The Institute aspires to offer and further co-construct tangible recommendations specific to anti-racism and anti-oppression, leading to change in our institutions and broader communities.