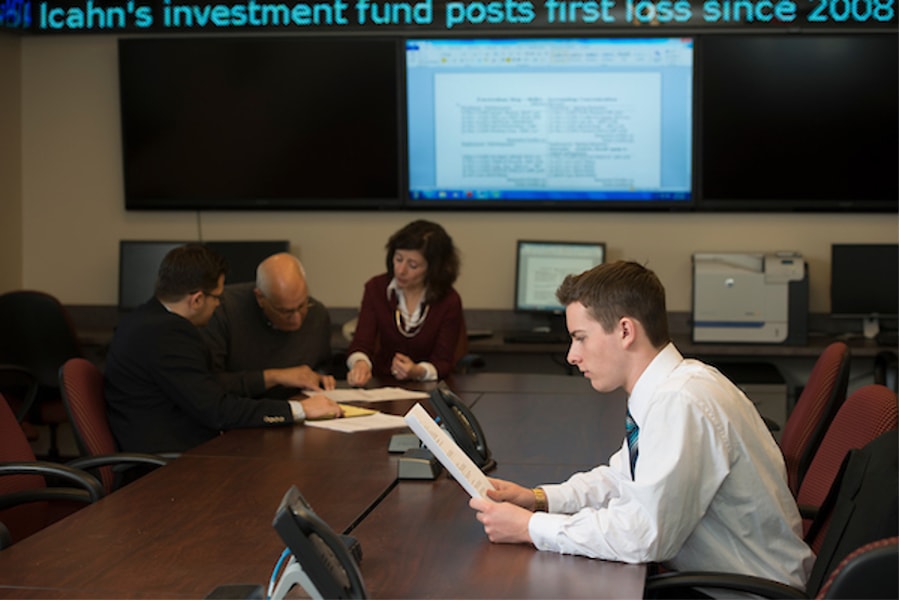 Structure of Program
The Master of Business Administration Program at Southern prepares both students and practicing professionals to build and improve their management skills to successfully perform in leadership positions in for-profit and nonprofit businesses and governmental organizations. The program offers flexibility through its traditional and accelerated MBA (AMBA) formats. Course work is divided into nine (9) required courses and four (4) elective/concentration courses. Concentrations in the following functional areas are built through the use of elective credits: Accounting, Finance, Healthcare Administration, International Business, Management, and Marketing.
Enrollment in the traditional program can be either full-time or part-time, while the AMBA is a full-time cohort program that begins each fall semester and is not offered on part-­time basis.  Course work offerings are available on-ground, online, or in a combination of the two beginning Fall 2021. Admissions to both MBA programs are conducted on a rolling basis and the student's maximum full-time enrollment in the program cannot exceed four (4) courses or 12 credits per term.
Traditional MBA Program
Accelerated MBA Program (AMBA) - [FULL-TIME]
Students in the cohort are full-time students even in the summer.
You will be responsible for: 1st Year FALL, SPRING, AND SUMMER Bill as FULL-TIME Student, 2nd Year FALL as FULL-TIME Student.
Application Information
Additional Resources