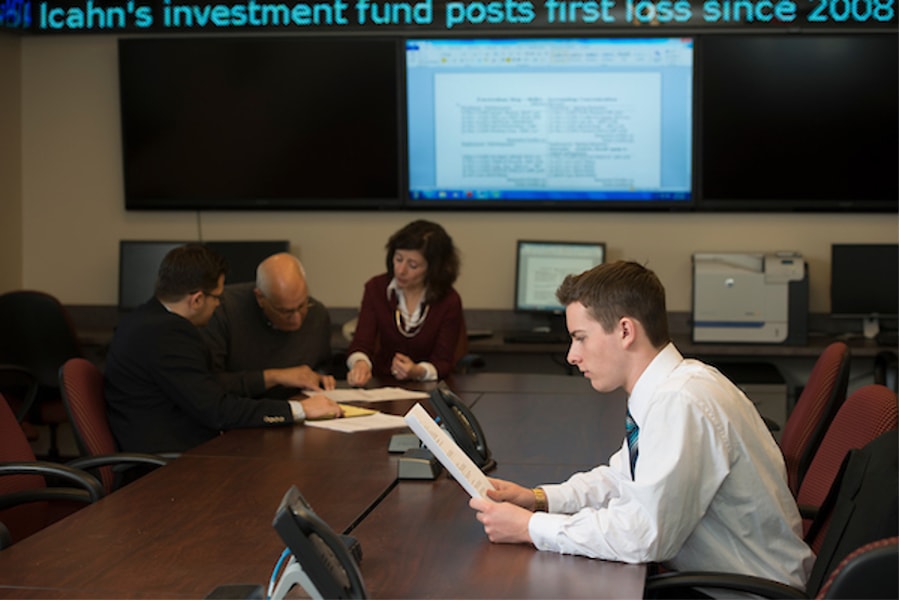 Structure of Program
The Southern Master of Business Administration prepares individuals for leadership positions in business, nonprofit, or governmental organizations.  The program is multidisciplinary and follows a systems approach to understanding the internal and external forces that influence the development of an organization.  The MBA Program at Southern consists of a total of 51 credits.  The structure of the program is based on particular themes divided across nine (9) required courses, four (4) elective courses, and a comprehensive/assessment examination. Observance of sequencing between the integrative knowledge courses and the rest of the course work is required.
Concentrations in the functional areas of Business Administration are built through the use of elective credits to earn MBA degrees with concentrations in Accounting, Finance, Healthcare Administration, International Business, Management, and Marketing.
Enrollment in the program can be either full-time or part-time, and admissions are conducted on a rolling basis. Maximum full-time enrollment with the MBA program cannot exceed four (4) courses or 12 credits per term. The program is also designed for professionals seeking to enhance their skills and grow within their organizations without interruption to their career. The curriculum emphasizes a hands-on, practical approach to skill development.
The MBA Program has two formats – the Traditional MBA Program and the Accelerated MBA (AMBA) Program.
Traditional MBA Program
Accelerated MBA Program (AMBA) - [FULL-TIME, no part-time option]
Students in the cohort are full-time students even in the summer.
You will be responsible for: 1st Year FALL, SPRING, AND SUMMER Bill as FULL-TIME Student, 2nd Year FALL as FULL-TIME Student, and SPRING as PART-TIME Student
Application Information
Additional Resources