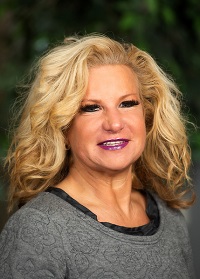 Kristen Adanti-Pedersen is a special education teacher in West Haven, Conn., with a lifelong connection to the university. She earned two undergraduate degrees at Southern (English and special education) as well as a master's degree in special education. She went on to earn a sixth-year degree in educational administration and leadership from Sacred Heart University. Adanti-Pedersen has received numerous teaching awards, including the May V. Carrigan PTSA Teacher of the Year (2004), Walmart Teacher of the Year for New Haven County (2005) and May V. Carrigan Peer Teacher of the Year (2006). The daughter of Southern's late President Emeritus Michael J. Adanti, Kristen also holds multiple fitness certifications and remains active in the community, where she loves spending time with her family and dogs Bucca, Packer and Bogey. She sits on the SCSU Foundation's development and governance committees.
Mike Arias is the founding and managing partner of Arias Sanguinetti Wang & Torrijos LLP. He is the 2018 President of the Consumer Attorneys Association of Los Angeles (CAALA) and President-Elect of the Consumer Attorneys Association of California (CAOC). During his 35-year career, he has litigated and tried matters throughout the United States, in both state and federal court. He has served as lead, co- lead, or liaison counsel in well over 100 class and mass tort actions. His trial experience is as diverse as the firm's practice. His last ten trials have included serious personal injury, wrongful death, employment, consumer class actions and mass wage and hour claims. He has recently resolved several class actions and multiple plaintiff matters involving antitrust, toxic torts, consumer, wage and hour, environmental issues, and product liability. During his career, he has resolved hundreds of matters, resulting in hundreds of millions of dollars in recovery for the firm's clients. Mr. Arias is a Member of the American Board of Trial Advocates (ABOTA) and was selected a 2018 California Top Plaintiff Lawyer by the Daily Journal. Mr. Arias is admitted to practice law in California, New York, New Jersey, and the District of Columbia. He also is admitted before numerous federal courts throughout the country. He holds an "AV" rating by Martindale-Hubbell. The "AV" rating is the highest rating given and is awarded only upon reaching "heights" of professional excellence, both in terms of legal ability and ethical standards. He has also been selected annually as a Southern California Super Lawyer; an honor reserved for the top 5% of attorneys practicing in Southern California.
Mr. Arias has been certified as an agent with the National Basketball Players' Association, Major League Baseball Players' Association and National Football League Players' Association and has negotiated millions of dollars in contracts for dozens of professional athletes.
Board Chair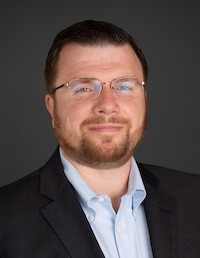 Chris Borajkiewicz is a personal wealth advisor at Root, Borajkiewicz, Lucarelli Wealth Advisors, a subsidiary of Ameriprise Financial, and has 22 years of experience in financial services. He graduated from Southern's Honors College with degrees in history and political science — and has maintained a strong connection to his alma mater. In addition to establishing an endowed scholarship at the university, Borajkiewicz is a longtime member of the Alumni Association Board of Trustees, having previously served as president and treasurer of the organization. Borajkiewicz was a member of the Regional School District #16 Building Committee, which guided several key projects including the construction of a K-5 elementary school, renovation of Laurel Ledge Elementary and a permanent regional district office. His wife, Jennifer, is also a Southern graduate. Borajkiewicz enjoys fishing, golfing, and traveling in his free time. He is chairman of the SCSU Foundation Board of Directors.
Interim President, Southern Connecticut State University, Ex-Officio Foundation Board Member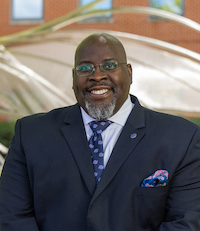 On June 1, 2023, Dr. Dwayne Smith assumed the role of interim president of Southern Connecticut State University. Dwayne Smith, Ph.D., is a firm believer in the transformative power of education and the importance of higher education in shaping the trajectory of individuals' socioeconomic lives, and he brings nearly 40 years of progressive leadership experience in higher education as an administrator and as faculty. Since 2020, Dr. Smith served as campus CEO of Housatonic Community College in Bridgeport, Connecticut, and before coming to Housatonic, he served as interim president of Harris-Stowe State University in St. Louis, Mo., following his successful 13 years as that institution's provost. Overall, he has enjoyed a 40-year career in higher education. He has received numerous awards and honors for his service to the community, including being recognized as one of the Connecticut NAACP's 100 Most Influential Blacks in Connecticut in 2021. He holds a bachelor's degree in psychology and a master's degree in educational administration from Truman State University. He earned a Ph.D. in educational leadership and policy analysis from the University of Missouri.