Internships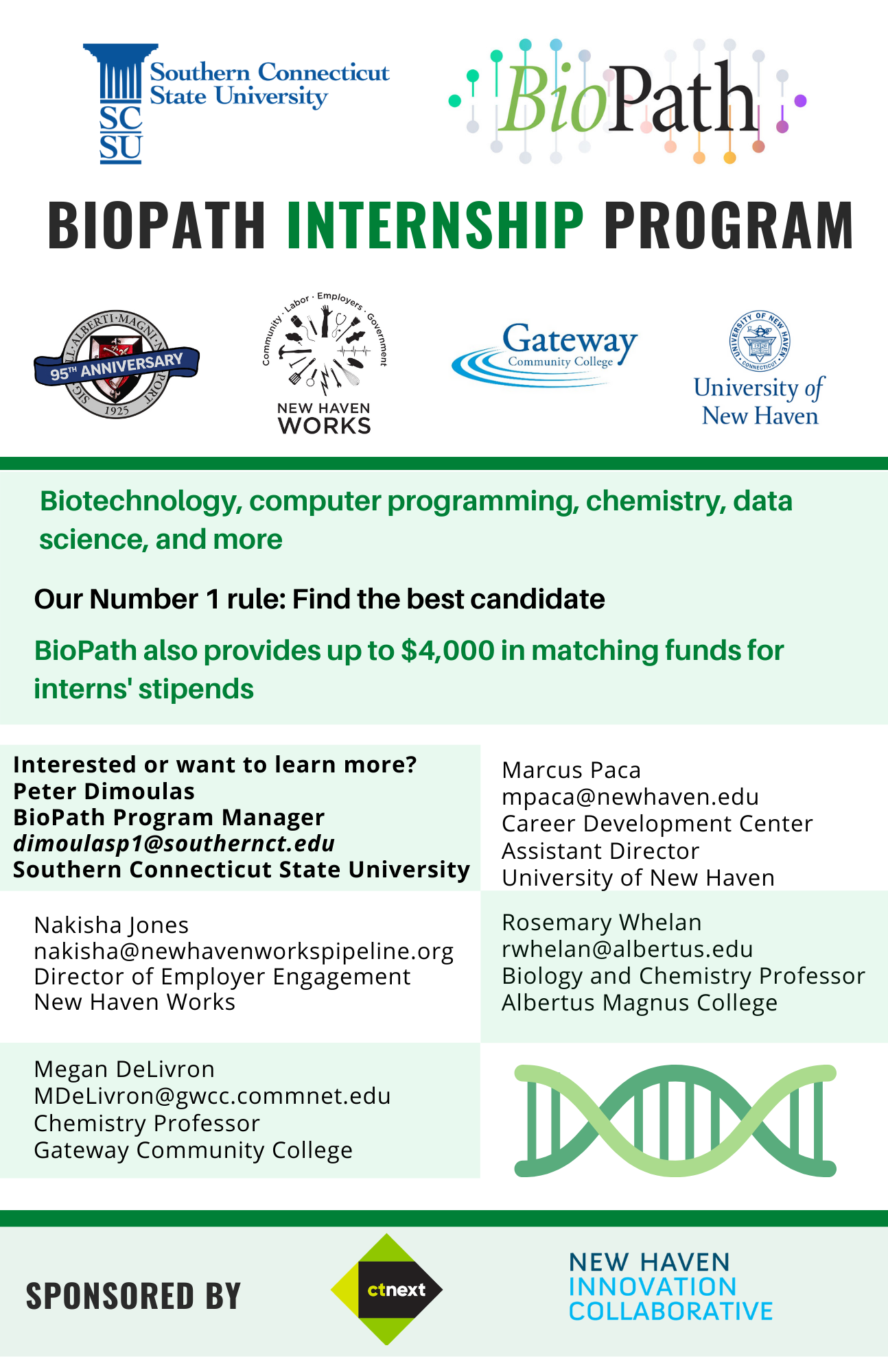 Employers and graduate schools select students who stand out and have a unique skill set. Completing an internship in a students' field of study sets them apart from other students whose only discipline-related experiences were classroom-based. Indeed, employers state that students who have experiential education are more productive and better prepared for on-the-job challenges. Additionally, internships are a meaningful step in terms of building a stronger network among colleges, local employers, and students who are more likely to stay in the state (and the New Haven area) after graduation. In fact, of companies polled as part of our 2016 Bioscience Industry Needs Assessment, 75% of companies hire their interns; however, based on this same assessment and other conversations, small companies do not have the time and/or resources to train and hire interns.
Students apply for an internship the same way that they apply for a research experience but must self-identify in the case of internships. Secondly, our selection committee decides whether or not the student has sufficient preparation (i.e., academic proficiency and skill acquisition), as well as whether their skills and interests align with the opportunities available.
Application deadline for internships January 15, 2021
Career Opportunities 
For more information, please contact us at stem-il@southernct.edu.