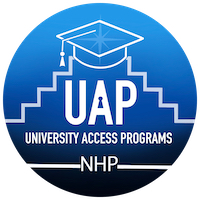 At Southern, we are committed to academic excellence, access, social justice, and service for the public good. As part of this mission, we are devoted to supporting our home community by providing educational opportunities and pathways to academic and personal success for New Haven students.
In collaboration with New Haven Promise, we proudly admit the second-highest number of New Haven Promise Scholars of any other school. To kick off each new academic year, Southern hosts at New Haven Promise Welcome Reception for students and families to connect and faculty and staff from the Southern community. Each year concludes with a New Haven Promise Celebration Reception for students and families, where we recognize student success, listen to student testimony, and distinguish each class with a special ceremony and gift.
New Haven Promise Emerging Leaders Program (NHPEL)
As part of its commitment to the students from the Elm City, Southern provides scholarships covering housing expenses for up to 10 incoming New Haven Promise Scholars each year. The NHPEL scholars participate in the Freshmen Leadership Experience (FLEX) program, a six-week leadership experience commencing in August during their first semester, which will prepare them to serve in their campus and community roles. NHPEL Scholars are paired with professional mentors and provided a structured pathway to becoming campus leaders and, ultimately, campus ambassadors who go back to their high schools and communities to share their knowledge about the student experience at Southern.  Eligibility for this program requires students to indicate interest and submit an essay and a letter of recommendation on the Promise Senior Application.