Learn IBM's Watson Analytics and use data analytics during an internship.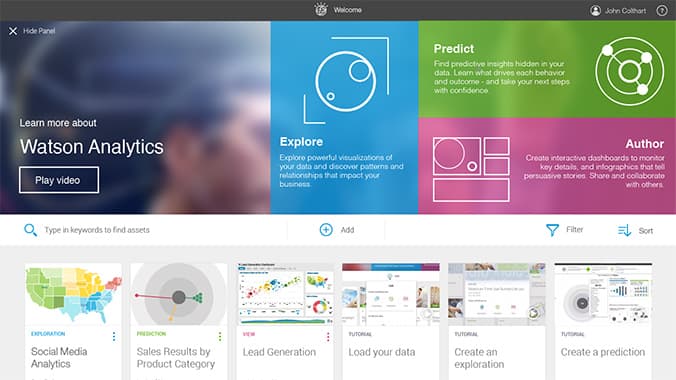 The Watson Analytics Internship Program is a two-semester program. During the fall semester, there is a hybrid course (ECO 497) in which students learn how to use IBM's Watson Analytics platform. During the following spring semester, students are placed in an internship at a regional business or organization. Acceptance into the program requires a commitment to enroll in both semesters. Unfortunately, students graduating in December are not eligible for the program. This internship program is open to students enrolled in any academic program. 
Students earn an IBM badge that they can put on their resumes.
ECO 497 is a 1-credit course that meets in the fall on Wednesdays from 5:00 to 6:15. Internship requirements: 50-hour internship placement over the course of the following spring semester, which is arranged by the university. 
Departmental permission is required to register for the course in the fall. 
Features
All the benefits of advanced analytics without the complexity
Minimal learning curve
Natural language: Engage with data in a human way
About the Course and Internship Program
Both on campus and external internships are available
Knowledge of statistics is not required to enroll in the course 
Apply
To access the application form, you must set up an application account. Please note that you will be required to upload your resume as part of the application process.
Contact
Questions about the application form: tk20support@southernct.edu