An Evening with CC Sabathia
World Series Champion
6x MLB All-Star
New York Yankees Legend
Friday, September 22, 7 p.m.
John Lyman Center for the Performing Arts
Southern Connecticut State University
World Series Champion & New York Yankees legend CC Sabathia shares his story of baseball, family, fame, addiction, and recovery.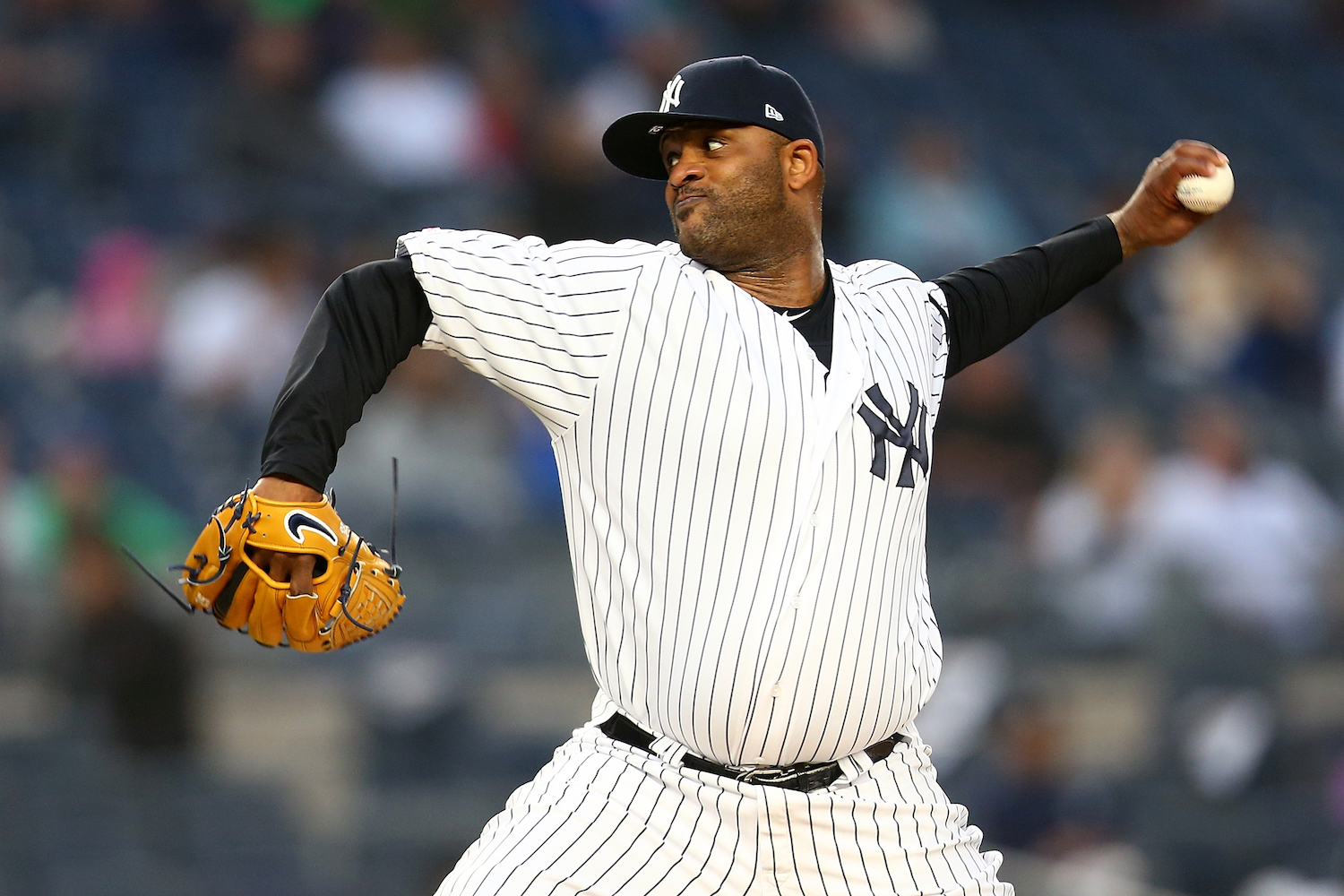 Moderated by Rob Parker, sports journalist and Southern alumnus
All Seats Reserved
Tickets:
$120 (with photo and signed copy of the memoir, Till the End) 200 seats lower-level center sections
$60 (premium seats) Remaining lower-level seats
$45 (uppers)
$30 (students)
Group discount rate: (for parties of 10 or more). Upper level only. Call the box office (203-392-6154) for group ticket sales.
Adults: $35
Children 16 and under: $30
Please note: There will be no autographs/signing of memorabilia during or following this event.
Sponsorships
For sponsorships, please contact Gregg R. Crerar.
About CC Sabathia
CC Sabathia is a 19-season MLB veteran, six-time MLB All-Star, and New York Yankees legend. He retired as the MLB's active leader in strikeouts, innings pitched, complete games, and WAR, but his tremendous success was often overshadowed by his struggle with addiction and the toll it took on him physically and mentally.
During this moderated event, Sabathia will discuss aspects of his 2021 memoir, Till the End – a raw, compelling account of baseball, family, fame, addiction, and recovery that became a national bestseller. The inspiring memoir, which interweaves poignant baseball moments and personal tragedy, "brings the heat ... about overcoming his years-long battle with alcoholism," according to Publishers Weekly.
At age 20, CC Sabathia became the youngest player in MLB. He signed with the Yankees in 2009 in what was at the time the largest-ever contract signed by a pitcher. As a Yankee, Sabathia led the MLB in wins in both 2009 and 2010 and won the World Series in 2009. On June 12, 2018, he became one of only five pitchers in Yankees history to record 1,500 strikeouts for the team.
Over his MLB career, Sabathia also played for the Cleveland Indians and the Milwaukee Brewers, and in 2007 won a Cy Young Award. Today, Sabathia ranks third in MLB history in strikeouts by a left-hander.
Alongside his career, Sabathia has sought to positively impact the lives of others. In 2008, he and his wife, Amber, formed the PitCCh In Foundation. The mission of the non-profit organization is to enrich the lives of inner-city youth through educational and athletic activities. Fifteen years later, the foundation continues to shape young lives, offering free baseball camps, charity events, and in July 2023, teaming up with the Yankees, the NYPD Blue Chips Program, and others to implement Summer Night Lights, so Bronx youth can engage in baseball-related activities that demonstrate the positive way the game can serve as an outlet for recreation, social responsibility, and healthy competitions.
In April 2022, Sabathia was named MLB's Special Assistant to the Commissioner in a new role developed specifically for him that addresses areas important to the future of the sport, including player relations; Diversity, Equity & Inclusion; social responsibility; youth participation; and broadcasting.
About Rob Parker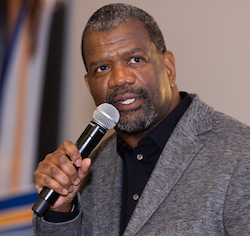 Over the course of an illustrious career spanning 37 years, amassing a staggering 38 jobs along the way, the opportunity to be bold and innovative has always been paramount for Rob Parker.
From his first of many jobs began at the New Haven Register taking high school scores over the phone… to becoming a full-time staff sports writer for the Daily News in NYC at the age of 22… to covering sports on WOR Radio 710… transitioning to television as a sports analyst on WLWT5 in Cincinnati… to becoming a fill-in anchor at WDIV in Detroit… then pivoting to a digital space as a sports columnist at 'Click On Detroit'… to national prominence on ESPN and Fox Sports as an analyst and podcaster… to adjunct professor at USC. Parker was inducted into the National Association of Black Journalists Hall of Fame in August of 2023.
Although Parker's career journey is astounding, his courage to try new things and learn new skills can only be matched by his passion for education and mentorship. He has personally mentored and/or educated hundreds of students, interns, and young professionals throughout his career, leading to job opportunities spanning both coasts, and abroad.
It all came full circle when Parker reached out to Southern Connecticut State University in 2021, expressing an interest in reengaging with his alma mater in a meaningful and intentional way. The resulting stewardship led to a networking lunch and learn session for student athletes and other majors related to journalism and media entitled "From Prints to Podcasts" -- in addition to the Rob Parker Journalism Scholarship Award, established in 2022.
CC Sabathia In the News