Advancing Southern Towards a Social Justice and Anti-racist University
At Southern, we are committed to identifying and addressing systemic barriers to equity, access, and success for all members of our community.  We are also committed to constructive dialogues where we treat one another with dignity, respect, kindness, compassion and civility as we share varying perspectives, with the goal of creating a culture of inclusion and belonging.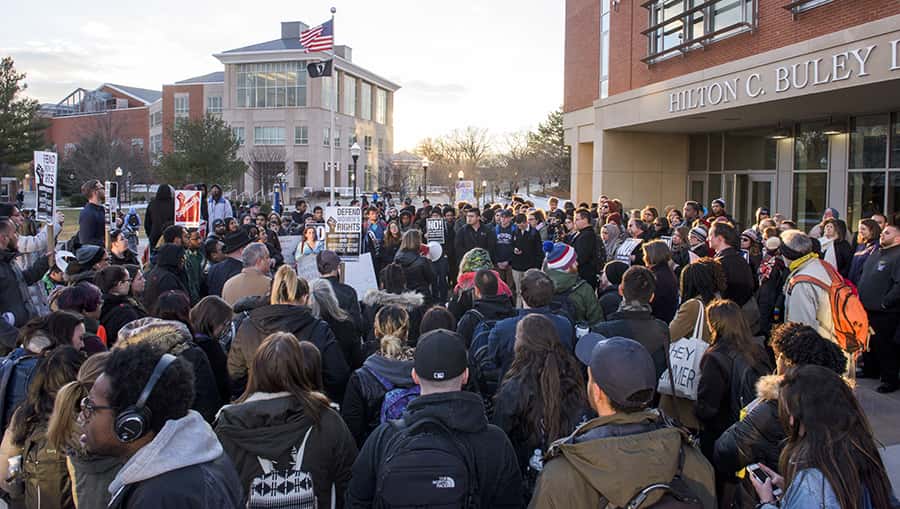 The Division of Diversity, Equity and Inclusion, led by Vice President Dr. Diane Ariza, will provide transformative institutional leadership and assistance in engaging and holding Southern members to create initiatives with measurable outcomes that will transform and dismantle systemic racism and oppressive hierarchies and build equitable communities that drive and measure progress across Southern.
Critical to our success is each understanding that a one-way approach will not help us advance this work. We must also allow space for open and honest conversations to the critique and approach to our work with a deep commitment to a spirit of collective liberation. As well, inclusive antiracist work to dismantle interlocking systems of oppression requires deep personal work. Historian Ibram X. Kendi argues power and policy, and not people,  keep racism firmly entrenched in society.
Honoring our Past and Inspiring our Future
As we launch this new website for the Division of Diversity, Equity, and Inclusion (DEI), we pay special tribute to Mr. James Barber, acknowledging his leadership and dedication as well as the work others have done prior to the creation of the DEI Division.
This is an ideal time to reaffirm our commitment to social justice while reflecting on our history and the legacy of Mr. Barber's impact and influence. His work continues to pave the way towards advancing social justice and anti-racism work at Southern and the Greater New Haven communities.
Read an interview with Mr. Barber and Vice President for DEI Diane Ariza