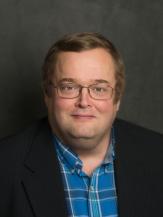 Management / MIS
SB 203
266
Biography
Dr. Page is a professor of management at Southern Connecticut State University. He has a Ph.D. from the University of California, Irvine in business administration. His research interests include entrepreneurship, organizational change, and leadership, both nationally and internationally. As president of Organizational Performance Systems, LLC, Rob takes an applied approach to both teaching and researching management. He is also on the editorial boards of a number of business research journals, and is widely published.
Teaching Areas
Undergraduate:
MGT 412: Diagnosing Managerial Problems (Action Research)
Graduate:
MBA 542: Seminar in Global Business
MBA 562: Seminar Business Planning
MBA 565: Business and Society
MBA 595: Research Project Seminar
Recent Publications
Robert A. Page, Jr., Robert Forbus and Elizabeth Glagowski, Business Schools, MBAs, and brand archetypes. Under review at the Journal of Marketing in Higher Education.
Robert A. Page, Jr., Anthony S. Richardson and Jean Coppola. Quality comfort care in nursing homes and long term care units: strategies from myth to meaning. Under review at the International Journal of Interdisciplinary Research.
Lara Thomas and Robert A. Page, Jr. (2016). Quality health care for Middle Eastern and North Africans as a source of sustainable competitive advantage. Journal of International Business and Cultural Studies. 10 (Forthcoming).
Robert A. Page, Jr., Danielle Cyr, and Anthony Richardson. (2015). Sustainability and stratified noncompliance in the pharmaceutical industry. Journal of International Business Disciplines 10(1): 18-40. http://skyblue.utb.edu/lfalk/JIBD/JIBDSpring15.pdf
Robert A. Bassett, Anthony S. Richardson and Robert A. Page (2015). The risks and rewards of computing everywhere for small business entrepreneurs. Issues in Information Systems 16 (2), 326-345.