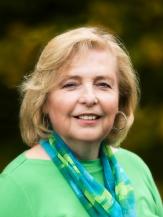 Management / MIS
SB 203
266
Biography
Dr. Carol Stewart earned a B.S. in Communication and MBA degree from SCSU. With over 20 years experience as a corporate trainer and educator, and a doctorate in Communication from Regent University, Carol is widely considered an authority on crisis communication. Her inspiring stories of her corporate experiences have motivated her to turn obstacles into opportunities for change. As former co-chair of the School of Business Student Engagement Committee, Dr. Stewart was involved in planning many of the student/faculty events including the Accounting & Finance Career Fair that is in its third year. Dr. Stewart earned the "Outstanding Academic Advisor of 2016" award.
Teaching Areas
Undergraduate:
MGT 200: Managerial Communication
MGT 305: Organizational Behavior
MGT 402: Managing Diversity
Recent Publications
Nodoushani, O. Sitnay, J. & Stewart, C. (2015). Genetically Engineered Food and Genetically Modified Organisms. Competitive Forum, vol.13(1) 2015 136-141.
Nodoushani, O., Van den Abbeele, I, & Stewart, C. (2015). The Green Energy Sector. Competitive Forum, vol.13(1)2015, 142-147.
Young, L.K., Stewart, C.H. & Page, R. (2014). Public sector strategic adaptation: Transitioning Shelters to End Homelessness. International Journal of Interdisciplinary Research.3(1), 12-26.
Stewart, C.H. (2013). Image restoration strategies and apologia in action: Netflix: A case study. Business Research Yearbook (1): 54-59.
Papers under Review
Nodoushani, O., Stewart, C. & Escobar, J. (In review). Organizations' investment in education. Target Journal: Competitive Forum
Nodoushani, O., Stewart, C., & Kaur, M. (In review). Recycling and its effects on the environment. Target journal: Competitive Forum