The Art Department at Southern Connecticut State University is the largest and most comprehensive art program in the Connecticut State University system, offering unique programs in art education, art history, and studio art, with concentrations in ceramics, graphic design, jewelry / metals, painting / drawing, photography, printmaking, and sculpture.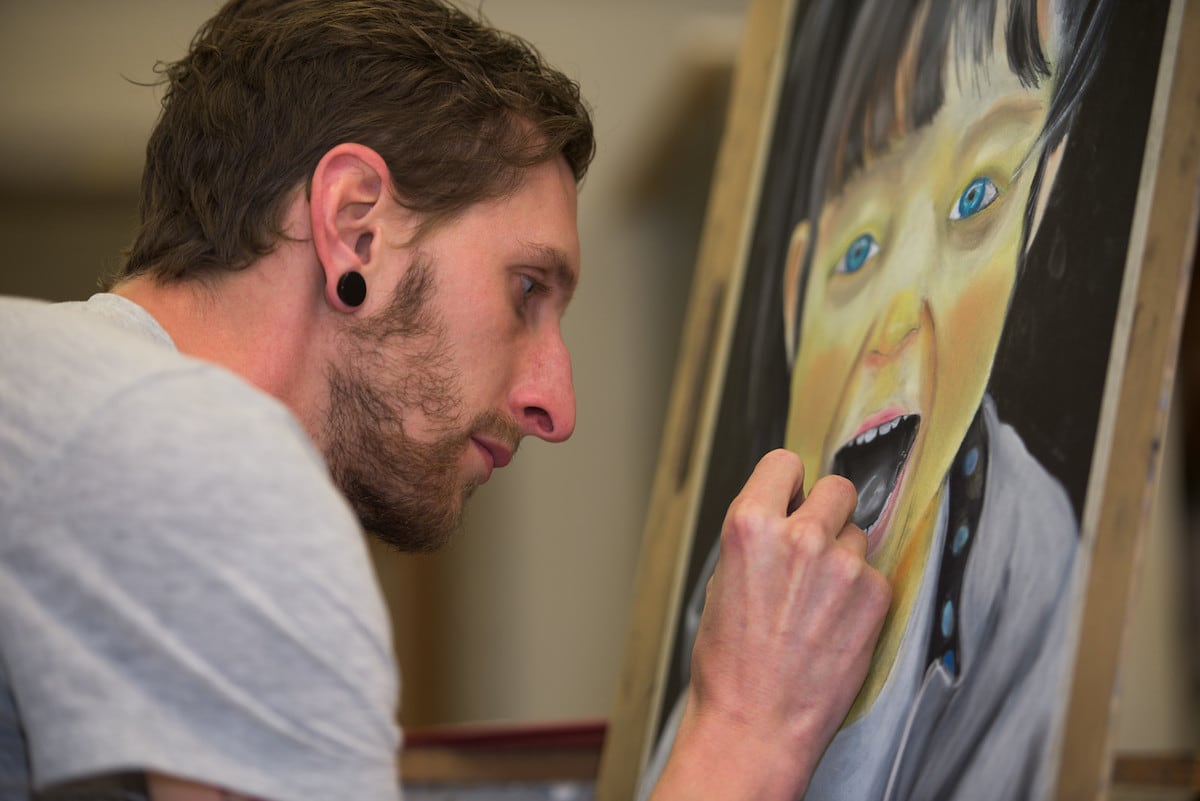 Students are instructed by a community of award-winning faculty who guide students through a rich and diverse, forward-looking curriculum designed to meet the future needs of our students.
Our small class sizes allow faculty to provide individual attention and mentorship to students interested in launching a career in the creative industry.
Located in New Haven, the University is just minutes away from Yale University, world-class museums, and numerous galleries where students can experience the works of masters like Picasso, Van Gogh, Degas, Warhol, and Sargent. The department schedules field trips to Boston or New York, so students can enhance their studies in the region's cultural centers as well.
Visiting artist lectures, International programs, internships, and the Buley Art Gallery collections support our dedicated faculty in the Art Department's mission of creating a community of creative thinkers, designers, educators, artists, and scholars.