We instruct geoscientists in geology, meteorology, oceanography, astronomy, and environmental earth science.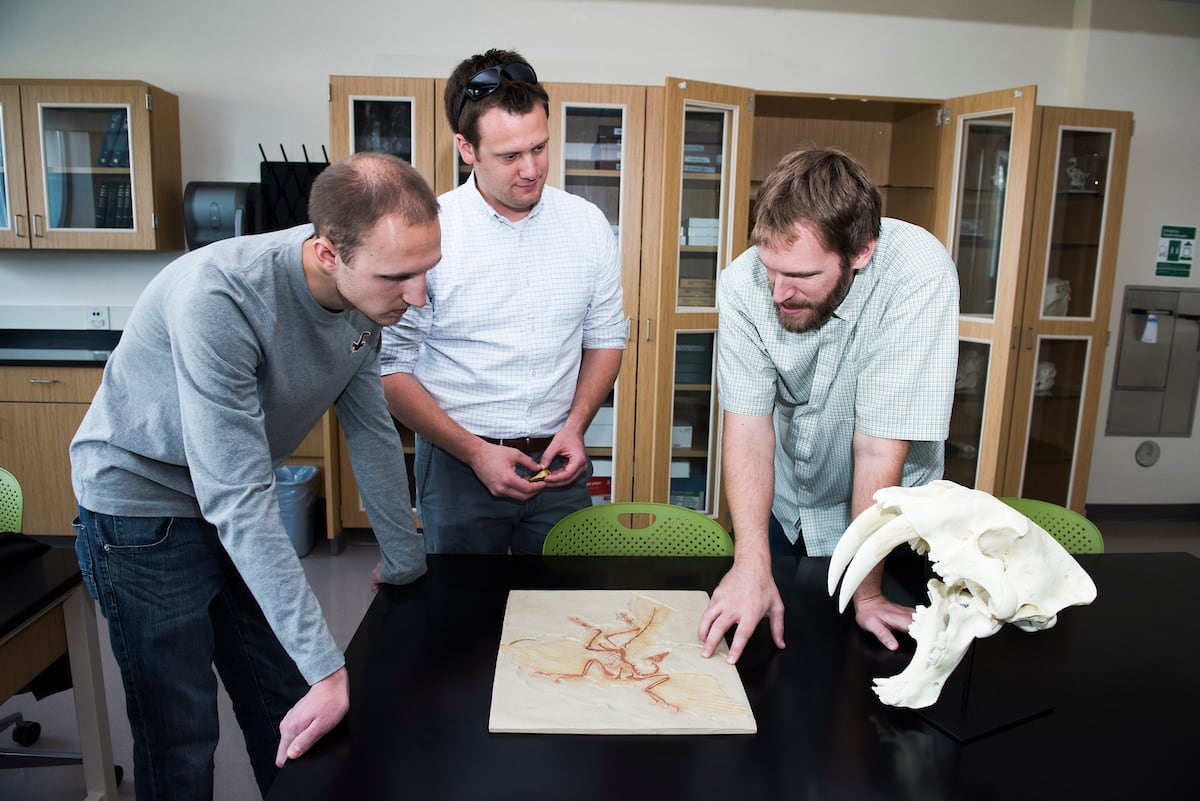 Earth Science courses are grounded in hands-on field and laboratory-based learning. Our faculty and staff are highly engaged in teaching and research with undergraduate students. With our department located in the new Academic Science and Laboratory Building, we offer Earth Science students a magnificent environment that is conducive to both effective instruction and cutting-edge research. The specialized laboratories, indoor rock wall, outdoor rock garden, and more, are all available to Earth Science students. If you are interested in a meaningful career that has a positive impact on the planet and the people around you, consider becoming a part of Southern's Earth Science tradition. 
What Can We Do For You?
Our mission in the Earth Science Department is to:
Provide an opportunity for all undergraduates at Southern to learn about their local environment, their planet Earth and its position in the universe. The sub areas of Earth Science involved are Geology, Meteorology, Oceanography, Astronomy, and Environmental Geoscience, and the interrelationships among those areas.
Provide undergraduate students with the means to learn the methodology of science. In particular, they will learn how to plan, conduct, and validate experimentation and research in the sub areas of Earth Science, to distinguish between valid research and that which masquerades as science, and to apply their knowledge of Earth Science to the understanding of commonly encountered problems of daily living.
Prepare undergraduate students for careers or graduate study in: Environmental Science, Geology, Meteorology, Oceanography, Earth Science Education, and a variety of fields for which a technical background in courses such as those taught by the Earth Science Department is appropriate, including but not limited to environmental law, science writer, laboratory technician, and engineering aide.
Provide information about the Earth Sciences to the citizens of Connecticut, through consultation and visitation.