The Healthcare Studies major is designed to meet the needs of students with a variety of career interests. The courses provide an introduction and overview of many different facets of healthcare, ranging from patient care to healthcare policy and technology. Some career paths require additional post-graduate study.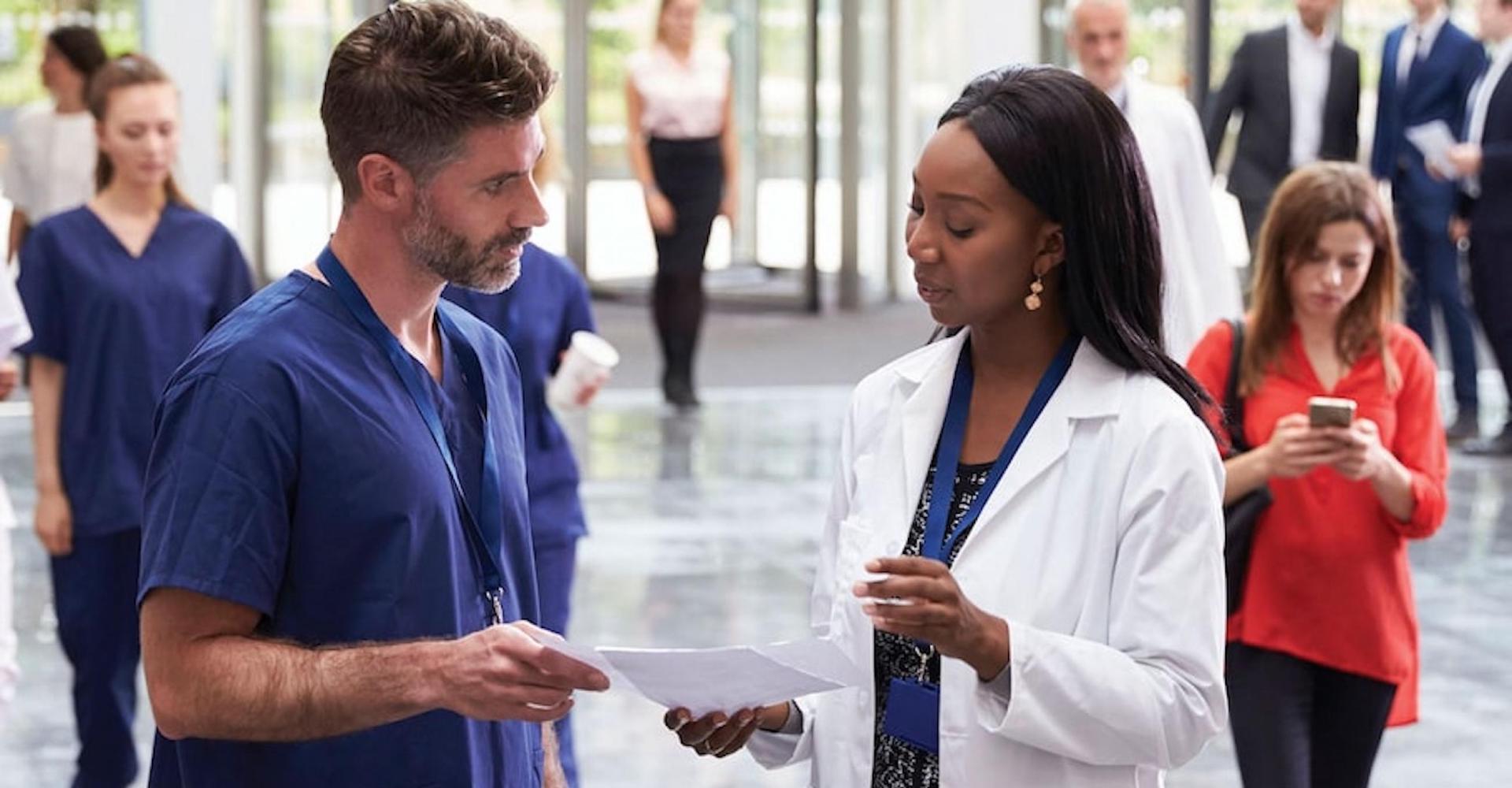 Career paths from the Healthcare Studies General concentration include: 
Patient experience specialists facilitate projects and team initiatives and provide services to achieve strategic organizational improvement in patient, family and employee healthcare experience.
Health care administrators support the operation of hospitals, and other types of healthcare facilities. These include:

Quality improvement
Operations management
Patient satisfaction
Safety and Regulatory specialists
Billing 

Informatics specialists work with electronic health records to help improve patient outcomes.
Health coaches work for health insurance providers and corporations, and work with individuals to help them improve their health and wellness.
Hospital Relations Coordinators work for non-profit organizations in collaboration with hospitals to arrange organ and tissue donor services
Long-term care administrators manage adult day health centers, assisted living facilities, and nursing homes
Pharmaceutical sales representatives educate physicians and other medication- prescribing professionals on new developments in the rapidly advancing pharmaceutical industry.
Health research assistants support scientific studies by recruiting participants for clinical trials and community-based research projects, collect and analyze data, and report and present results.
Digital health communication specialists enhance healthcare facilities' internal and external digital health to enhance population and individual health outcomes.
  
Career paths from the Healthcare & Clinical Research concentration include:
Clinical Trials Coordinators work with patients alongside teams of physicians, nurses, and researchers to plan and manage clinical research trials. 
Community research coordinators work with members of the community to educate and engage community members in the clinical research process
Regulatory specialists work with clinical trial teams to ensure compliance with federal regulations
   
Career paths from the Speech Language Pathology Assistant concentration include:
School-based SLPAs work in K-12 settings and conduct screenings and provide speech therapy to children
Clinic or hospital-based SLPAs conduct assessments and provide speech therapy to a variety of patients
  
Career paths from the Therapeutic Recreation in Aging concentration include:
Therapeutic recreation directors in skilled nursing facilities, assisted living facilities, and senior centers  are responsible for planning, organizing, and implementing individual and group activities for residents of a facility.
   
Skilled Clinical Professions:  HLS majors can complete an Associate Degree in a clinical health profession after receiving their BS; other HLS majors either already have an AS degree. Students with the BS in HLS can typically accelerate their completion of the AS requirements using their SCSU coursework.  In some cases, students can simultaneously work on their HLS requirements at SCSU and associate-degree requirements at a Connecticut Community College. The combination of the BS in Healthcare Studies degree with an associate degree in a clinical field is extremely professionally valuable, as it leads to increased opportunity for supervisory and leadership roles. Relevant Associate
Degree programs and careers include:
Surgical Technology
Diagnostic Medical Sonography (Ultrasound)
Radiography
Radiation Therapy
Nuclear Medicine
Echocardiography
Medical Assisting
Physical Therapy Assistant
Occupational Therapy Assistant
Respiratory Therapy