The Department of World Languages and Literatures offers numerous graduate and undergraduate programs. Undergraduates can major or minor in French, Italian, and Spanish. We also offer minors in Chinese, German, Medical Spanish, and Linguistics, as well as a certificate in Spanish and Latino Cultures for Health Professionals for SCSU students and members of the community. Students may also choose from a wide range of courses in Chinese language and culture.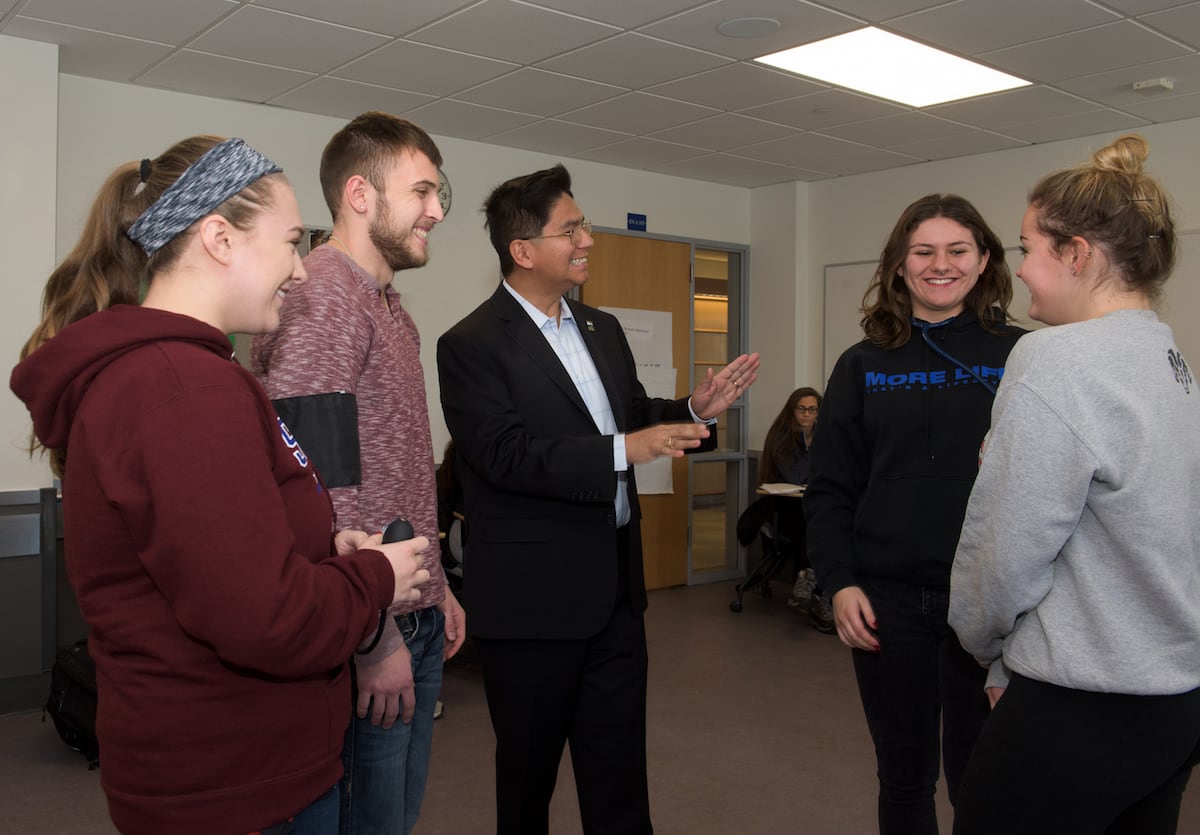 We also offer a variety of options for students interested in teaching a world language (WLT), including initial WLT certification, a cross-endorsement program for certification in WLT, a graduate WLT certification program for students holding bachelor's degrees, and a WLT certification program for individuals currently employed in Connecticut with a Durational Shortage Application Permit (DSAP).
In addition, the Department houses a series of programs in Teaching English to Speakers of Other Languages (TESOL) and Bilingual Education, including a master of science degree and cross-endorsement certification. Graduate students may also choose to do a master of arts in Romance languages with concentrations in French, Italian, and/or Spanish.
Whether you are majoring or minoring in a language, taking courses to fulfill the LEP requirement, or completing a graduate degree, we encourage you to take advantage of the opportunities to build linguistic and cultural proficiencies our Department provides, including: study abroad programs in France, Italy, and Spain; language clubs; Spanish language and cultures living learning community, "La casa"; and the many cultural events we sponsor throughout the year.