Pre-Columbian Ceramic Art Gallery Tour and Lecture
Monday, October 16
1:00 pm to 2:30 pm 
Art Gallery (ground floor of Buley Library)

You're invited to a special event exploring the exquisite world of Pre-Columbian Ceramic Art from the Permanent Collection at Southern Connecticut State University.
Engage in an enriching walking tour of the collection, observing and understanding the intricate details and histories of each artifact.
Dive deeper with a comprehensive lecture led by our esteemed guest, Jennifer Reynolds-Kaye, Director of the Housatonic Museum of Art. Jennifer brings a wealth of knowledge and a unique perspective on Pre-Columbian artistry that promises an enlightening experience for all attendees.
Don't miss this exceptional opportunity to delve deep into the art and culture of Pre-Columbian ceramics and engage in an informative dialogue with one of the field's most knowledgeable experts. We look forward to seeing you there!
Sponsored by the Latin American and Caribbean Studies Program.
---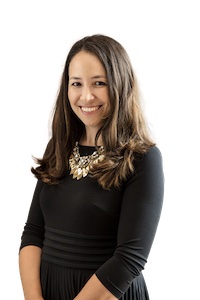 Jennifer Reynolds-Kaye, PhD
Guest Speaker
Jennifer Reynolds-Kaye is the Director of the Housatonic Museum of Art (HMA) at CT State Housatonic in Bridgeport, CT. With a collection of over 7,000 artworks, the HMA is one of the most important community college art museums in the country. Prior to leading the HMA, she has worked at a variety of museums and organizations, including the Solomon R. Guggenheim Museum in New York, the Yale Center for British Art, and the Yale University Art Gallery. She received her PhD in Art History from the University of Southern California.