Being part of Southern means expanding your world and being part of the larger community. Southern is committed to community service -- it's one of our guiding principles.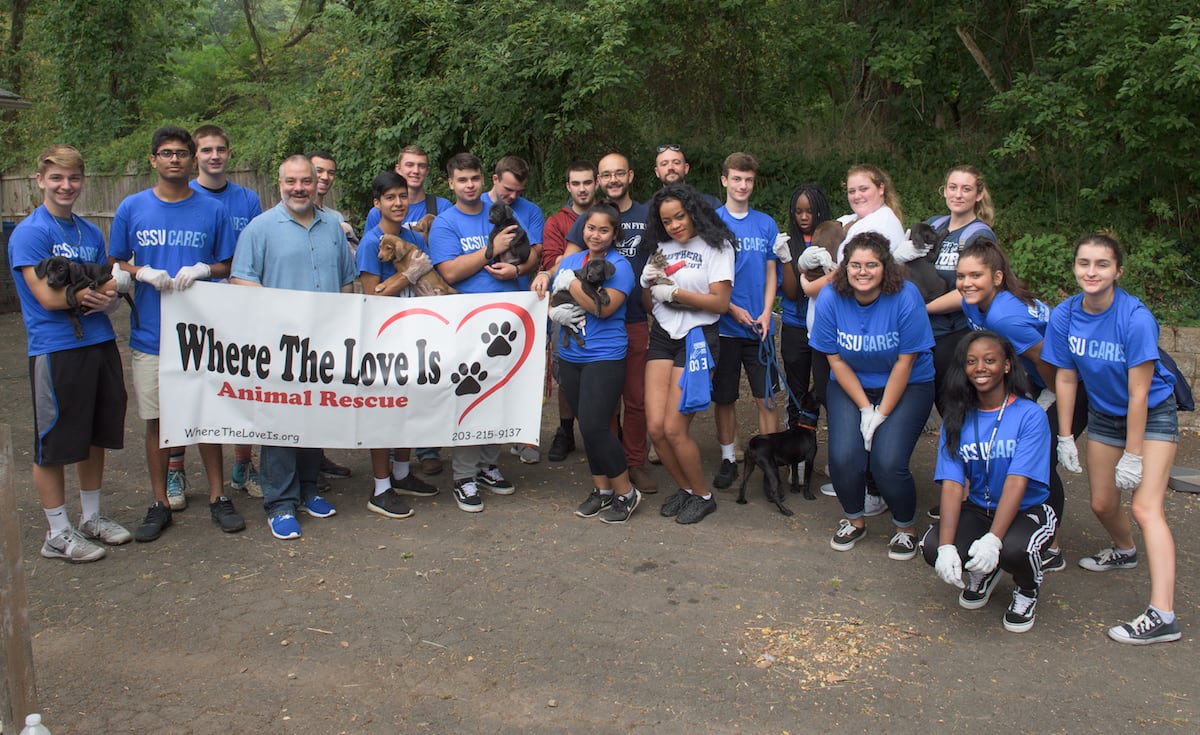 Southern students, faculty, and staff are deeply committed to serving the New Haven community with a range of service opportunities. Whether it's through class projects or fieldwork, club activities, or individual initiative, members of the Southern community contribute to Greater New Haven in myriad ways.
Volunteering in the Community
The Office of Student Involvement and Leadership Development provides students the opportunity to volunteer in the New Haven community. Members volunteer at local schools, nursing homes, animal shelters, and food pantries.  Saturdays of Service is a program that allows students to volunteer at different locations in New Haven on a Saturday or Sunday each month.
Campus-Wide Events
The Office of Student Involvement and Leadership Development coordinates the planning and development of Southern's campus-wide service events: - Day of Service, Adopt-A-Family Food Drive, Friends of Rudolph, and the Big Event.
Owls in the Community
Community engagement is an important component of the experience as a Division II student-athlete. Southern's Owls are active in the local community with various service ventures.