Students, faculty, and staff have their choice of several great dining options, which are spread across campus. We also have a range of meal plans, tailored for different schedules and lifestyles, such as vegetarian, vegan, gluten-free, and more.
Sodexo is Southern's food service provider. Learn additional information about Southern Dining.
Connecticut Hall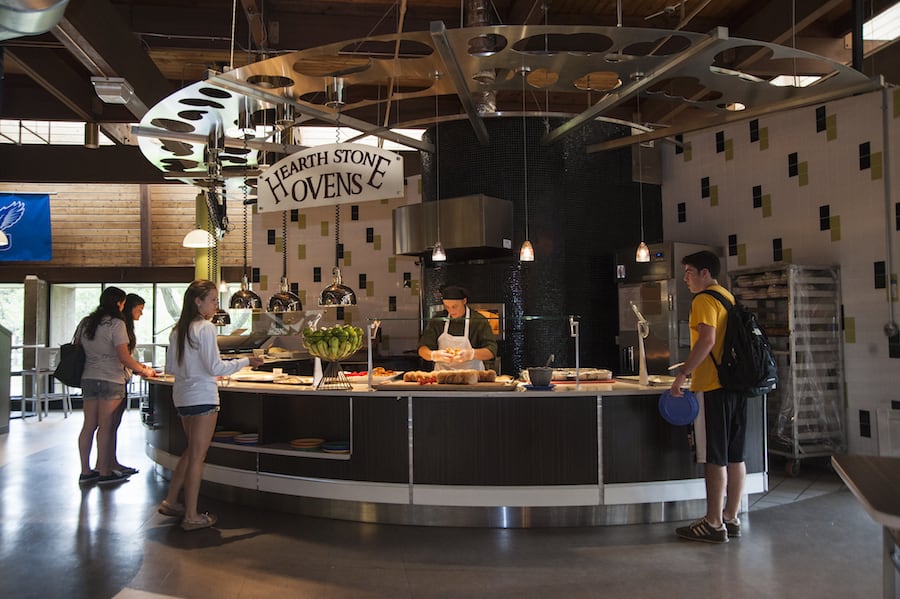 Connecticut Hall is Southern's all-you-care-to-eat restaurant dining location featuring an abundant variety of nutritionally-balanced hot and cold entrees, grilled favorites, ethnic cuisines, sandwiches, tasty side dishes and much more in a comfortable atmosphere.
Popular comfort foods
Fresh tossed pizzas and calzones
Vegetarian options
Balanced Choice, healthier options
Burgers, fries and chicken sandwiches
Salad bar with a wide selection of fixings
Fresh baked goods, desserts and much more
Michael J. Adanti Student Center Food Court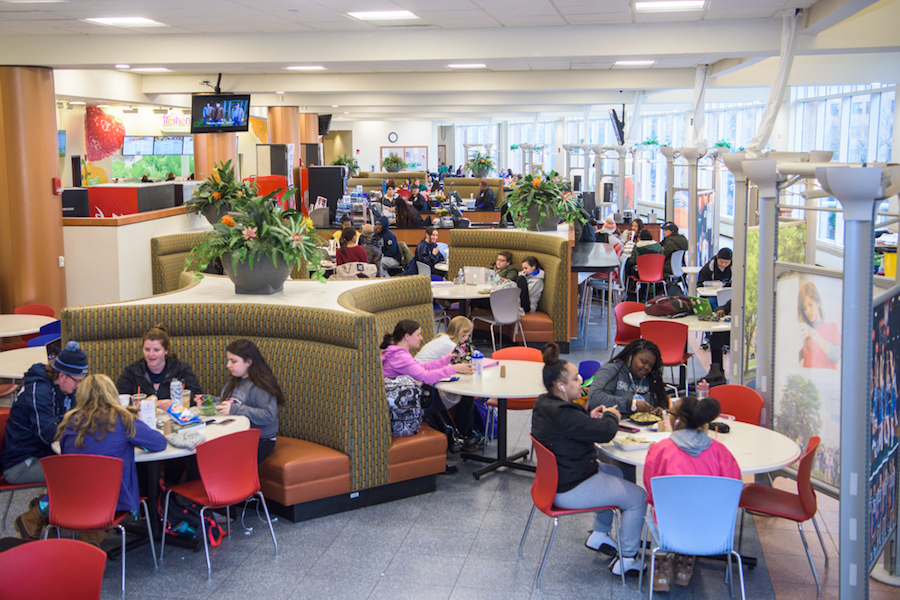 At the Adanti Student Center you will find four retail dining destinations including a full-service Dunkin', Tres Habaneros, SubConnection and The Grill as well as an assortment of beverages, snack and grab and go options.
Dunkin'
Southern runs on Dunkin'! Enjoy our full-service Dunkin' serving all of your favorite food and beverage items and conveniently located in the Adanti Student Center.
Roberta's Convenience Store in North Campus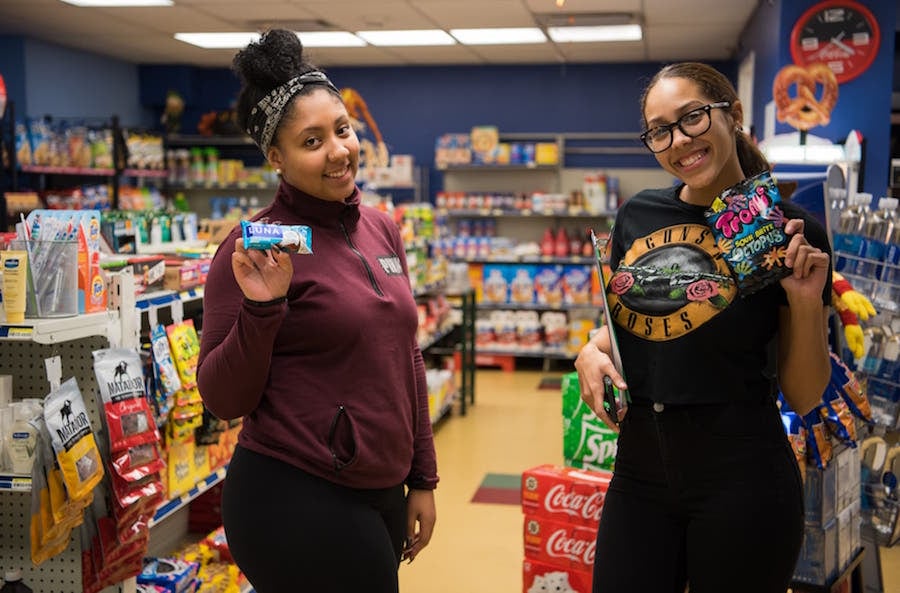 Conveniently located on the first floor of North Campus, North Campus Market offers a wide array of grab-and-go favorites. Many students flock to the North Campus Market for its famous warm cookies.
Owl Perch
You'll find plenty of Starbucks coffee at Owl Perch in the Buley Library — what goes better with studying than coffee? — plus wraps and other on-the-go items.
Bagel Wagon
This bagels-and-more location is a prime spot for students, faculty, staff, and guests to fuel up with a tasty breakfast or lunch. From the namesake bagels with a variety of sweet and savory cream cheese options, to lunch options, including wraps, soups, and vegetarian and vegan dishes, and 'We Proudly Serve' Starbucks coffee, this diverse and appealing menu is sure to deliver brain food for Southern's most powerful minds!
Kiwibot Food Delivery Service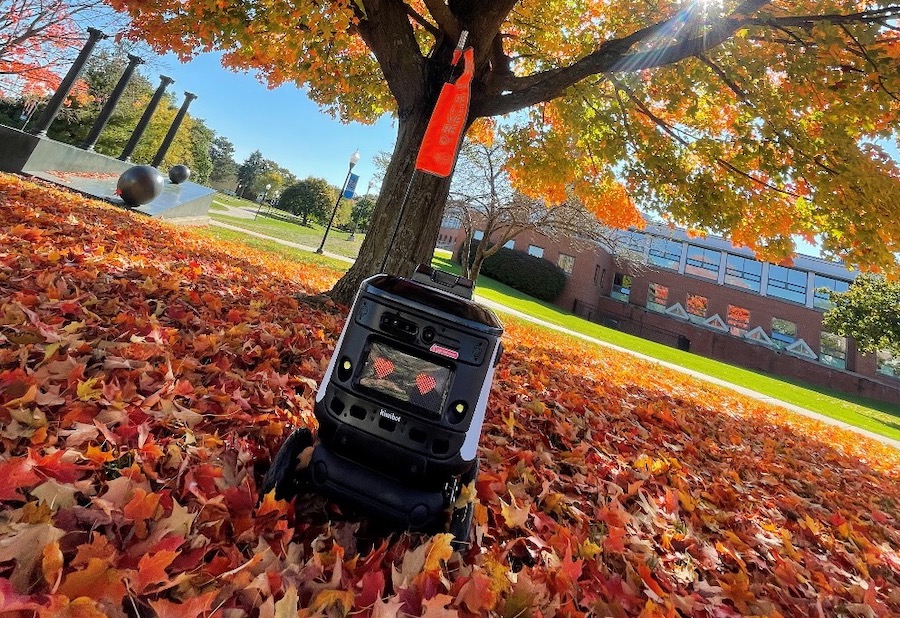 Kiwibot is an on-campus robotic food delivery service that delivers your favorite Southern Dining meals and beverages right to you. To utilize the Kiwibot service, download the Everyday App to place your next delivery orders.
Dining with Food Allergies
The Southern Dining team is passionate about serving students. From the general manager to front-line servers, they work diligently to address students' specific needs, especially those with food allergies or specific dietary needs.
Connecticut Hall offers a 'Gluten Sensitive' entrée station where all items served are prepared without gluten-containing ingredients. It is important to note that these entrees are prepared in the main kitchen therefore the risk of cross-contamination is not completely eliminated. Connecticut Hall also features the Simple Zone Pantry, a dedicated gluten-free, peanut and tree-nut-free area stocked with various snack and packaged meal options, breads, condiments, and more that are certified Gluten-Free. Simple Zone is a secured area to eliminate cross-contamination and keep our guests safe. If you require access to Simple Zone Pantry, please contact the dining team so they can have permission added to your campus ID card. 
In addition, dairy alternatives are also available throughout Connecticut Hall.
A team approach led by you, Southern Dining's educated consumer, is the best preparation for a safe school year free of allergic reactions. If you have a food allergy or specific dietary concern, please contact our General Manager, Tony DeLuca at anthony.deluca@sodexo.com to help ensure that your dining experience is safe, delicious, and social. Campus Dietitian Samantha Zajac, MS, RDN, CDN is also available for one-on-one sessions.
Meal Plans
Resident and commuter students as well as faculty and staff can enjoy the convenience of dining on campus with a meal plan. Meal swipes provide you with access to Connecticut Hall. Anywhere Meals allow you to enjoy a meal at the Adanti Student Center food court. See Meal Plans.
Sustainability
Sodexo has a target of a 34% reduction in absolute carbon emissions globally by 2025*. With support from the SCSU Office of Sustainability, our Southern Dining team is doing their part to accomplish this goal. These sustainable initiatives include:
Promoting plant-based meals
Composting with Blue Earth Compost
Participating in the Food Recovery Network
Offering Waste Watch reusable to-go containers
Using produce from local farms and Southern's Community Garden
Supporting organic dairy farms in the Northeast
*vs base year 2017