We have a number of Greek-lettered social organizations on campus. While all organizations aspire for the betterment of students, each organization is unique in its make-up, beliefs, and traditions.
Sororities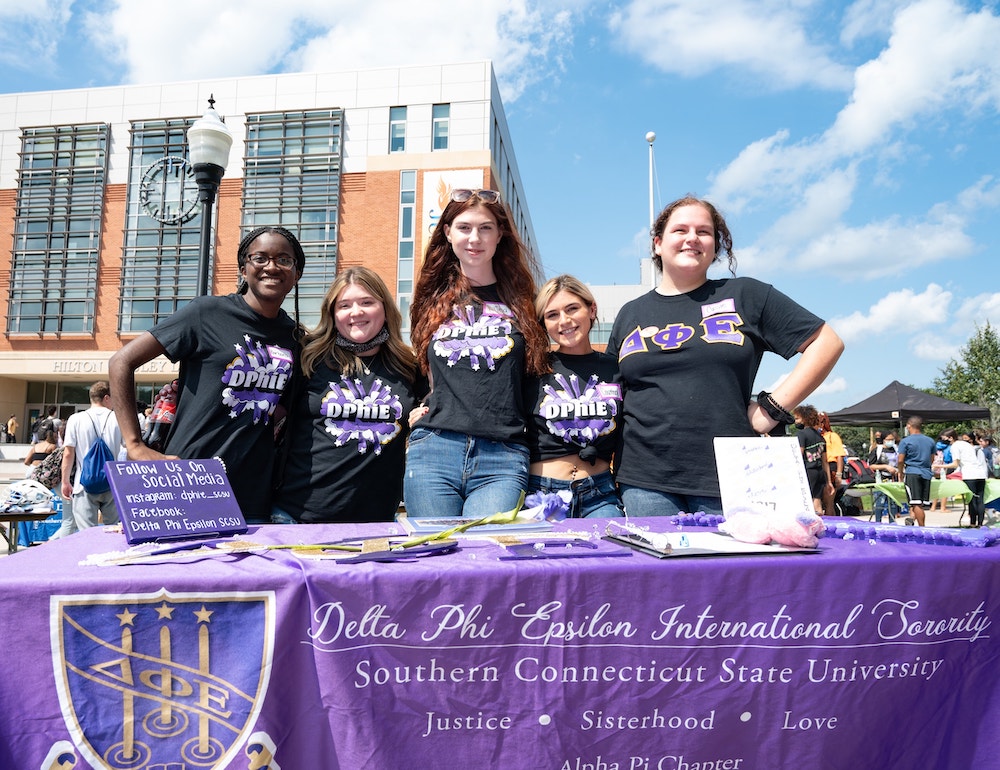 Alpha Sigma Alpha sorority is dedicated to developing women of poise and purpose. Since its founding in 1901 at Longwood University in Farmville, Va., the sorority has grown into a strong organization consisting of more than 150 collegiate and alumnae chapters nationwide.
Founded in 1917 by five women at the New York University Law School, Delta Phi Epsilon's numbers have reached over 47,000 sisters nationwide. Active at Southern for many years, Delta Phi Epsilon continues to introduce members of the Southern community to the ideals and beliefs to its membership.
Zeta Phi Beta was founded in 1920 by five African-American female students at Howard University in Washington, D.C. The sorority was founded on the simple belief that sorority elitism and socializing should not overshadow the real mission for progressive organizations: to address societal mores, ills, prejudices, poverty, and health concerns of the day.
Sigma Gamma Rho was founded by seven school teachers on November 12, 1922, on the campus of Butler University in Indianapolis, Ind. It became a national collegiate sorority on December 30, 1929, at which time a charter was granted and the Alpha chapter was established. This nonprofit sorority's aim is to enhance the quality of life within the community. Public service, leadership development, and the education of youth are the hallmark of the organization's programs and activities.
Since 1990, Hermandad de Sigma Iota Alpha, Inc. (also referred to as SIA) has focused on offering women an opportunity to unite in the interest of leadership, community service, women empowerment, social/cultural awareness, and sisterhood. In an effort to establish a foundation that would inspire and support others, 13 women set out to create an organization that would meet their needs, help their communities, unite all women, and uphold a set of distinct goals. On September 29, 1990, these inspiring women from SUNY Albany, SUNY Stony Brook, SUNY New Paltz, and Rensselaer Polytechnic Institute founded our Precious and Rare Hermandad. We strive to promote sisterhood and leadership, serve as role models and achieve academic excellence, and increase awareness of the Latino and diverse cultures. We encourage all women, whether they are in the Hermandad or not, to promote a diverse cultural and social environment. Our endeavor is to work as sisters united in these common goals; however, we highly value personal identity and individuality. Through the bonds of sisterhood, we develop leadership, scholarship, sportsmanship and friendship. SIA welcomes women of all backgrounds to explore this opportunity to join us for a lifetime of excellence.
Fraternities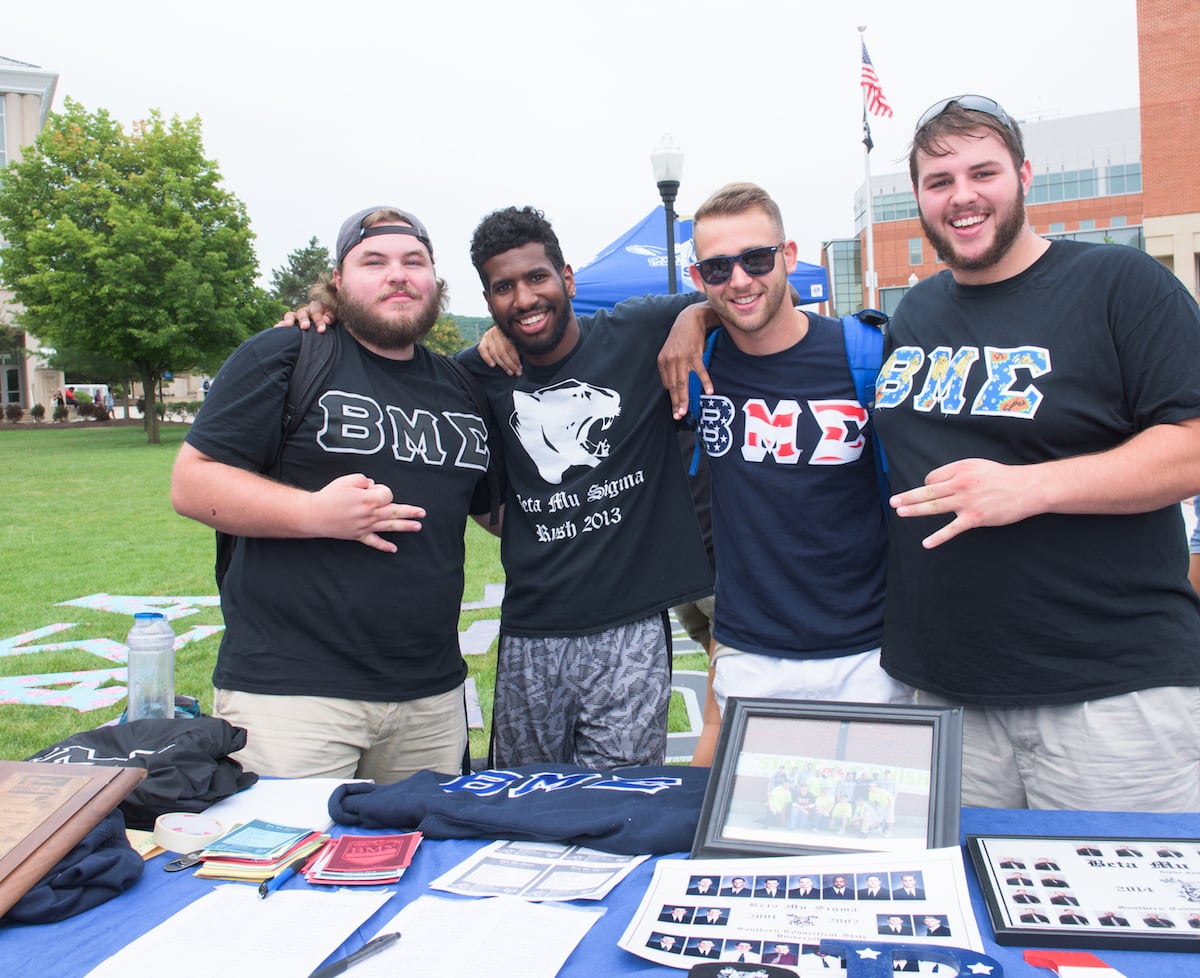 Alpha Phi Delta Fraternity was founded in 1914 by a group of men with Italian roots at Syracuse University in Syracuse, N.Y. While initially founded as a social society, it evolved into one of the most unique of American college fraternities. It has retained its focus by attracting select men at some of the best colleges and universities in the United States. A majority of Alpha Phi Delta men and chapters are campus leaders. Alpha Phi Delta experiences have helped many of its nearly 20,000 lifelong members to become top leaders in all facets of life.
Lambda Alpha Upsilon Fraternity was founded on December 10, 1985, at the University at Buffalo when 16 men formed a support group to provide a social and cultural outlet for students of Latin American descent. The university's Greek system lacked an organization dedicated to the needs of the Latino community. To meet those needs, the group chose to pursue recognition as the first Latino-oriented Greek-letter organization on campus. The founding fathers represented various ethnic backgrounds, demonstrating the diversity of the Latin American community. The unity realized by these men became the foundation upon which the fraternity was established.
Phi Beta Sigma was founded in 1914 by three young African-American male students at Howard University in Washington, D.C. The founders wanted to organize a Greek fraternity that would truly exemplify the ideals of brotherhood, scholarship, and service. 
Tau Kappa Epsilon (TKE) was founded in 1899 on the campus of Wesleyan University in Illinois . With a small starting membership of five gentlemen, the fraternity was developed to aid college men in their development. Since that time, it has grown into a premier international fraternity. With chapters and brothers throughout the world, TKE continues to aid men throughout their college experience.