With a degree in communication disorders, you can become a speech-language pathologist; an audiologist; speech-language pathology assistant; audiology assistant; or a speech, language, and hearing scientist. In these fields you evaluate, treat, and conduct research into human communication and its disorders.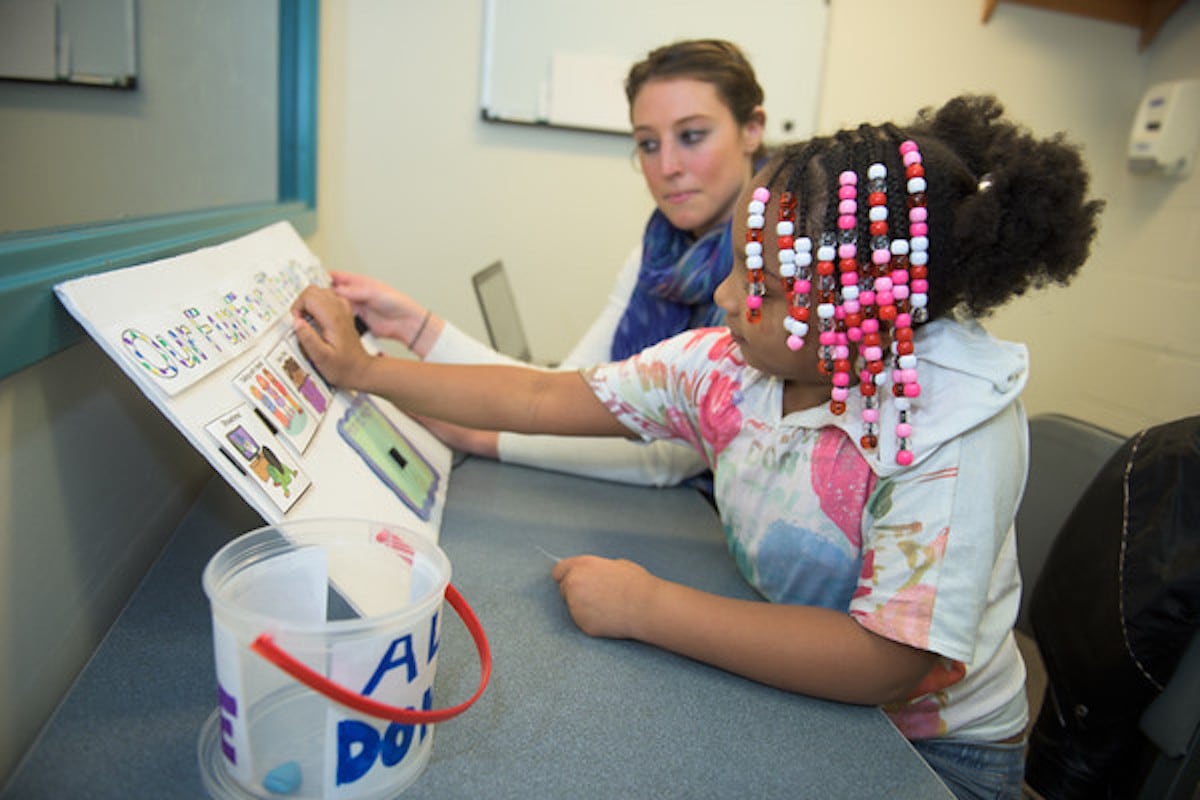 Your work may take place in many types of settings, such as hospitals, schools, universities, private practice, research laboratories, and industry, and you might find yourself collaborating with medical specialists, educators, engineers, scientists, and other allied health professionals and technicians. Depending on the focus of your study, your degree may prepare you to help people who have speech, language, hearing and/or swallowing disorders, or to investigate the processes underlying human communication.
Home of the largest university clinic for speech-language pathology in Connecticut, the Department of Communication Disorders offers Southern students a wide variety of clinical opportunities. Three on-campus clinical service programs -- The Center for Communication Disorders, The Access Network, and Southern Connecticut Audiology Services -- provide the communities of the Southern campus and the Greater New Haven area with a wide variety of diagnostic and treatment opportunities in the fields of speech-language pathology and audiology.
Our Undergraduate Program
As an undergraduate studying communication disorders, you might be preparing for graduate study in communication disorders or other academic programs, human services professions, or special education. Students who complete the degree requirements and don't intend to pursue a graduate degree find jobs such as speech-language pathology assistant, audiology assistant, paraprofessional, or aide in public and private school systems.
Our Graduate Program
If you are pursuing graduate study in communication disorders at Southern, you will be prepared to practice as a speech-language pathologist in hospitals, rehabilitation centers, clinics, public and private schools, and private practice. Our program includes instruction in a broad array of diagnostic and treatment paradigms as well as supervised hands-on experience in the department's unique Center for Communication Disorders and at selected off-campus sites including schools and hospitals.
Southern Connecticut State University does not discriminate on the basis of age; ancestry, color; gender identity and expression; intellectual disability; learning disability; mental disorder; physical disability; marital status, national origin; race; religious creed; sex, including pregnancy, transgender status, sexual harassment and sexual assault; sexual orientation; veteran status; or any other status protected by federal or state laws.