Southern Connecticut Audiology Services strives to ensure optimal communication between children and adults with hearing loss and their family and friends so they may be active and successful participants in a variety of meaningful like activities.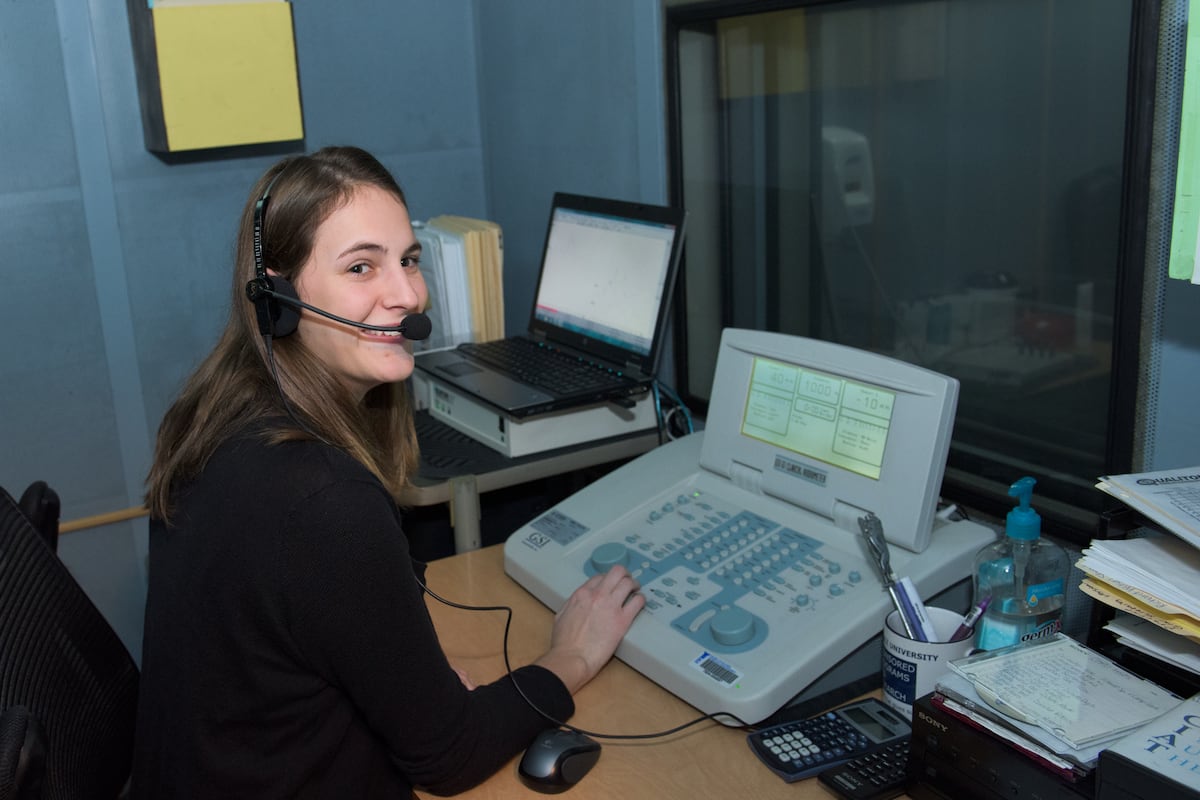 Southern Connecticut Audiological Services offers the following:
Comprehensive diagnostic hearing evaluations
Hearing aid counseling
Hearing aid dispensing and service
Hearing aid orientation and followup
Assistive listening devices
Aural rehabilitation
Custom hearing protection: musician plugs, industrial plugs and swim plugs
Hearing screening
At Southern Connecticut Audiological Services, we listen carefully to your concerns and take the time to answer your questions and explain your options. Helping you live your life more fully with better hearing is our first priority. Southern Connecticut State University values and celebrates diversity. We do not discriminate on the basis of sex, age, disability, race, color, national origin, or sexual orientation in admission to, access to, employment in, and treatment in our programs and activities.
Staff
All audiological services are facilitated by clinical instructors and faculty from the Department of Communication Disorders. All are certified by the American Speech-Language-Hearing Association in audiology, and are licensed by the Connecticut State Department of Health Services. Faculty and supervisors are responsible for planning, managing, and supervising all services, which are implemented by graduate students of the Department of Communication Disorders.
Fees
Diagnostic hearing evaluations from Southern Connecticut Audiology Services are offered without cost to our clients. Your voluntary donations are accepted to help support our programs. Hearing aids and related products are priced according to technology and style. Southern Connecticut Audiology Services is unable to directly bill your insurance for the cost of hearing aids; you may submit to your insurance for reimbursement as appropriate.
Referral
Southern Connecticut Audiological Services accepts referrals from physicians, schools, community and health agencies, families, as well as through self-referral.
Location
Southern Connecticut Audiology Services
Health and Human Services Building 246
493 Fitch Street
New Haven, CT 06514
Contact
audiologyclinic@southernct.edu
(203) 392-5955