The History Department's faculty members are committed teachers and nationally-recognized researchers whose broad expertise will help you gain an understanding of American, European, and non-Western history. We'll teach you how to analyze complex -- sometimes contradictory -- evidence, to recognize bias in both contemporary and historical sources, and to understand how history is constructed.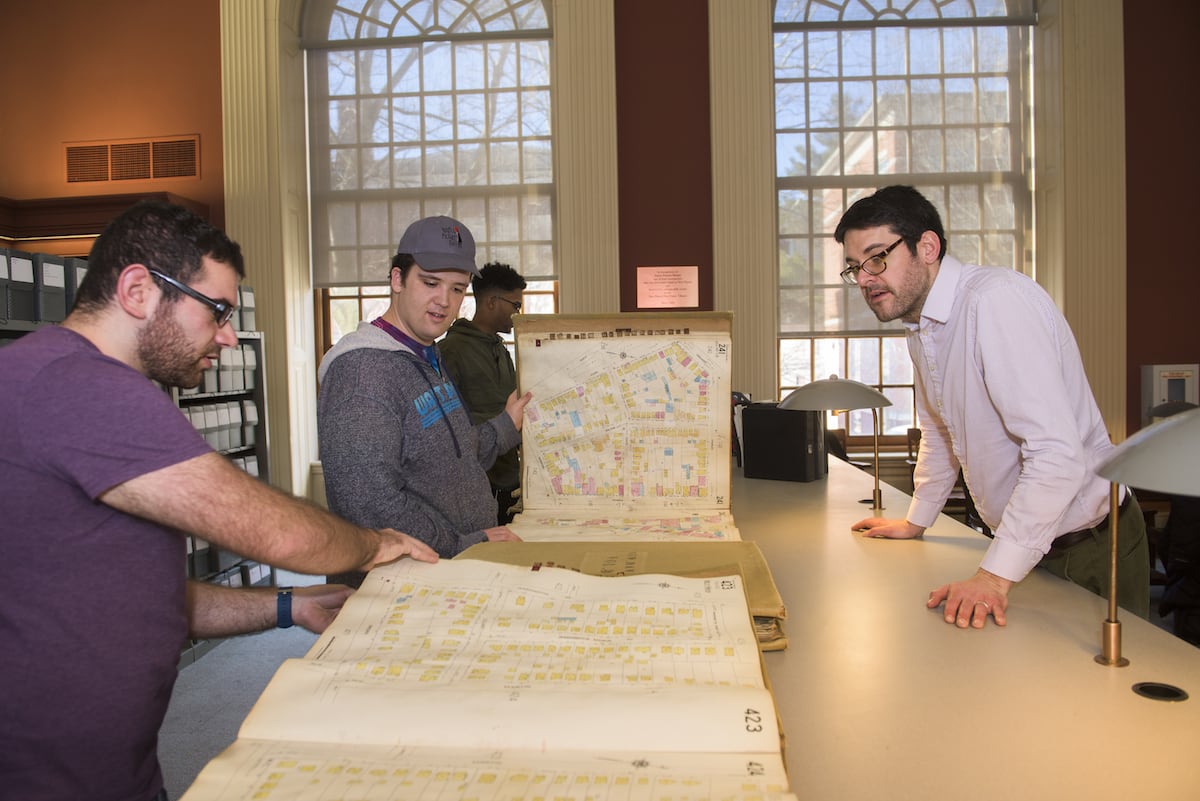 What Can I Do With A History Degree?
Every teacher of history has heard this question at one point or another.
The answer surprises many students. For Troy Paddock, professor of history and department chair, the response is simple: "You can do anything that you want to do with a degree in history."
Studying history is not limited to those thinking of becoming a secondary school teacher, going to law school, or getting a doctorate and becoming a professor of history. Though many students seeking these noble careers pursue history, opportunities abound.
People who study history are prepared to enter a variety of fields and industries that value critical thinking, the ability to conduct research, and a facility of communication, written or oral that enables the individual to relay complex ideas that a non-specialist can understand. A degree in history can help anyone learn and refine these abilities.