Southern's new trans-Atlantic partnership with Liverpool John Moores University will lead to more study abroad opportunities, collaborative research, and dual-taught programs. These first events are just the beginning…
October 2015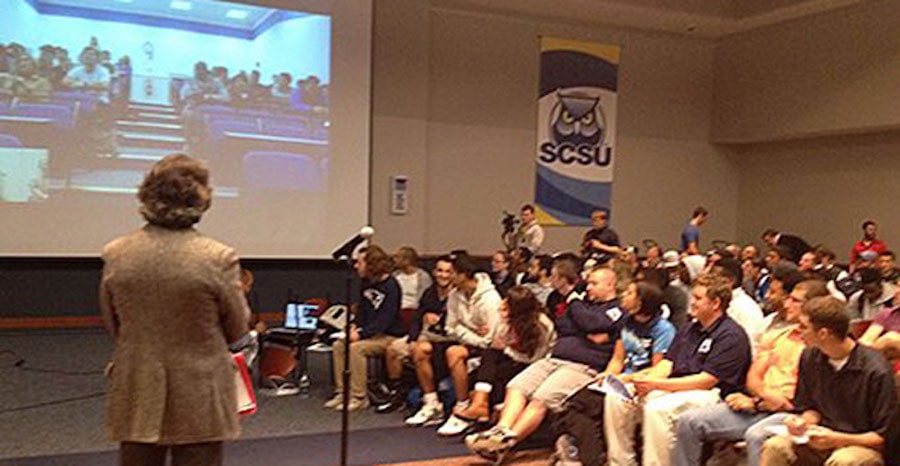 Live from the home of the Beatles, sports management students from Liverpool John Moores University (LJMU) beamed in to engage with their SCSU counterparts prior to an SCSU appearance by former Major League Baseball Commissioner Fay Vincent. With SCSU Professor Lee deLisle moderating, questions on both sides ranged from the structure of sport in the United States and funding at grassroots level to the prospects for new Liverpool FC manager Jurgen Klopp and the potential for a permanent NFL franchise based in London.
November 2015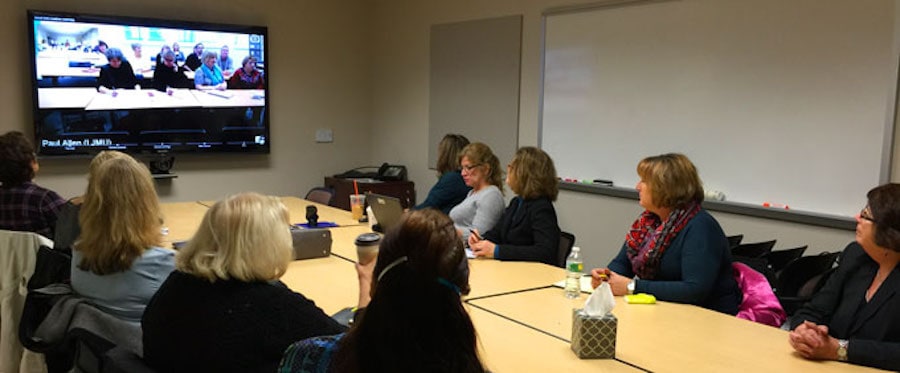 Nursing colleagues at Southern and LJMU are exploring a variety of research collaborations, and the nursing departments from the respective institutions participated in a symposium via videoconference in which SCSU Assistant Professor of Nursing Christine Denhup presented her research on parental bereavement following the death of a child, an area of interest for both groups.

During Southern's Department of Environment, Geography & Marine Sciences' Geography Awareness Week, John Morrissey, senior lecturer in environmental geography, natural sciences and psychology at LJMU (right), spoke about "Enabling Sustainability Transitions in the Coastal Zone." Morrissey was the keynote speaker at the event, which also featured talks by Matthew Miller, SCSU assistant professor of geography (center), and Vincent Breslin, SCSU professor of science education and environmental studies and co-coordinator of the Werth Center for Coastal and Marine Studies (left).
Learn More