The aim of the OwlsTeach Program is to increase the number and diversity of new secondary (7-12) science and math teachers, and ensure that they will be prepared to provide high-quality, culturally responsive instruction to students in Connecticut's highest-needs school districts.
The Noyce Scholarship
The National Science Foundation's Robert Noyce Scholarship program is a $1.4 million grant awarded to Southern Connecticut State University (in partnership with Gateway Community College) to address a national shortage of highly-qualified STEM teachers. Scholarships are awarded to 30 SCSU students pursuing a bachelor's degree in science (especially chemistry and physics) or mathematics to earn a secondary (grades 7-12) teaching certification through SCSU's OwlsTeach program. Each scholarship recipient will receive full tuition and fees and up to $800 toward books for up to two years while in the OwlsTeach program (junior and senior year). In return, each scholarship recipient will agree to serve as a science or math teacher in a high-needs school district for at least four years after graduation.
    
Apply for the Noyce Teaching Scholarship
OwlsTeach Partners
SCSU College of Arts & Sciences
*The National Science Foundation defines a "high needs" school district as one with at least one school which demonstrates at least one of the following:
(A) a high percentage of individuals from families with incomes below the poverty line;
(B) a high percentage of secondary school teachers not teaching in the content area in which they were trained to teach; or
(C) a high teacher turnover rate.
More information on teaching in high-needs schools. 
    
---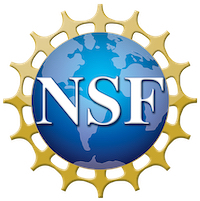 The OwlsTeach Program is sponsored by
the National Science Foundation Award
DUE-2050472