Kristen Adanti-Pedersen, '95, '96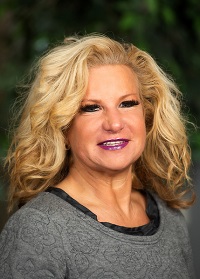 Kristen Adanti-Pedersen is a special education teacher in West Haven, Conn., with a lifelong connection to the university. She earned two undergraduate degrees at Southern (English and special education) as well as a master's degree in special education. She went on to earn a sixth-year degree in educational administration and leadership from Sacred Heart University. Adanti-Pedersen has received numerous teaching awards, including the May V. Carrigan PTSA Teacher of the Year (2004), Walmart Teacher of the Year for New Haven County (2005) and May V. Carrigan Peer Teacher of the Year (2006). The daughter of Southern's late President Emeritus Michael J. Adanti, Kristen also holds multiple fitness certifications and remains active in the community, where she loves spending time with her family and dogs Bucca, Packer and Bogey. She sits on the SCSU Foundation's development and governance committees.
Mickel Arias, '81
Mike Arias is the founding and managing partner of Arias Sanguinetti Wang & Torrijos LLP. He is the 2018 President of the Consumer Attorneys Association of Los Angeles (CAALA) and President-Elect of the Consumer Attorneys Association of California (CAOC). During his 35-year career, he has litigated and tried matters throughout the United States, in both state and federal court. He has served as lead, co- lead, or liaison counsel in well over 100 class and mass tort actions. His trial experience is as diverse as the firm's practice. His last ten trials have included serious personal injury, wrongful death, employment, consumer class actions and mass wage and hour claims. He has recently resolved several class actions and multiple plaintiff matters involving antitrust, toxic torts, consumer, wage and hour, environmental issues, and product liability. During his career, he has resolved hundreds of matters, resulting in hundreds of millions of dollars in recovery for the firm's clients. Mr. Arias is a Member of the American Board of Trial Advocates (ABOTA) and was selected a 2018 California Top Plaintiff Lawyer by the Daily Journal. Mr. Arias is admitted to practice law in California, New York, New Jersey, and the District of Columbia. He also is admitted before numerous federal courts throughout the country. He holds an "AV" rating by Martindale-Hubbell. The "AV" rating is the highest rating given and is awarded only upon reaching "heights" of professional excellence, both in terms of legal ability and ethical standards. He has also been selected annually as a Southern California Super Lawyer; an honor reserved for the top 5% of attorneys practicing in Southern California.
Mr. Arias has been certified as an agent with the National Basketball Players' Association, Major League Baseball Players' Association and National Football League Players' Association and has negotiated millions of dollars in contracts for dozens of professional athletes.
James Barber, '64, '79
For more than 50 years James "Jim" Barber has given dedicated service to southern Connecticut State University and it students. A record-setting hurdler as a student athlete, he went on to become a successful Owls coach for almost 25 years, training numerous track champions and many All-Americans. He has also coached the men's and women's USA track teams at national and international championships. In 1971 Jim launched SCUS's first Summer Education Opportunity Program (SEOP), which over time successfully opened the door to a college degree for scores of minority students. In addition, he has led the university's affirmative action office, served as director of the student supportive services for more than 20 years and has helped to advanced Southern's mission as Director of Community Engagement.
A committed activist, he founded New Haven's track and field outreach program for young people, working with more than 4,000 children and youth over the years. He served as president and a long-time board member of the New Haven Scholarship Fund, which has assisted generation of local high school students to pay for a college education. Jim graduated from SCSU in 1964 with a degree in Education. He also earned a MS in Physical Education at SCSU in 1979.
Chris Borajkiewicz, '98
Board Chair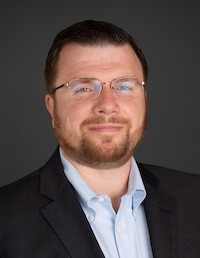 Chris Borajkiewicz is a personal wealth advisor at Root, Borajkiewicz, Lucarelli Wealth Advisors, a subsidiary of Ameriprise Financial, and has 22 years of experience in financial services. He graduated from Southern's Honors College with degrees in history and political science — and has maintained a strong connection to his alma mater. In addition to establishing an endowed scholarship at the university, Borajkiewicz is a longtime member of the Alumni Association Board of Trustees, having previously served as president and treasurer of the organization. Borajkiewicz was a member of the Regional School District #16 Building Committee, which guided several key projects including the construction of a K-5 elementary school, renovation of Laurel Ledge Elementary and a permanent regional district office. His wife, Jennifer, is also a Southern graduate. Borajkiewicz enjoys fishing, golfing, and traveling in his free time. He is chairman of the SCSU Foundation Board of Directors.
John Emra, '92
Governance Committee Co-Chair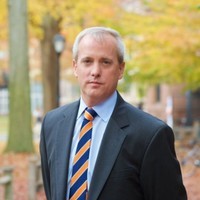 As the president of AT&T Connecticut, John Emra leads their legislative, regulatory and community affairs activities in the state. At Southern, Emra earned a degree in political science. He formerly held positions as AT&T's regional vice president for external and legislative affairs and worked as a consultant in Washington, D.C. and Connecticut. His depth of political experience ranges from working as a congressional staff member, a Connecticut House of Representatives staff member, a lobbyist, a political strategist and a media spokesperson. Emra is the chairman for the SCSU Foundation's governance committee and a member of its investment committee.
Ruth Eren, '71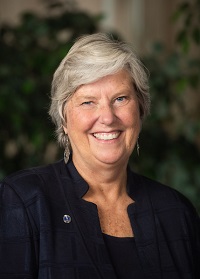 Dr. Ruth Eren retired from Southern in 2017 as a professor emeritus of special education. She is the cofounder and past director of the Center of Excellence on Autism Spectrum Disorders [ASD] at Southern as well as the former Goodwin Endowed Chair in Special Education, which was the first endowed professorship in the university's history. 
As a former Southern student and professor, Eren has a broad understanding of the university's operation and its positive impact on students, faculty, and the community-at-large. She was the creator and area head of the master's program for teaching children with ASD at Southern; a member of the state task force that wrote the Connecticut guidelines for educating children and youth with autism in public schools; and an active participant in the Special Act No. 08-5 legislative initiative. She has consulted with public school districts for more than 15 years, focusing on individual program development and curriculum design for children with ASD. Eren also shares her expertise as a member of many boards, including the Chapel Haven Adult Program for individuals with Asperger syndrome, the Connecticut Autism Spectrum Resource Center and the Clifford Beers Guidance Clinic. Eren sits on the SCSU Foundation's development and governance committees.
Jacquelynn Garofano, '06
Governance Committee Co-Chair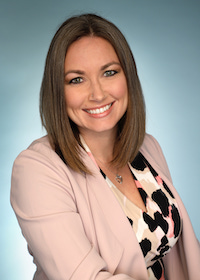 Dr. Jacquelynn (Jackie) Garofano is the Chief Technology Officer (CTO) at the Connecticut Center for Advanced Technology. As CTO and lead principal investigator, her primary focus is on developing and directing new technology projects and programs in collaboration with partner organizations – primarily federal agencies, national labs and consortiums, universities, global industrial corporations, and subject matter experts. Her career as a materials research scientist has been marked with numerous honors and achievements, including: a dozen technical publications and three U.S. Patent awards. Garofano has been named one of Connecticut's Women of Innovation® twice. First, as the recipient of the Collegian Innovation and Leadership Award in 2011 and, most recently, as a finalist in the Large Business Innovation and Leadership category for 2020 while at Raytheon Technologies. She was also named to the "40 Under 40" lists compiled by Connecticut Magazine (2013) and Hartford Business Journal (2015), for professional excellence and leadership. She was recognized as a 2018 The Future is NOW awardee by the Connecticut Women's Education and Legal Fund for her work to advance women and girls in STEM. Most recently, she's been named the recipient of the 2020 Petit Family Foundation Women in Science Leadership Award and the 2020 Spark Award for mentorship by the Society of Women Engineers. A first-generation college student, Garofano earned her bachelor's in physics with honors from Southern Connecticut State University, and master's and doctoral degrees in materials science and engineering from the University of Connecticut. She sits on the SCSU Foundation's governance and development committees.
Louis Gianquinto '94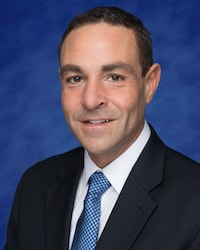 Lou Gianquinto is the President of Anthem's commercial health plan in Connecticut. He was appointed to this role in December 2020. Most recently, Lou had been the president of Missouri Care, Anthem's Medicaid business in Missouri. Earlier in his career, he held several roles in the insurance industry across Connecticut, including with UnitedHealthcare and Oxford Health Plans, where he led initiatives to improve quality, manage costs and increase affordability. Lou is from West Haven, CT. He graduated from Southern Connecticut State University and earned an M.B.A. from the University of New Haven.
Lindy Gold
Foundation Board Secretary & Governance Committee Co-Chair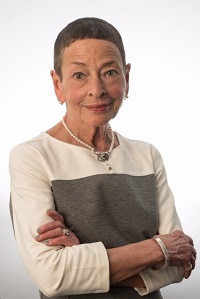 Lindy Gold has worked for the State of Connecticut since 1998 and is currently a senior specialist in the Department of Economic and Community Development, where she is responsible for business retention, recruitment and expansion. She represents the commissioner on all workforce development and education boards and commissions. Prior to her position with the state, Gold was the director of development and community relations at the Connecticut office of Mothers Against Drunk Driving. She has served on the City of New Haven Board of Alders and in leadership roles on the boards of multiple nonprofit organizations. Gold attended Hamden Hall Country Day School and went on to Emerson College in Boston, where she majored in theatre arts. She is very active with the greater New Haven Jewish community and is the former chairwoman of the Gateway Community College Foundation. Gold serves as the chair of the development committee and is a member of the governance committee.
Michael Katz, '66, '76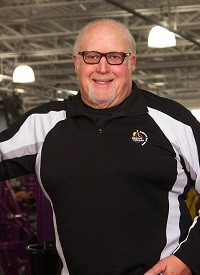 After earning an undergraduate degree from Southern, Michael Katz played offensive guard for the NFL's New York Jets. He is best known internationally as an amateur and professional bodybuilder, winning the Mr. America title in 1970, Mr. Universe in 1972, Mr. World in 1972, and Mr. Olympia runner-up in 1975. He costarred in the 1977 hit documentary Pumping Iron. Katz was a highly respected judge for the International Federation of Bodybuilding and was a 1996 inductee of the New Haven Gridiron Club Hall of Fame. In 1979, he became president of World Gym Fitness in Branford and Hamden. In 2004, he transitioned to a Planet Fitness franchise, which he runs alongside his son Michael Jr. He spent 33 years as a Hamden educator and coach. Katz sits on the SCSU Foundation's finance and development committees.
Michael Kingan
Foundation Executive Director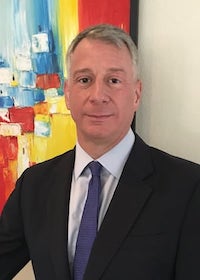 Michael Kingan was named Southern's vice president for institutional advancement in July 2018. He oversees Development, Integrated Communications & Marketing, and Alumni Relations and serves as executive director of the SCSU Foundation.
Kingan has served for more than 25 years in a number of diverse institutions, including the Universities of Michigan, Washington, Iowa and New Mexico. He was the first Chief Advancement Officer at the Singapore American School, one of the world's premier international schools, with an enrollment exceeding 4,000 students in grades pre-kindergarten through 12. Most recently, Kingan was the vice president for development and alumni relations at the University of Texas at Arlington, a Carnegie Research-1 institution that ranks among the top five most diverse student populations of all comprehensive public universities in the nation.
He has prepared and successfully launched comprehensive fundraising campaigns throughout his career and has expertise in identifying fundraising priorities, collaborating with university leadership, faculty, staff, alumni, and volunteers and facilitating gift engagements that result in substantial growth in institutional support.
Kingan earned his undergraduate degree in political science from Austin College in Sherman and his Master of Public Affairs degree from the Lyndon B. Johnson School of Public Affairs at the University of Texas at Austin. He served as an instructor in the Overseas Service Corps of the YMCA in Keelung, Taiwan, before embarking on his career in philanthropy and advancement.
Edmund Marcarelli, '75, '79
Audit Committee Chair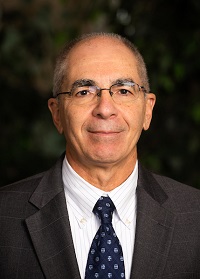 Edmund Marcarelli has more than 30 years of experience in a variety of technology domains, including finance, education and healthcare. He received bachelor's and master's degrees from Southern, and has completed coursework in a doctoral program in education administration at Northeastern University. As President of Hydrakos Consulting, Marcarelli advises firms on strategy and governance. His expertise includes technology, software development, statistical analysis and financial services. Prior to joining Hydrakos, he held leadership roles at 
Brown Brothers Harriman, Fidelity Investments, and the Boston Safe Deposit and Trust Company (now BNY Mellon). Marcarelli formerly served as the president of the Bird Street Community Center Board of Directors in Dorchester, Mass. Having grown up in the Fair Haven neighborhood of New Haven, he has a special interest in initiatives that support prospective students from backgrounds where attending college poses a challenge. Marcarelli serves on the SCSU Foundation's finance and investment committees.
Sharon Misasi, '83
Sharon P. Misasi, Emeritus Professor, dedicated 33 years of service to Southern Connecticut State University, primarily as a Professor in Health and Movement Sciences. Her career began as an Assistant Professor and Assistant Athletic Trainer. During Sharon's tenure she also served in various other roles including Program Director, Interim Dean, Assistant to the Provost and Chairperson of the Exercise Science Department. In addition, other noteworthy accomplishments are her work with the United States Figure Skating Association. Sharon has and continues to serve on the medical team for national and international events. Some coverage has included the Olympics, World University Games, and other international competitions.
She believes in giving back to Southern and has a scholarship in the name of her parents as well as in March 2022 along with Sandy DeCicco and Pat Panichas began the Believe Fund to assist students.
Sharon earned her undergraduate degree (Physical Education/Athletic Training) from SCSU in 1983. She earned a master's degree in Athletic Training from Indiana State University (1984) and a Ph.D. in Educational Psychology & Sport Psychology (1998).
Patrick Morrison, '87
As a scholar athlete in high school and college, Mr. Morrison was offered the privilege to play in the National Football League for the New York Football Giants. This opportunity allowed him to play and learn from Four (4) Super Bowl winning coaches who has left a lasting impression on him that has lasted even to this day. Mr. Morrison's time in the NFL was limited due to an unfortunate incident that left him permanently injured. Today, Mr. Morrison has over twenty (20) years of health care experience. He was an End-of-Life Manager for Hospice companies, and a Drug and Alcohol case management specialist. Mr. Morrison's health care experience concluded with positions as a mental health Social Worker at Temple University Health Center and field Supervisor for students. Mr. Morrison was the first Director of Diversity and Inclusion at Fox Chase Cancer Center, in Philadelphia Pa. Currently, Mr. Morrison is a partner and Vice President of Special Projects with Groopview Inc., a telecommunications company out of Philadelphia, PA. Patrick's other passions lay in the performing Arts, reading, Martial Arts, Youth Football Coaching, and an author. Current book releases include: "Before Common Ground, Living The American Dream"; "The Journey of an Immigrant Football Player"; and "Upon This Ground I Trod, The Journey Continues". Mr. Patrick Morrison is a graduate of New Rochelle High School in New Rochelle NY. After graduation, he attended Southern Connecticut University where he earned his degree in Dramatic Arts and Corporate Communications. Mr. Morrison also holds a master's degree in social work from the University of Connecticut. Mr. Morrison currently lives in Chicago with his wife Desiree. He has three children, London, Langston, and Malkelm.
Marc A. Nivet, '92
Marc A. Nivet, E.D., M.B.A., is the Executive Vice President for Institutional Advancement at UT Southwestern Medical Center, where he provides strategic vision and oversight in Development and Alumni Relations; Communications, Marketing, and Public Affairs; Government Affairs; Technology Development; Community and Corporate Relations; and Institutional Equity and Access.
Dr. Nivet also serves as Professor in the Department of Family and Community Medicine, lecturing on health equity, diversity and inclusion, underrepresented populations in academic medicine, and conducting research on the demographic and distribution of the physician workforce. He works collaboratively with faculty and key leadership in the UT Southwestern Medical School, Graduate School of Biomedical Sciences, and School of Health Professions on these and other important issues.
Prior to his role at UT Southwestern, Dr. Nivet served as a member of the executive leadership team of the Association of American Medical Colleges, where he provided leadership on issues surrounding community engagement, diversity, and health equity at medical schools and teaching hospitals across the United States and Canada. Dr. Nivet has spent over 25 years in academic medicine developing creative program initiatives and innovative approaches to advance the mission of excellence in research, education, and patient care.
Dr. Nivet earned his doctoral degree from the University of Pennsylvania and his M.B.A. from George Washington University's School of Business. He is a fellow of the New York Academy of Medicine, and a former president of the National Association of Medical Minority Educators.
Jon D. Pedersen Sr.
Foundation Board Treasurer & Finance Committee Chair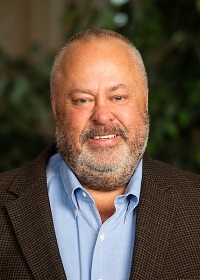 Jon Pedersen Sr. is the senior vice president and chief financial officer for iHeartMedia markets group. In his role, he oversees financial operations and supports sales leadership teams with data analytics and business insights. He also manages the company's shared services functions, including credit, collections, billing, accounting, procurement and accounts payable. Prior to joining iHeartMedia in 2014, Pedersen was chief financial officer of Snap Interactive, a company that develops dating applications for social-networking websites and mobile platforms. Previously, he also held leadership roles at Warner Music Group, WestLB Securities and Goldman Sachs. Pedersen has strong ties with Southern, as his father was formerly the dean and vice president of student affairs. Pedersen sits on the SCSU Foundation's audit and finance committees.
Jocelynne Rainey '89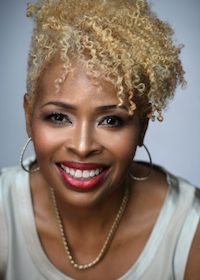 Dr. Jocelynne Rainey is a seasoned executive and leader in the workforce development sector in New York City with over 20 years of management experience. As President & CEO of Getting Out and Staying Out, Dr. Rainey oversees programming that has helped more than 10,000 young men access education, achieve emotional well-being, and secure meaningful employment since its advent over 16 years ago. GOSO's innovative workforce development program, GOSOWorks, has placed hundreds of justice-involved young men in paid internships and internship-to-employment placements in fields including the non-profit, food service, construction, and building maintenance sectors-growth industries in the metropolitan area.
Before coming to GOSO, Dr. Rainey was Executive Vice President and Chief Administrative Officer for the Brooklyn Navy Yard Development Corporation (BNYDC), leading workforce development, administration, security and human resource strategies for the organization. She established impactful partnerships in order to connect the underserved community in Brooklyn with career opportunities in the Yard's growing industries, eliminating barriers to employment for disadvantaged populations and increased placements of formerly incarcerated individuals to 20 percent and total workforce placements from 100 to over 500 in eight years.
Prior to her tenure at BNYDC, she was the Human Resources Director for specialty food retailer Agata and Valentina. Dr. Rainey has also held senior positions at Independent Living Association, Home Depot and Boar's Head. A graduate of Southern Connecticut State University, Dr. Rainey holds a master's degree in administration from Metropolitan College and a doctorate in Leadership from St. John Fisher College. She is a member of the New York City Workforce Development Board, a trustee of the New York College of Technology Foundation Board and trustee of the Brooklyn Children's Museum Board. Dr. Rainey is the recipient of several prestigious honors including being named one of The Network Journal's 25 Influential Black Women in Business in 2016.
J. Philip Smith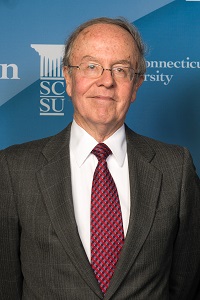 J. Philip Smith has considerable familiarity with Southern and the history of the four state universities. He served Southern in various key leadership roles between 1965 and 2005: professor of mathematics; chairman of the Department of Mathematics; dean of Arts and Sciences; vice president of academic affairs; and interim president. He currently teaches in Southern's Honors College, is a visiting professor at Columbia University and lectures for the Institute for Learning in Retirement in New Haven. His community involvement includes New Haven's Community Soup Kitchen, where he is treasurer, the Elm Shakespeare Company, WIKS-USA, and the town of Orange's Rotary Club and Finance Board. Smith is a member of the SCSU Foundation's development committee.
Mark Stevens, '92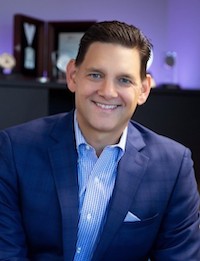 Mark is currently a Financial Advisor at Stevens & Boutilier Financial Advisors, located in Hamden, CT. Mark believes that financial planning is a lifelong, personal process created and adapted based on the needs, wants, wishes and values inherent in each client's unique situation. He utilizes his over twenty years of experience serving clients to understand those values and to develop strategies that focus on managing risk during market volatility. He also customizes portfolios to help match individual goals while assisting clients in addressing life's many unknowns as they arise. Over his career, Mark has enjoyed giving back to his community. He has served as Chairman of the Board of Directors for the Hamden Chamber of Commerce. He donates his time and resources to local community organizations including Ronald McDonald house, Red Cross, and area food banks. Mark earned his B.S. in Accounting from Southern Connecticut State University in 1992.  Additionally, Mark has earned the CERTIFIED FINANCIAL PLANNER™ mark and his Chartered Mutual Fund Counselor (CMFC) designation, which illustrate his commitment to further expand his professional capabilities on behalf of his clients. Mark, who grew up in North Haven, enjoys spending time and traveling with his wife Tina and children, Christopher, and Kara.
Ron Stewart
Ron Stewart has been promoted to SVP of Urban Promotion for Warner Records. In his new post, Stewart will expand his current duties to lead promotion strategy and campaigns for all urban artists across the roster. Based in New York, he reports to Mike Chester, EVP of Promotion & Commerce. Stewart came to Warner Records in 2019 and has scored chart-topping singles from Saweetie, NLE Choppa, DVSN, Pheelz, Freddie Gibbs, ShaEK, Bandmanrill, 2 Rare, Baby Tate, Laya, Omah Lay, and more. He joined the label from Atlantic Records, where he was the Northeast/Midwest Regional Promotion Manager. At Atlantic, he worked closely with Cardi B, Meek Mill, Wale, Kodak Black, Ty Dolla $ign, Kevin Gates, Wiz Khalifa, and Nipsey Hussle. Stewart began his career in 2003 as an intern, then Promotion assistant at Jive Records, where he helped launch the careers of Ciara, Chris Brown, and T-Pain. Stewart has garnered over 30 No.1 singles at Urban radio over his career to date.
Mark Tarini
Investment Committee Chair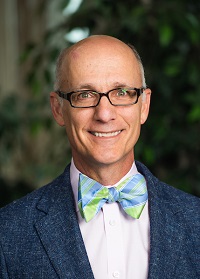 Mark Tarini is a partner at Arclight Capital Partners, a private-equity firm specializing in investments in the North American energy infrastructure. He also is a member of the firm's investment-valuation committees. Tarini brings strengths in corporate governance, donor development, investment management and student outreach to the foundation board. He attended Boston College's Carroll School of Management and has more than 30 years of energy-finance and private-equity experience. Formerly, he was the chief financial officer of two private investment funds: EP Power Finance and Energy Investors Funds Group. He began his career as a certified public accountant in the utility and real estate practices of Arthur Andersen & Company. An active community volunteer, Tarini is  chairman of the Board of Directors of Read to a Child, a national, nonprofit literacy and mentoring organization. Through Read to a Child's lunchtime reading program, over 1,800 volunteers from more than 150 corporations nationwide read aloud to 1,400 at-risk elementary school students in greater Boston, Detroit, Hartford, Los Angeles, and Miami. Mark has been a reader at the Tobin Elementary School in Roxbury, Mass., for nine years. He serves on the SCSU Foundation's investment and development committees.
Ashley Tisbert-Harmon, MBA
Ashley is a Regional Sales Director for Twilio. Twilio is a San Francisco based company that offers software solutions in the scope of customer relationship management (i.e., lead alerts, appointment reminders, customer surveys and more). Ashely joined the company as an Enterprise Account Executive in March 2020 and recently began serving in her current role (April 2022). Prior to joining Twilio, Ashley spent eight years in various roles at Oracle. She ended her time there as a Senior Regional Manager.
Ashley earned both her BS (Business Administration) and MBA at SCSU in 2006 and 2008, respectively. At SCSU she was the Founding President of Omega Zeta Pi. She was also involved in University Choir, Pre-law Society, Student Government Association, Hall Council, Inter-residence Council, Greek Life Council, Intramural Floor Hockey, and NCAA Women's Lacrosse.
Ashley was a recipient of the University Service Award and the School of Business Leadership Award. Ashley is passionate about her family, her community and leaving a positive impact on the world around her.
David Vance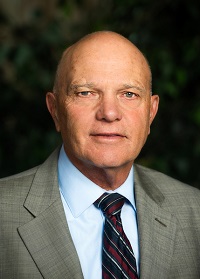 David Vance joined the SCSU Foundation as a part-time executive director in 2011, and transitioned to the role of financial consultant in 2017. Previously, he served as vice president for finance and controls for the University of Connecticut Foundation — with responsibility for the oversight of accounting, budgets, financial reporting, financial stewardship and compliance functions. In previous years, he served as controller at Wesleyan University, assistant treasurer at Rutgers University and assistant controller at Princeton University. Vance attended Purdue University and Michigan State for his undergraduate and graduate degrees. His community involvement includes serving on the boards of the Community Health Center's board and the Rockfall Foundation. He is the treasurer of the SCSU Foundation Board of Directors, chairman of its finance committee, and a member of the investment and audit committees.
Norby Williamson, '85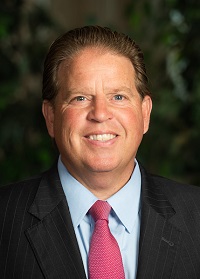 During his more than three decades of work at ESPN, Norby Williamson has been involved in multiple aspects of the content and business areas of the company — with stints in programming, production and news. He earned his undergraduate degree from Southern and is committed to furthering the university's mission and supporting student's achievements. In his current role as executive vice president, event and studio production, and executive editor, Williamson is responsible for co-managing ESPN's global event and studio production group and overseeing parts of a portfolio that encompasses ESPN's global event, studio and digital sport-specific content. Williamson's responsibilities include oversight of all of ESPN's Daily opinion, talk and news, and information studio shows, including SportsCenter, Get Up!, First Take, Outside the Lines and more. He also leads ESPN audio, the talent office, the stats and information group and multimedia-sponsorship integration. In addition, he oversees ESPN's baseball, combat sports, tennis, hockey, boxing and golf coverage — as well as gambling, fantasy, esports and all live-event coverage on ESPN +. Williamson's production work on select ESPN studio programs received a total of five awards, including sports Emmy awards for Sportscenter (1990) and NFL GameDay (1988) and three CableACE awards for SportsCenter (1990, 1991) and NFL GameDay (1989). He sits on the SCSU Foundation's governance and development committees.