Kristen Adanti-Pedersen, '95, '96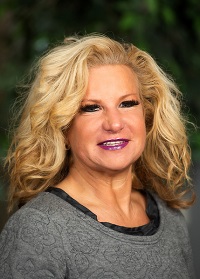 Kristen Adanti-Pedersen is a special education teacher in West Haven, Conn., with a lifelong connection to the university. She earned two undergraduate degrees at Southern (English and special education) as well as a master's degree in special education. She went on to earn a sixth-year degree in educational administration and leadership from Sacred Heart University. Adanti-Pedersen has received numerous teaching awards, including the May V. Carrigan PTSA Teacher of the Year (2004), Walmart Teacher of the Year for New Haven County (2005) and May V. Carrigan Peer Teacher of the Year (2006). The daughter of Southern's late President Emeritus Michael J. Adanti, Kristen also holds multiple fitness certifications and remains active in the community, where she loves spending time with her family and dogs Bucca, Packer and Bogey. She sits on the SCSU Foundation's development and governance committees.
James Blake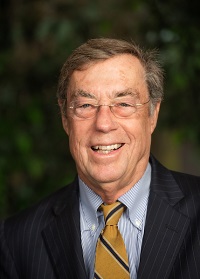 James "Jim" Blake has more than 25 years of experience in higher education administration and finance. In 2015, Blake retired from Southern, having served as executive vice president of finance and administration for 18 years. In this role, he held responsibility for the university's finances, facilities, business operations and capital budget. He holds degrees from Eastern Connecticut State University (B.S., Accounting/Finance) and the University of Connecticut (M.P.A., Public Administration). His civic volunteer work includes longstanding membership on the building and grounds committee at St. Catherine of Siena Church. Blake sits on the SCSU Foundation's finance and audit committees.
Chris Borajkiewicz, '98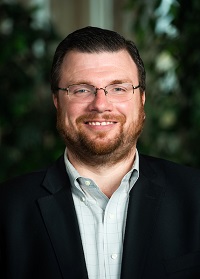 Chris Borajkiewicz is a personal wealth advisor at Root, Borajkiewicz, Lucarelli Wealth Advisors, a subsidiary of Ameriprise Financial, and has 22 years of experience in financial services. He graduated from Southern's Honors College with degrees in history and political science — and has maintained a strong connection to his alma mater. In addition to establishing an endowed scholarship at the university, Borajkiewicz is a longtime member of the Alumni Association Board of Trustees, having previously served as  president and treasurer of the organization. Borajkiewicz was a member of the Regional School District #16 Building Committee, which guided several key projects including the construction of a K-5 elementary school, renovation of Laurel Ledge Elementary and a permanent regional district office. His wife, Jennifer, is also a Southern graduate. Borajkiewicz enjoys fishing, golfing and traveling in his free time. He serves as chairman for the SCSU Foundation Board's audit committee.
Linda Discepolo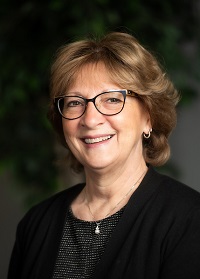 As executive vice president and chief financial officer for The South Central Connecticut Regional Water Authority (RWA), Linda Discepolo's responsibilities include accounting, budget management, finance, strategic planning, risk assessment, and business development, as well as the oversight of the service, information technology and asset management divisions. She was part of the RWA senior management team that helped develop a first-of-its-kind bachelor's degree in utility management at Southern. Discepolo gained her utility experience at the Aquarion Water Company, one of the 10 largest investor-owned companies in the United States. She has a bachelor's degree in accounting from Quinnipiac University and an M.B.A. from the University of New Haven. Discepolo previously was active with the National Association of Water Companies and is currently a member of the American Water Works Association. She serves on the SCSU Foundation Board's audit and investment committees.
John Emra, '92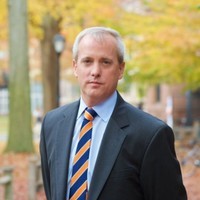 As the president of AT&T Connecticut, John Emra leads their legislative, regulatory and community affairs activities in the state. At Southern, Emra earned a degree in political science. He formerly held positions as AT&T's regional vice president for external and legislative affairs and worked as a consultant in Washington, D.C. and Connecticut. His depth of political experience ranges from working as a congressional staff member, a Connecticut House of Representatives staff member, a lobbyist, a political strategist and a media spokesperson. Emra is the chairman for the SCSU Foundation's governance committee and a member of its investment committee.
Ruth Eren, '71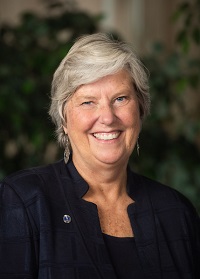 Dr. Ruth Eren retired from Southern in 2017 as a professor emeritus of special education. She is the cofounder and past director of the Center of Excellence on Autism Spectrum Disorders [ASD] at Southern as well as the former Goodwin Endowed Chair in Special Education, which was the first endowed professorship in the university's history. 
As a former Southern student and professor, Eren has a broad understanding of the university's operation and its positive impact on students, faculty, and the community-at-large. She was the creator and area head of the master's program for teaching children with ASD at Southern; a member of the state task force that wrote the Connecticut guidelines for educating children and youth with autism in public schools; and an active participant in the Special Act No. 08-5 legislative initiative. She has consulted with public school districts for more than 15 years, focusing on individual program development and curriculum design for children with ASD. Eren also shares her expertise as a member of many boards, including the Chapel Haven Adult Program for individuals with Asperger syndrome, the Connecticut Autism Spectrum Resource Center and the Clifford Beers Guidance Clinic. Eren sits on the SCSU Foundation's development and governance committees.
Jacquelynn Garofano, '06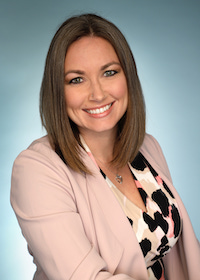 As program manager of the Margaret Ingels Engineering Development Program at United Technologies —  a leadership development program for entry-level engineers —  Garofano cultivates the next generation of future-shaping engineers. At United Technologies' Research Center, she solved technical challenges, provided failure investigation and developed technologies for the aerospace/building industries. Her career has been marked with numerous honors and achievements, including: 11 technical publications, one U.S. Patent award, and three patents pending. Garofano was named a 2011 Woman of Innovation by the Connecticut Technology Council, which presented her with the Collegian Innovation and Leadership Award. She also was named to the 2013 and 2015 Forty under 40 lists of accomplished young professionals by Connecticut Magazine and Hartford Business Journal, respectively. Most recently, she was recognized as a 2018 Future is Now awardee by the Connecticut Women's Education and Legal Fund for her work advancing women and girls in STEM (science, technology, engineering, and mathematics). Garofano has served as a leadership volunteer for the United Way of Central and Northeastern Connecticut and has been a member of the Emerging Leaders Society and Women United. Currently, she is the chairwoman of Women United, an ex-officio member of the United Way Board of Directors and a member of the 2019 United Way campaign cabinet. A Connecticut native, she enjoys spending time with her husband and their two rescue pups, Grey and Nala. She sits on the SCSU Foundation's governance and development committees.
Lindy Gold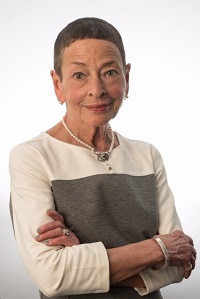 Lindy Gold has worked for the State of Connecticut since 1998 and is currently a senior specialist in the Department of Economic and Community Development, where she is responsible for business retention, recruitment and expansion. She represents the commissioner on all workforce development and education boards and commissions. Prior to her position with the state, Gold was the director of development and community relations at the Connecticut office of Mothers Against Drunk Driving. She has served on the City of New Haven Board of Alders and in leadership roles on the boards of multiple nonprofit organizations. Gold attended Hamden Hall Country Day School and went on to Emerson College in Boston, where she majored in theatre arts. She is very active with the greater New Haven Jewish community and is the former chairwoman of the Gateway Community College Foundation. Gold serves as the chair of the development committee and is a member of the governance committee.
Michael Katz, '66, '76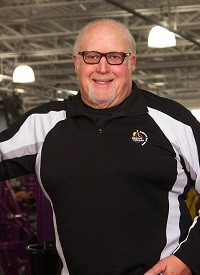 After earning an undergraduate degree from Southern, Michael Katz played offensive guard for the NFL's New York Jets. He is best known internationally as an amateur and professional bodybuilder, winning the Mr. America title in 1970, Mr. Universe in 1972, Mr. World in 1972, and Mr. Olympia runner-up in 1975. He costarred in the 1977 hit documentary Pumping Iron. Katz was a highly respected judge for the International Federation of Bodybuilding and was a 1996 inductee of the New Haven Gridiron Club Hall of Fame. In 1979, he became president of World Gym Fitness in Branford and Hamden. In 2004, he transitioned to a Planet Fitness franchise, which he runs alongside his son Michael Jr. He spent 33 years as a Hamden educator and coach. Katz sits on the SCSU Foundation's finance and development committees.
Edmund Marcarelli, '75, '79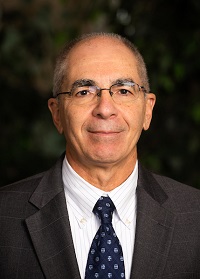 Edmund Marcarelli has more than 30 years of experience in a variety of technology domains, including finance, education and healthcare. He received bachelor's and master's degrees from Southern, and has completed coursework in a doctoral program in education administration at Northeastern University. As President of Hydrakos Consulting, Marcarelli advises firms on strategy and governance. His expertise includes technology, software development, statistical analysis and financial services. Prior to joining Hydrakos, he held leadership roles at 
Brown Brothers Harriman, Fidelity Investments, and the Boston Safe Deposit and Trust Company (now BNY Mellon). Marcarelli formerly served as the president of the Bird Street Community Center Board of Directors in Dorchester, Mass. Having grown up in the Fair Haven neighborhood of New Haven, he has a special interest in initiatives that support prospective students from backgrounds where attending college poses a challenge. Marcarelli serves on the SCSU Foundation's finance and investment committees.
John Mezzanotte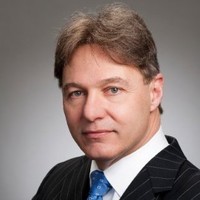 John Mezzanotte is the partner-in-charge of Marcum LLP's Greenwich, Conn., office and is a member of its family office, high-net worth and healthcare industry groups. He offers more than 30 years of tax and consulting experience, serving companies and their owners in a variety of industries — with in-depth knowledge of the hospitality and healthcare fields. His global engagements for private international clients and foreign governments span more than 30 countries, with a strong focus in the Caribbean. Mezzanotte has authored numerous financial and market feasibility studies for large international-development projects, as well as new business ventures seeking capital. Additionally, he has presented at many hospitality, private equity and healthcare conferences. Prior to joining Marcum, Mezzanotte held executive-level positions in finance, including chief financial officer, principal of an investment banking firm, co-trustee for a large marital trust, and managing director of a world-renowned hotel and resort. He is chairman of the SCSU Foundation Board of Directors.
Jon D. Pedersen Sr.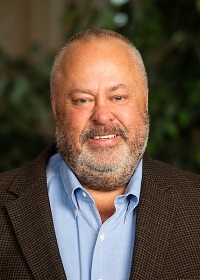 Jon Pedersen Sr. is the senior vice president and chief financial officer for iHeartMedia markets group. In his role, he oversees financial operations and supports sales leadership teams with data analytics and business insights. He also manages the company's shared services functions, including credit, collections, billing, accounting, procurement and accounts payable. Prior to joining iHeartMedia in 2014, Pedersen was chief financial officer of Snap Interactive, a company that develops dating applications for social-networking websites and mobile platforms. Previously, he also held leadership roles at Warner Music Group, WestLB Securities and Goldman Sachs. Pedersen has strong ties with Southern, as his father was formerly the dean and vice president of student affairs. Pedersen sits on the SCSU Foundation's audit and finance committees.
William H. Pratt, Esq., '76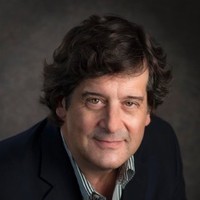 William Pratt is a partner in the law firm Finnegan, Henderson, Farabow, Garrett & Dunner of Washington, D.C. The practice encompasses all aspects of intellectual property transactions and licensing, government contracts, and the arbitration and litigation of intellectual property disputes. He advises corporations in the United States and abroad on a wide range of issues across a broad spectrum of technologies. While in graduate school, he served as a financial analyst for the federal government. Later, Pratt was a financial analyst at Gallaudet University. For the past 30 years, Pratt was primarily involved in negotiating complex international commercial transactions and disputes. His interest in serving on the SCSU Foundation Board stems from his personal experience as a former financially struggling undergraduate student. As a result, he is principally interested in focusing foundation efforts on helping current and future undergraduates meet their financial needs. He sits on the foundation's audit and finance committees.
J. Philip Smith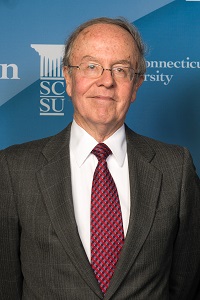 J. Philip Smith has considerable familiarity with Southern and the history of the four state universities. He served Southern in various key leadership roles between 1965 and 2005: professor of mathematics; chairman of the Department of Mathematics; dean of Arts and Sciences; vice president of academic affairs; and interim president. He currently teaches in Southern's Honors College, is a visiting professor at Columbia University and lectures for the Institute for Learning in Retirement in New Haven. His community involvement includes New Haven's Community Soup Kitchen, where he is treasurer, the Elm Shakespeare Company, WIKS-USA, and the town of Orange's Rotary Club and Finance Board. Smith is a member of the SCSU Foundation's development committee.
Mark Tarini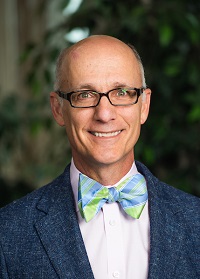 Mark Tarini is a partner at Arclight Capital Partners, a private-equity firm specializing in investments in the North American energy infrastructure. He also is a member of the firm's investment-valuation committees. Tarini brings strengths in corporate governance, donor development, investment management and student outreach to the foundation board. He attended Boston College's Carroll School of Management and has more than 30 years of energy-finance and private-equity experience. Formerly, he was the chief financial officer of two private investment funds: EP Power Finance and Energy Investors Funds Group. He began his career as a certified public accountant in the utility and real estate practices of Arthur Andersen & Company. An active community volunteer, Tarini is  chairman of the Board of Directors of Read to a Child, a national, nonprofit literacy and mentoring organization. Through Read to a Child's lunchtime reading program, over 1,800 volunteers from more than 150 corporations nationwide read aloud to 1,400 at-risk elementary school students in greater Boston, Detroit, Hartford, Los Angeles, and Miami. Mark has been a reader at the Tobin Elementary School in Roxbury, Mass., for nine years. He serves on the SCSU Foundation's investment and development committees.
David Vance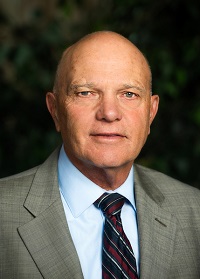 David Vance joined the SCSU Foundation as a part-time executive director in 2011, and transitioned to the role of financial consultant in 2017. Previously, he served as vice president for finance and controls for the University of Connecticut Foundation — with responsibility for the oversight of accounting, budgets, financial reporting, financial stewardship and compliance functions. In previous years, he served as controller at Wesleyan University, assistant treasurer at Rutgers University and assistant controller at Princeton University. Vance attended Purdue University and Michigan State for his undergraduate and graduate degrees. His community involvement includes serving on the boards of the Community Health Center's board and the Rockfall Foundation. He is the treasurer of the SCSU Foundation Board of Directors, chairman of its finance committee, and a member of the investment and audit committees.
Pieter van Vredenburch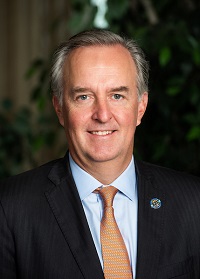 Pieter van Vredenburch has 30 years of experience in the financial-services industry. Prior to founding Market Alpha Advisors, van Vredenburch was the managing director and head of global markets treasury for the Americas at HSBC, as well as their representative on the Federal Reserve's alternative reference rates committee (ARRC). van Vredenburch, who graduated from Southern New Hampshire University, has extensive background in a wide range of asset classes and a deep knowledgebase in the technology and market structure of fixed-income, currency and commodity markets. During his career, Pieter held senior leadership positions with UBS, RBC and HSBC and at Fintech firms, such as Droit Financial Technologies and Quant Insight. He is chairman of the SCSU Foundation's investment committee and a member of the audit committee.    
Norby Williamson, '85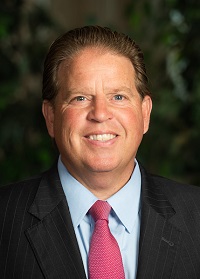 During his more than three decades of work at ESPN, Norby Williamson has been involved in multiple aspects of the content and business areas of the company — with stints in programming, production and news. He earned his undergraduate degree from Southern and is committed to furthering the university's mission and supporting student's achievements. In his current role as executive vice president, event and studio production, and executive editor, Williamson is responsible for co-managing ESPN's global event and studio production group and overseeing parts of a portfolio that encompasses ESPN's global event, studio and digital sport-specific content. Williamson's responsibilities include oversight of all of ESPN's Daily opinion, talk and news, and information studio shows, including SportsCenter, Get Up!, First Take, Outside the Lines and more. He also leads ESPN audio, the talent office, the stats and information group and multimedia-sponsorship integration. In addition, he oversees ESPN's baseball, combat sports, tennis, hockey, boxing and golf coverage — as well as gambling, fantasy, esports and all live-event coverage on ESPN +. Williamson's production work on select ESPN studio programs received a total of five awards, including sports Emmy awards for Sportscenter (1990) and NFL GameDay (1988) and three CableACE awards for SportsCenter (1990, 1991) and NFL GameDay (1989). He sits on the SCSU Foundation's governance and development committees.