Meet Southern's administrators, starting with our #TopOwl, Interim President Dwayne Smith.
Dwayne Smith
Interim President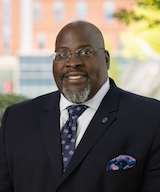 On June 1, 2023, Dr. Dwayne Smith assumed the role of interim president of Southern Connecticut State University, a public institution of over 8,800 students in New Haven, Connecticut.
Since 2020, Dr. Smith served as campus CEO of Housatonic Community College in Bridgeport, Connecticut, and before coming to Housatonic, he served as interim president of Harris-Stowe State University in St. Louis, Mo., following his successful 13 years as that institution's provost. Overall, he has enjoyed a 40-year career in higher education.
He has received numerous awards and honors for his service to the community, including being recognized as one of the Connecticut NAACP's 100 Most Influential Blacks in Connecticut in 2021.
He holds a bachelor's degree in psychology and a master's degree in educational administration from Truman State University. He earned a Ph.D. in educational leadership and policy analysis from the University of Missouri.
President's Cabinet Organizational Chart | Office of the President
---
Mark Rozewski
Executive Vice President for Finance and Administration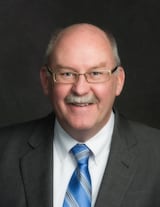 Mark Rozewski holds a broad and deep portfolio, including oversight of accounting and finance; facilities operations; campus security; and human resources. He has a record as a strong, experienced, and innovative fiscal planner.
Rozewski holds a master's degree in city and regional planning from Rutgers University and a B.A. in urban studies/planning from the same institution. He began his career in Connecticut as a research assistant at the Connecticut Housing Finance Authority in Hartford. He joined the university community on campus in February 2015.
Finance & Administration Organizational Chart
---
Robert Prezant
Provost and Vice President for Academic Affairs
Dr. Robert S. Prezant came to Southern in July 2017 and brings a proven record of success from more than 35 years of teaching, research and leadership in higher education. He was previously the dean of the College of Science and Mathematics at Montclair State University and professor in the Department of Biology, where he specializes in malacology – the scientific study of molluscs. His professional life has always been within public institutions: he previously served as chair of a 33-member Department of Biological Sciences at Indiana University of Pennsylvania, and as dean of the Division of Natural and Mathematical Sciences at Queens College (City University of New York).
He is a named University Professor at Indiana University of Pennsylvania, where he received the Outstanding Research Award. He holds a Ph.D. in marine biology from the University of Delaware, an M.S. in marine science from Northeastern University, and a B.A. in biology from Adelphi University.
Academic Affairs Organizational Chart | Academic Affairs
---
Tracy Tyree
Vice President for Student Affairs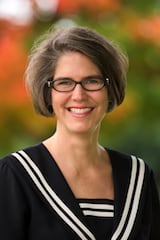 Tracy Tyree joined Southern in 2013 from her most recent position as associate vice president of student affairs at the University of South Florida (USF). USF is a public Research I institution within the State University System of Florida, with about 48,000 students on four campuses. She brings a track record of commitment to student success, effective senior administration, and innovation in student programming and support services.
Tyree strives to provide support to students through Student Affairs services and programs and to create the climate, culture, and opportunities for students to realize their best possible college experience, both inside and outside of the classroom.
Tyree earned her Ph.D. from the University of Maryland and her M.A. from Indiana University, both in college student personnel administration. She earned her B.S.B.A. in finance from the University of Florida.
Student Affairs Organizational Chart
---
Michael Kingan
Vice President for Institutional Advancement
Executive Director SCSU Foundation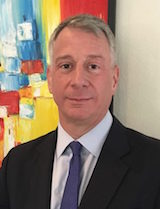 Michael Kingan was named Southern's vice president for institutional advancement in July 2018. He oversees Development, Integrated Communications & Marketing, and Alumni Relations and serves as executive director of the SCSU Foundation.
Kingan has served for more than 25 years in a number of diverse institutions, including the Universities of Michigan, Washington, Iowa and New Mexico. He was the first Chief Advancement Officer at the Singapore American School, one of the world's premier international schools, with an enrollment exceeding 4,000 students in grades pre-kindergarten through 12. Most recently, Kingan was the vice president for development and alumni relations at the University of Texas at Arlington, a Carnegie Research-1 institution that ranks among the top five most diverse student populations of all comprehensive public universities in the nation.
He has prepared and successfully launched comprehensive fundraising campaigns throughout his career and has expertise in identifying fundraising priorities, collaborating with university leadership, faculty, staff, alumni, and volunteers and facilitating gift engagements that result in substantial growth in institutional support.
Kingan earned his undergraduate degree in political science from Austin College in Sherman and his Master of Public Affairs degree from the Lyndon B. Johnson School of Public Affairs at the University of Texas at Austin. He served as an instructor in the Overseas Service Corps of the YMCA in Keelung, Taiwan, before embarking on his career in philanthropy and advancement.
Institutional Advancement Organizational Chart
---
Dennis Reiman
Vice President, Technology and Chief Information Officer (CIO)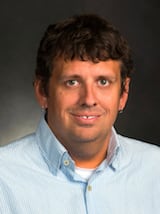 Prior to joining Southern as the Associate CIO, he was the Associate Vice President, Information Technology, Associate CIO, and Chief Technology Officer (CTO) for Florida State College at Jacksonville, one of the largest and most comprehensive colleges in the United States. He has over 20 years of technology support and management experience in higher education organizations in California, Florida, and Connecticut.
Dennis' responsibilities have included the design and management of ERP, Enterprise Portal Systems, Mobility, Data Management, Systems Integration, strategic technology planning, and architecture. His background includes network/server administration, systems programming, security, and application systems design and development.
Dennis received his BS Degree in Information Sciences from Florida State University and completed his MA in Instructional Systems at the University of Central Florida. In 2010, Dennis was honored as one of Computerworld's Premier 100 IT Leaders.
Information Technology Organizational Chart
---
Diane M. Ariza
Vice President for Diversity, Equity, and Inclusion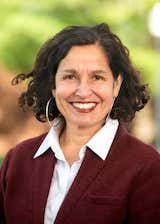 Diane Ariza joined Southern in July 2020, bringing more than two decades' experience of administrative leadership in social justice and a background of teaching and research in ethnic studies.
Having worked at several large- and medium-sized institutions, Ariza has in-depth knowledge of both academic and student affairs. She has worked with senior officers on campus-wide strategic plans focused on increasing and retaining the number of underrepresented students, faculty and staff through programming, mentorship, and the development of institutional policies.
Most recently, Ariza served as Vice President for Community and Belonging at Nazareth College in Rochester, N.Y., and Chief Diversity Officer at Quinnipiac University. As an administrator and strategist at both institutions, she has worked with senior leadership teams to promote greater access and inclusion through systematic and structural change, ensuring that all students, faculty, and staff reach their fullest potential.
Ariza holds a Doctor of Philosophy degree in Sociology from Western Michigan University (WMU) with a concentration in ethnic and race relations, as well as a Master of Arts degree in Anthropology from WMU. Her bachelor's degree is in history and Spanish from Stetson University in Florida.
Diversity, Equity, and Inclusion Organizational Chart
---
Julie Edstrom
Vice President for Enrollment Management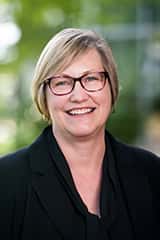 Julie Edstrom joined Southern in July 2019, bringing over 25 years of experience in higher education enrollment management, marketing, and student services. Edstrom is a leader and strategist with deep experience in areas including recruitment and enrollment planning, admissions, student financial services, marketing, retention, institutional research, adult and graduate program development, as well as cabinet- and board-level visioning and planning. She brings a successful record of progressive responsibility, process improvements, and staff development. She comes to Southern from University of Providence in Great Falls, Mont., where she was vice president of enrollment management. Previously, she served in various capacities at Augsburg University in Minneapolis, Minn., most recently as vice president of enrollment management.
Edstrom received her Bachelor of Arts degree in international relations and her Master of Arts degree in leadership at Augsburg University.