Computer science is a fundamental study for many industries and for those aspiring to succeed in those industries. It provides the knowledge necessary for web and software development, database design and mining, and network and technical support administration.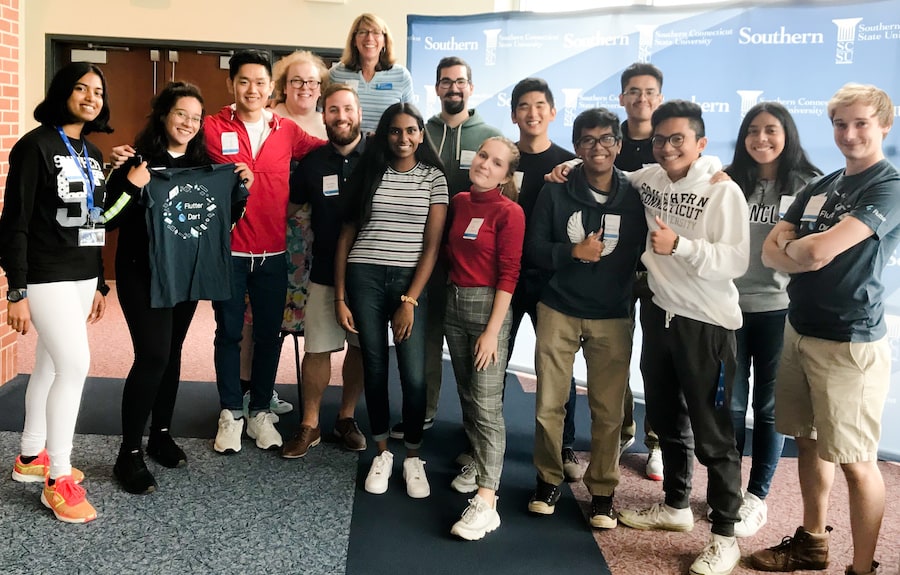 Preparing Students for the Workforce
The Computer Science Department has strong ties with local businesses as well as academic institutions locally and abroad. From the Greater New Haven area, employees of local tech companies regularly visit campus as guest speakers, technical advisory council members, and/or technology employment recruiters. A transatlantic alliance with the Computer Science Department at Liverpool John Moores University (LJMU), located in the UK, was established with streamed research seminars between LJMU and SCSU.
Computer Science for the 21st Century
Two new graduate courses address issues for the 21st-century computing professional: Ethical Hacking and Penetration Testing and Network Security. The Computer Science Department is also in the early planning stages of a Fab Lab (fabrication laboratory), a small-scale workshop offering (personal) digital fabrication. By its very nature, it will also allow for interdisciplinary outreach across the campus and the Connecticut State Colleges & Universities (CSCU) system.
Our Facilities
Students have access to over 20 computer labs available throughout the campus including two departmental facilities: a Linux lab and a Networking and Cybersecurity Laboratory that can be used for coursework and research. Students can also access our High-Performance Computing Cluster that consists of 8 nodes with 192 cores and 512GB of ram which is physically on campus. We also have a Mobile Development Lab, with an assortment of Android and iOS devices that students can use for app development and research. Lastly, our Cloud Development Lab, which is still under construction, will be our center cloud application development as well as cloud infrastructure management.