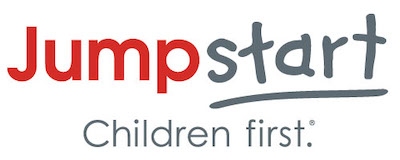 Jumpstart is an early childhood education organization working toward the day every child in America enters kindergarten prepared to succeed. We provide language, literacy, and social-emotional programming for preschool children from under-resourced communities and promote quality early learning for all children. Since 1993, the national Jumpstart network has trained over 45,000 college students and community volunteers to transform the lives of over 100,000 preschool children across the country. For more information and to apply, visit the Jumpstart national website at www.jstart.org/apply.
Jumpstart at Southern

Jumpstart's site at Southern Connecticut State University is housed in the College of Education in the Department of Curriculum and Learning. Jumpstart Corps Members are trained by the Site Manager to volunteer in local preschools in the surrounding community. Corps Members work in teams with other SCSU students to engage with preschool children through many activities such as reading, singing, and playing games. Corps Members who complete 300 hours of service throughout the year are eligible to earn a Segal AmeriCorps Education Award of $1,300 to use towards tuition and/or federal loans. Jumpstart is a Federal Work Study opportunity, but students are not required to have work study to be Corps Members.
In order to serve as a Corps Member with Jumpstart, applicants must be:
Current SCSU students (part or full time)
Available two days per week during one of the offered session times
Able and willing to serve approximately 12 hours per week in local early childhood centers and available for both the fall and spring semesters
Able and willing to complete 300 hours of service during the academic year to receive the Segal AmeriCorps Education Award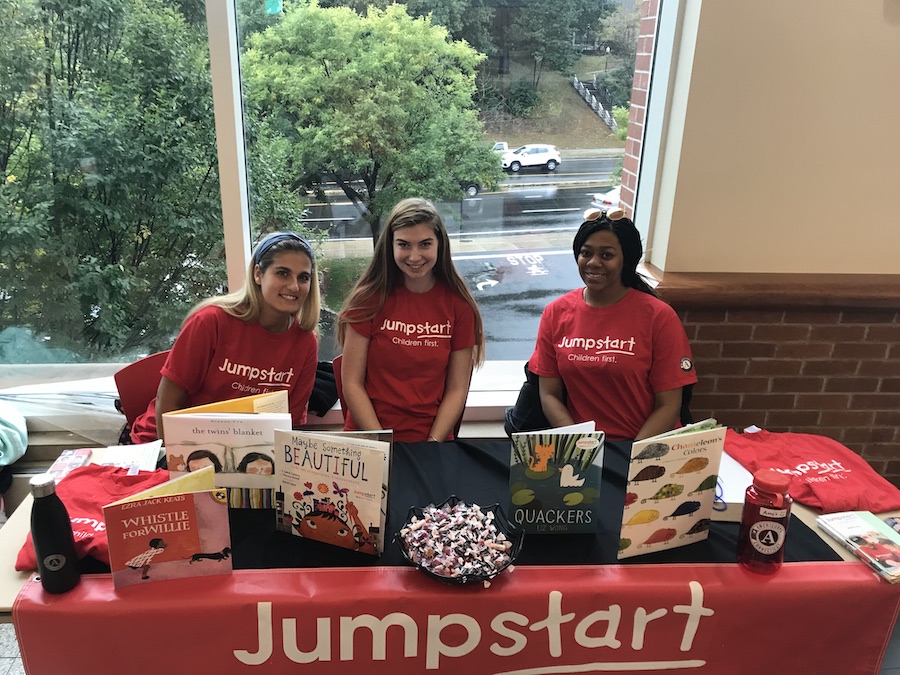 Benefits of Joining Jumpstart
Work with preschool children in the local community on reading, writing, and social-emotional skills
Earn Federal Work Study if eligible
No prior experience with children necessary
All majors and academic backgrounds welcome
Receive professional training in early education
Serve 10-12 hours per week with a team of your peers
Receive a Segal AmeriCorps Education Award following your service
Join a diverse service network, including over 20,000 alumni
Priority class registration for freshman and sophomore students
Session Blocks
Interested applicants must be available during one session time two times per week for the entire academic year. Our sessions take place during the following times:
Mondays & Wednesdays 9am-12pm
Mondays & Wednesdays 2:30pm-5:30pm
Tuesdays & Thursdays 9am-12pm
Tuesdays & Thursdays 2:30pm-5:30pm
Contact Information
Blake Brandes, Site Manager
Email: blake.brandes@jstart.org
Phone: (203) 392-5549
 
Office Address:
501 Crescent St
Jennings 126
New Haven, CT 06515