Southern is home to the only full-residence Master of Fine Arts Program in the state of Connecticut. We also offer a B.A. in English with a concentration in creative writing and the opportunity to culminate one's studies with a creative thesis. Our programs are student-centered with easy access to professors, and our creative-writing faculty is a group of four writers with a combined teaching experience of well over 100 years. These professors aim to help each student develop and hone his or her personal vision and craft.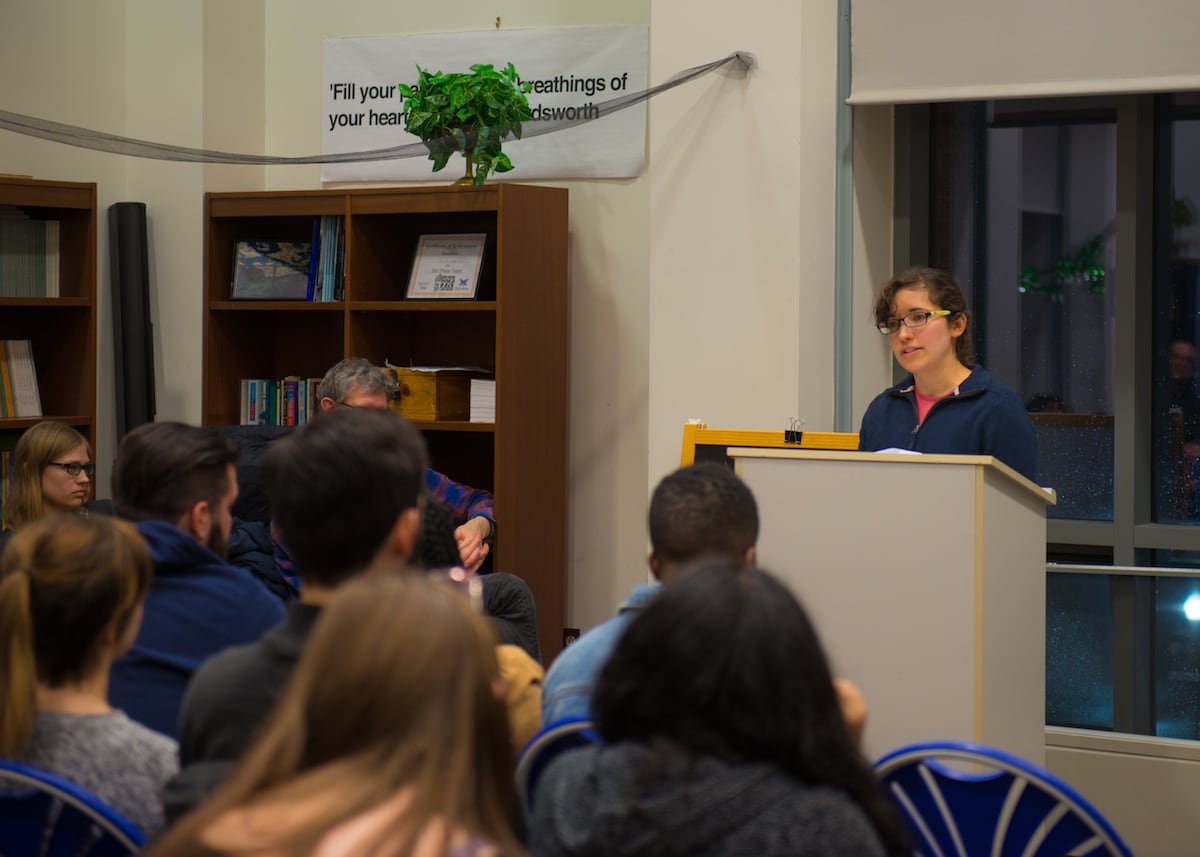 We also pride ourselves on a sense of community that is fostered by students' working together, not only in the classroom, but on the undergraduate literary and arts publication, Folio, and on the graduate literary publication, Noctua Review.
In addition to these activities, the Creative Writing Program offers an exciting visiting writers and editors series, which brings to campus a number of nationally recognized fiction writers, poets, and nonfiction writers. Students and the public not only have the opportunity to hear these working writers read from their work, but an opportunity to speak with the writers. There are also ample opportunities for students to publicly read their own work, such as the monthly Folio readings, the annual Noctua Review reading, and the readings for the winners of Southern's fiction and poetry contests.
Our students are an unusually diverse group, some of whom have returned to school to study writing after establishing careers in other fields or desiring a university that offers more access to professors. Our students also have a solid record of publications and awards.
Southern's tuition is markedly lower than that of comparable private universities, and non-teaching Graduate Assistantships are offered each year to two incoming M.F.A. students on a competitive basis. Furthermore, our undergraduates have a solid record of going on to prestigious M.F.A. programs, including those at Iowa, Montana, Penn State, Emerson, University of Massachusetts, Bowling Green, Sarah Lawrence, and University of Arizona.