From Chaucer to graphic novels, from the English Renaissance to the Harlem Renaissance, from creative writing to professional writing: the English Department offers a thriving, diverse undergraduate and graduate program for students interested in careers in teaching, law, publishing, the arts, and more.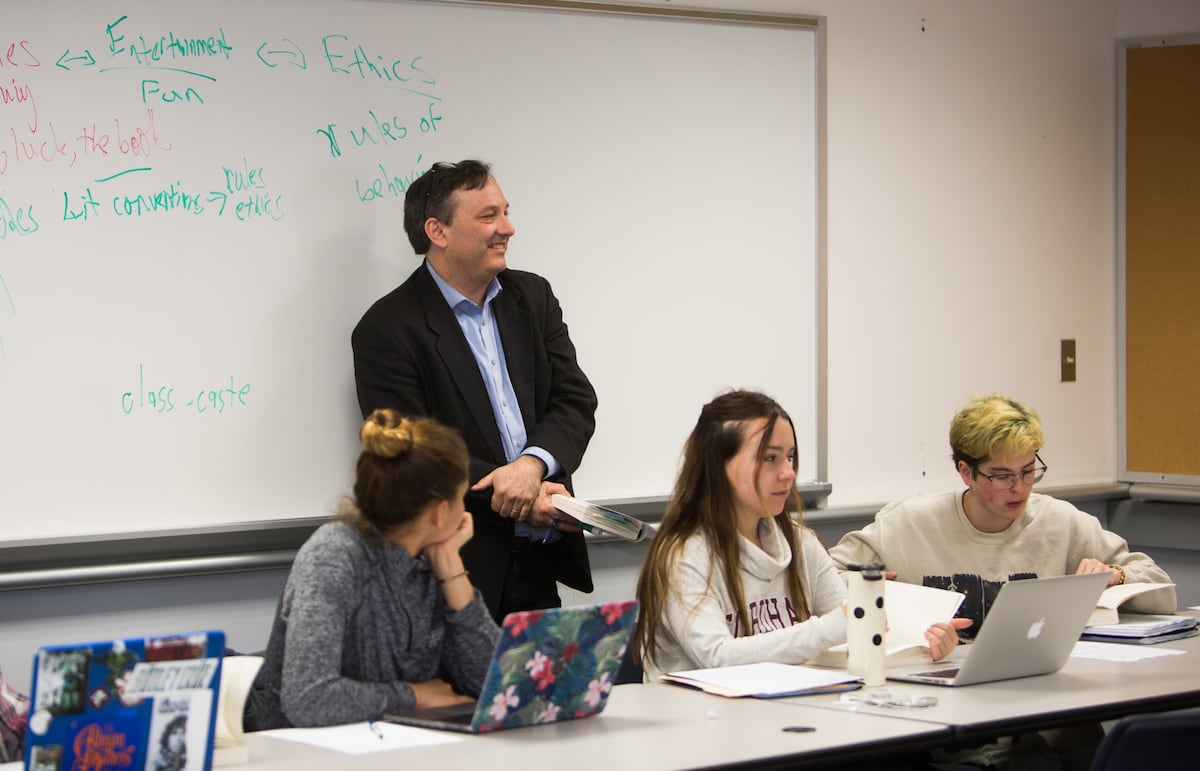 Why Study English?
At Southern, the core of the English Department is the study of literature and writing, that creative use of language to engage with every aspect of human experience. As the scholar M.H. Abrams put it, literature "expands you in every way. It illuminates what you're doing. It shows you possibilities you haven't thought of. It enables you to live the lives of other people than yourself. It broadens you, it makes you more human. It makes life enjoyable." We agree.
Are you an undergraduate looking to major or minor in English, or to teach at the middle- and high-school level (Grades 7-12)? Your English courses will introduce you to a broad array of literary periods, genres, authors, and topics while exploring the relationship between literature and history, in all its dimensions. You'll practice a variety of critical methods and learn to communicate your insights effectively as a writer. And you'll have the chance to specialize your B.A. or B.S. degree in a specific area of English studies, such as Literature, Professional Writing, Creative Writing, or Secondary English Education. 
If you are a prospective graduate student looking for an English Masters degree (M.A., M.S.) or an M.F.A. in creative writing, you'll find a graduate program with intellectual depth, diversity, and community. Here, you'll study Shakespeare's contemporaries alongside YA literature, or take a seminar on Thomas Pynchon while specializing in contemporary African American literature. You'll share evening classes with area teachers and novelists. And you'll have hands-on opportunities to establish your career through our Graduate Teaching Assistantships, annual symposia, and creative and professional connections in the New Haven community.
No matter your area of interest, as an English student at Southern, you'll be taught by faculty members invested in the model of the teacher-scholar. Our faculty are active researchers and published authors, and we bring to the classroom a freshness born of the same processes of reading, thinking, discussion, and writing in which we immerse our students.
Careers in English
In the Salary Race, Engineers Sprint but English Majors Endure
The New York Times
Over Time, Humanities Grads Close the Pay Gap With Professional Peers
The Chronicle of Higher Education