Financial decision making is at the heart of any corporate organization, bank or financial services company. You will learn about the key aspects of financial decision making through a wide variety of courses focused on topics such as; Corporate Finance, Investments, Banking and Investor Behavior, to name a few. You also have the opportunity to get hands-on money management experience through our student-managed investment fund. Our faculty are exceptionally qualified, well-published in their respective areas and they strive to provide you with the highest quality education by bringing their scholarly achievements and industry successes into the classroom. We offer daytime and evening classes so that our class schedule may be wrapped around your work schedule.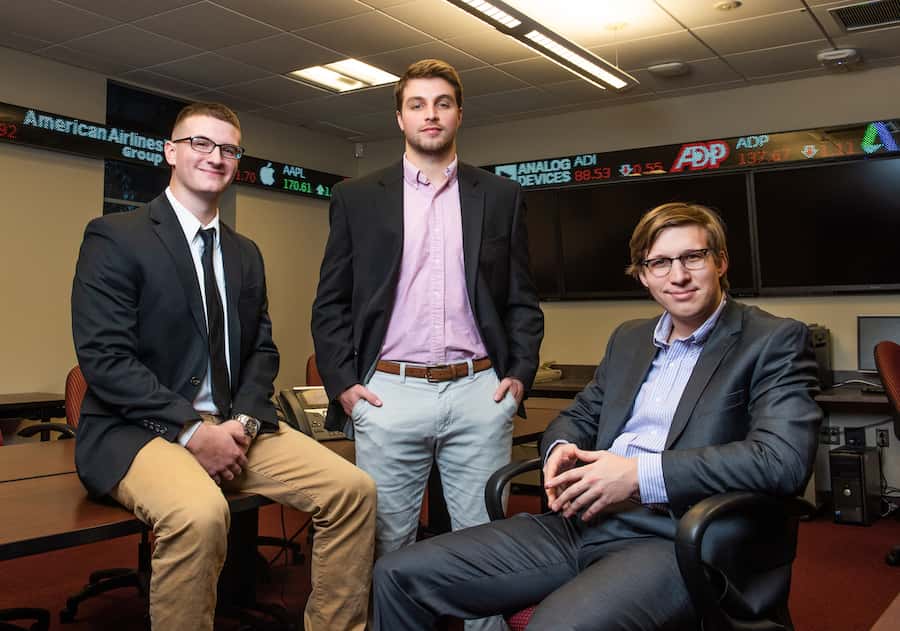 Why Study Finance?
According to the U.S. Bureau of Labor Statistics, a finance degree is among the highest-paying and most marketable degrees in business. Our finance concentration includes courses that capture all areas within the finance discipline and prepares you for successful careers in corporations, banking, non-financial and financial services, insurance and healthcare. The solid foundation that our coursework provides, also motivates some of our students to pursue graduate education as well. Our rigorous and well-designed curriculum provides you with both theoretical and practical knowledge on areas such as; Corporate Finance, Banking, Investments and Investor Behavior. The details of some of our key courses are as provided below:
Corporate Finance focuses on financing and investment decisions in firms, as well as issues concerning corporate governance.
Investments focuses on financial instruments such as stocks, bonds, options, futures and management of asset portfolios. This knowledge may then be applied in gaining hands-on money management experience through our student-managed investment fund course.
Behavioral Finance helps in building a solid foundation on investor behavior.
International Finance helps in developing a practical and theoretical understanding of foreign currencies, exchange rates, arbitrage conditions as well as currency risk management in multinational corporations.
Risk Management explores aspects such as management of risk in financial institutions.
Real Estate Finance explores real estate contracts, financing, appraisals and mortgages.
The Student Investment Fund
The student-managed investment fund was started with seed capital from the Alumni Association of Southern Connecticut State University. The Student Investment Fund is part of the school's endowment portfolio.  The holdings are selected by students in the Practicum in Investments class using fundamental valuation techniques.  Each student is required to present a detailed free cash flow valuation analysis on one company each semester.  The class also involves building a dividend discount model, getting familiar with company financial releases, and learning about screening, portfolio construction, and performance attribution techniques.  The fund provides motivated Finance majors with a means to gain hands-on money   management experience.
The Finance Minor
Non-business and non-finance majors have the option to do a minor in finance as well.