The Interdisciplinary Studies program allows you to combine disciplines/areas of study in ways to help you achieve personal and professional learning goals by developing advanced knowledge and skills in two or three disciplines. This flexible program allows you to "design your own degree program" by using coursework from multiple disciplines.
This flexible program is also ideal for transfer students and students returning to college who have completed coursework in the past, but whose credits might not be applicable to traditional bachelor's or associate degrees.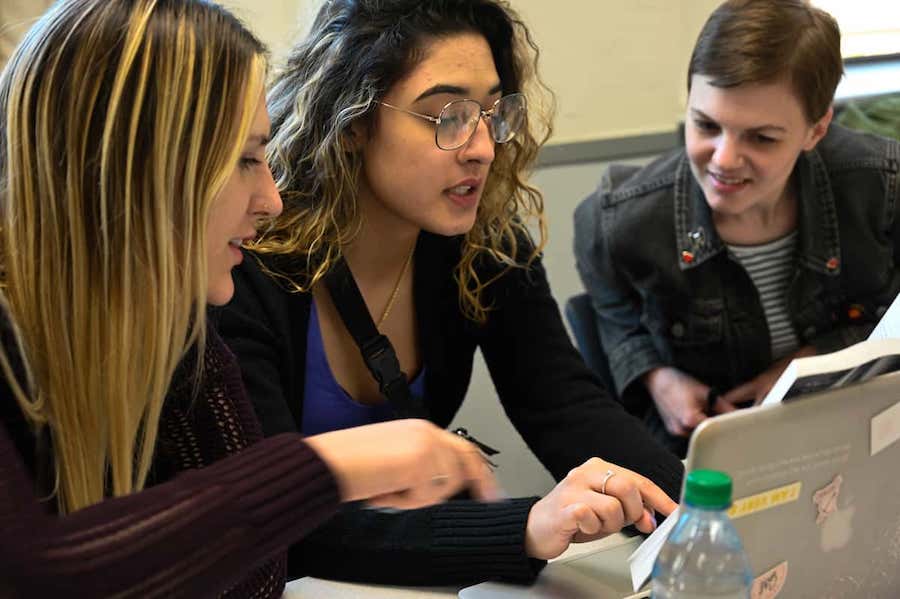 Who Should Consider the Interdisciplinary Studies Program?
So who should consider Interdisciplinary Studies? You should! Consider interdisciplinary studies if:
You have an interest in several disciplines or academic areas. With the Interdisciplinary Studies program, you can create and design your own program by integrating multiple academic areas into a single and unique degree program, custom to you.
You have a career aspiration that we don't offer a degree in. The Interdisciplinary Studies degree option enables you to construct a unique degree program that will prepare you for a career in a specific field, or multiple career paths, through a unique blend of academic disciplines and skill areas.
You want to change academic programs. If you've already invested time and hard work in another major but are looking for a change, the Interdisciplinary Studies program could allow you the opportunity to utilize the credits you've already earned and continue to pursue a different academic interest.
You are a transfer student. As a transfer student, the Interdisciplinary Studies program often can provide a more direct pathway to graduating. Similar to those students changing academic programs, for you as a transfer student the IDS program may allow you to better utilize the credits you're already earned.
The Interdisciplinary Studies degree program is for you if you're looking to design an academic program that fits your academic experience, future career aspirations and helps you achieve your goal of graduating from Southern.
Graduate with a degree as unique as you are!