There are a variety of performing groups at Southern.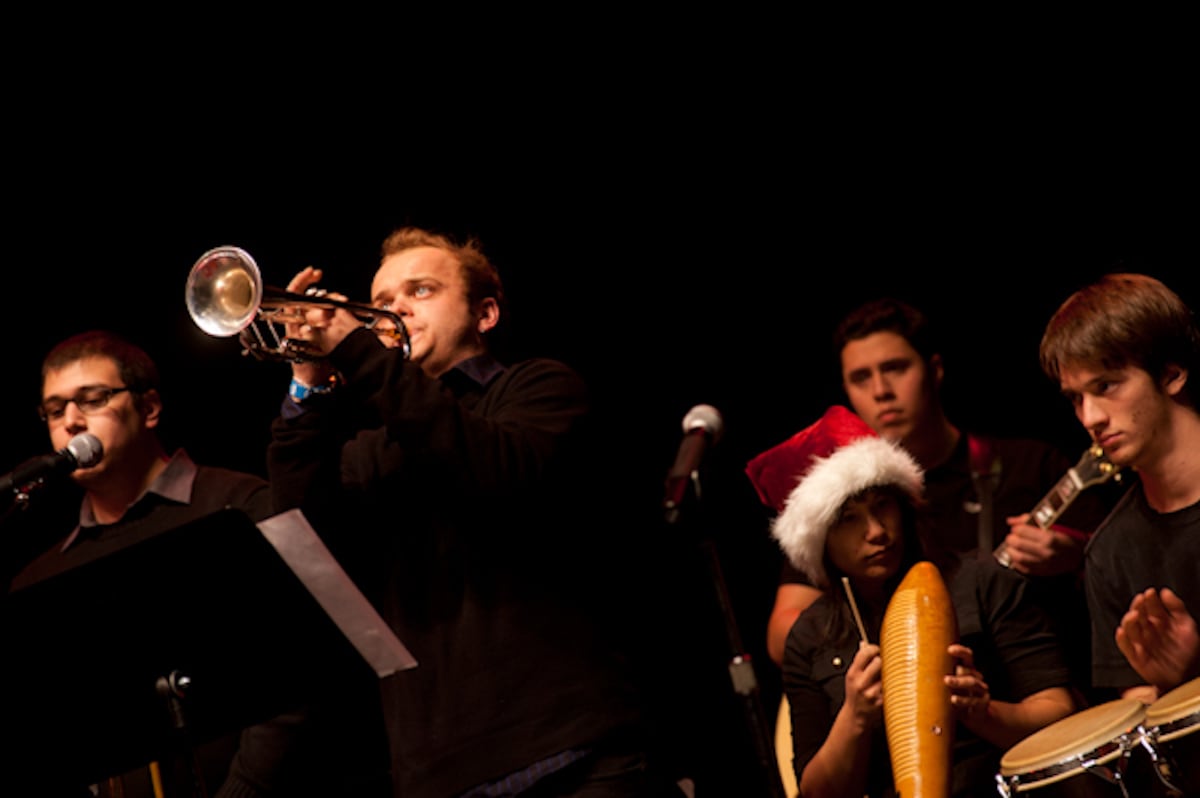 University Choir
Music of all periods and styles is studied and performed by this group of mixed voices. The choir represents the university in concerts and at festivals. Membership is by audition.
University Band
Concert performances of high quality music ranging from show tunes to symphonic repertoire.
Chamber Singers
A small ensemble of mixed voices that performs repertoire of various musical and cultural styles, including acappella music. Membership is by audition.
Percussion Ensemble
Percussion Ensemble is a small ensemble that performs classical and contemporary works for mixed percussion.
String Ensemble
String Ensemble is a small, chamber ensemble open to selected string instrumentalists upon successful audition.
Jazz Standards Ensemble
The Jazz Standards Ensemble is a small group of highly-skilled students dedicated to preparing and performing standards of the jazz combo repertory. Open to all students upon successful audition.
Latin Jazz Ensemble
The Latin Jazz Ensemble is a group of instrumentalists dedicated to the interpretation and performance of Latin music. Open to all students upon successful audition.
Blues Ensemble
The Blues Ensemble is a dynamic, high-energy ensemble that prepares traditional and contemporary blues charts. Open to all students upon successful audition.
Drumline
The Drumline is a collaboration between the Music Department, SCSU Athletic Department, and New Haven Public Schools. The group performs at selected SCSU home football games, primarily during halftime.