Innovation: Developing Skilled And Knowledgeable Future Entrepreneurial Leaders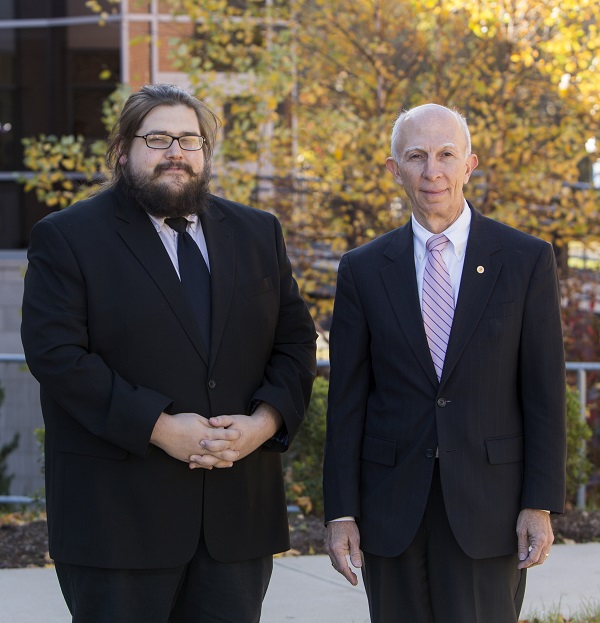 The business environment is constantly changing. New technology, globalization, and sustainability advancements have a significant impact on the world economy. In an effort to ensure that our students are prepared to be leaders in their field of choice, faculty at the School of Business are adapting curriculum, research, and experiential learning to these ever-evolving and changing trends and needs of employers locally, regionally, and beyond.
Budding entrepreneurs at Southern have gotten a taste of what it's like to start a small business in the real world, thanks to their participation in a statewide, interdisciplinary course offered called "New Venture Challenge."
Southern joined with about 100 students from colleges and universities throughout Connecticut to form teams that worked on putting together hypothetical businesses centered on student products and services. It marked Southern's first participation in the course, which culminated in "Launch Weekend," where their research and preliminary work were put to the test, and ultimately
teams made their pitch to judges and investors.
The Challenge was made up of about 20 teams of five to six students each, with each team including students from several of the schools. The teams discussed various aspects of putting a business together, including branding, logo and website design, minimum viable product requirements, domain and trademark search, and online research for selecting a company name.
Southern alumni Richard C. Meisenheimer, '76, an area businessman and a member of hte Business Advisory Council for the SCSU School of Business, provided financial support for Southern students, allowing them to work with entrepreneurs in a mentoring capacity during the Challenge.
"Our family has a firm belief in supporting and nurturing students who have demonstrated entrepreneurial spirit. We felt that this was an excellent opportunity and invaluable experience for students in the business school. In addition, six members of our family are graduates of Southern and, as such, we have a commitment to the institution."
Richard C. Meisenheimer, '76
President, Spectrum Associates