You are invited to be a part of the journey of change going on at Southern's School of Business. Business education at Southern continues to be a vital engine of change for a diverse group of students entering our local and regional workforce.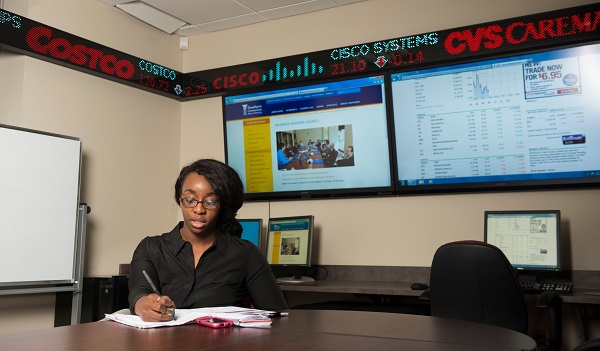 As you consider ways to participate, please know that your involvement will have a profound and positive impact. Together, our efforts will create a lasting legacy of Change for Good.
Let's Go Further. Together.

Your Support At Any Level Makes A Big Impact.
For Southern's School of Business to continue making change for good a reality, and to reduce student's financial challenges, we must develop mutually beneficial relationships with alumni, business leaders, and friends.
There are several paths to supporting the School of Business:
Many choose to honor their own education experience and support the next generation by establishing student scholarships.

Others choose to make a dynamic contribution to our program by sponsoring a special project or initiative.

Still, others are exploring the lasting legacy afforded through named physical space.
All of these options are critical pathways to stand in solidarity with the faculty, staff, and students who are working everyday to change lives for good.
We look forward to discussing ways to customize a giving opportunity specific to your experience and interest. for more information about Southern's School of Business, please contact Judite Vamvakides at (203) 392-5314 or vamvakidesj1@southernct.edu.