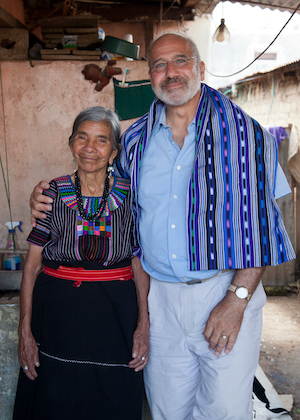 The Latin American and Caribbean Studies minor can support students' academic and professional goals in many fields by developing an important dimension of cultural awareness.  A LACS minor contributes uniquely to career readiness.
Employers are looking for future employees who can demonstrate the ability to think critically, communicate effectively, ensure equity and inclusion, and display professionalism. The Latin American and Caribbean Studies minor can provide students with these highly valued skills needed to engage effectively and equitably with people from different cultures and backgrounds.  Additionally, the minor provides students with a chance to consider ways to identify and address hierarchies of privilege that unfavorably affect members of historically marginalized communities. 
For students interested in a health and human service field or education, who are interested in working with ethnically diverse families and communities the minor can provide them with the cultural, social, historic, and political knowledge needed to better address the needs of future patients, students, and clients. 
Additionally, this interdisciplinary program can lead students to graduate programs in Latin American and Caribbean Studies, or to programs in Anthropology, Economics, History, Literature, and Political Science, for students interested in developing a regional expertise through one of these fields. 
Interested in seeing how a minor in Latin American and Caribbean Studies can help your specific career goals? Please consider reaching out to  Director of LACS, Dr. Carmen Coury (couryc1@southernct.edu) or speaking with your current academic advisor about the LACS minor.