Southern Connecticut State University provides exemplary graduate and undergraduate education in the liberal arts and professional disciplines.  As an intentionally diverse and comprehensive university, Southern is committed to academic excellence, access, social justice, and service for the public good.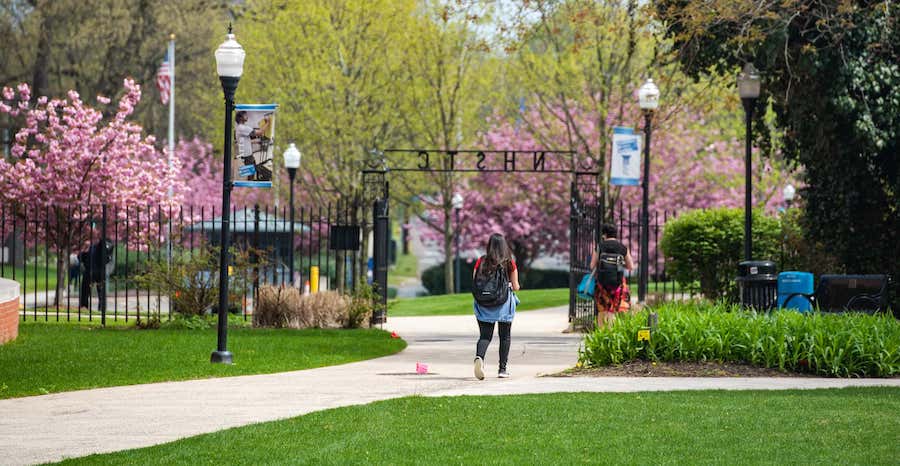 We Are a National Scholarship Partner College

We are proud to be a Partner College of TheDream.US, the nation's largest college access and success program for undocumented immigrant students.
As a Partner College, undocumented students who entered the United States before the age of 16 and before November 1, 2017, and have continuously lived in the U.S. since then or have DACA or TPS, are able to attend Southern using the scholarship funds provided by TheDream.US. 
Additional guidance can be found on TheDream.US website. Awardees for the 2023-24 academic year will be announced in April. 
Apply to Southern
We encourage all academically accomplished students to apply for admission regardless of their citizenship status. This includes students who may have recently learned of their status during the college admission process. At Southern, we take a holistic approach when reviewing applications, meaning we consider ALL the materials in an application file. We review a student's high school transcript very closely, along with the types of courses taken and grades earned. We consider standardized test scores, letters of recommendation and the admission essay. We do not take into consideration an applicant's citizenship or immigration status.
Please note that The Family Educational Rights and Privacy Act (FERPA) protects the privacy of student education records. This means that information you provide to us to process is private and protected under the law.
Faculty and Administrative Faculty Statements of Support
Faculty Senate Resolution S-2018-10
Administrative Faculty Senate Resolution AFS-2018-1
Announcements
The Supreme Court decided that the Trump administration cannot proceed with its plan to end DACA. While this is an important victory for immigrant youth, we acknowledge that is only a temporary reprieve.
The Dreamers Action Alliance at Southern will continue to fight for students, families, friends, colleagues and communities for a permanent solution because #HomeIsHere
Institutional Aid Application
Students applying for institutional aid can submit the institutional aid application and supporting documentation via email to financialaid@southernct.edu. Additionally, you will be required to mail or bring in the notarized application once the offices are reopened to the public.
In order to be considered for institutional financial aid, undocumented students must meet these additional eligibility requirements:
Must be classified as an in-state student for tuition purposes;
Must be accepted into a degree or eligible certificate program;
Must maintain satisfactory academic progress;
Must be registered for a minimum of half-time status (undergraduate students = 6 credits or more, graduate students = 4.5 credits or more)
For more information, visit the Financial Aid page.
Connecticut and CSCU Support for Dreamers