The Accounting Department prepares students in small classroom settings by highly qualified faculty with advanced degrees, published research, and real-life accounting experience. We offer both day and evening classes to accommodate traditional students as well as students who work full time.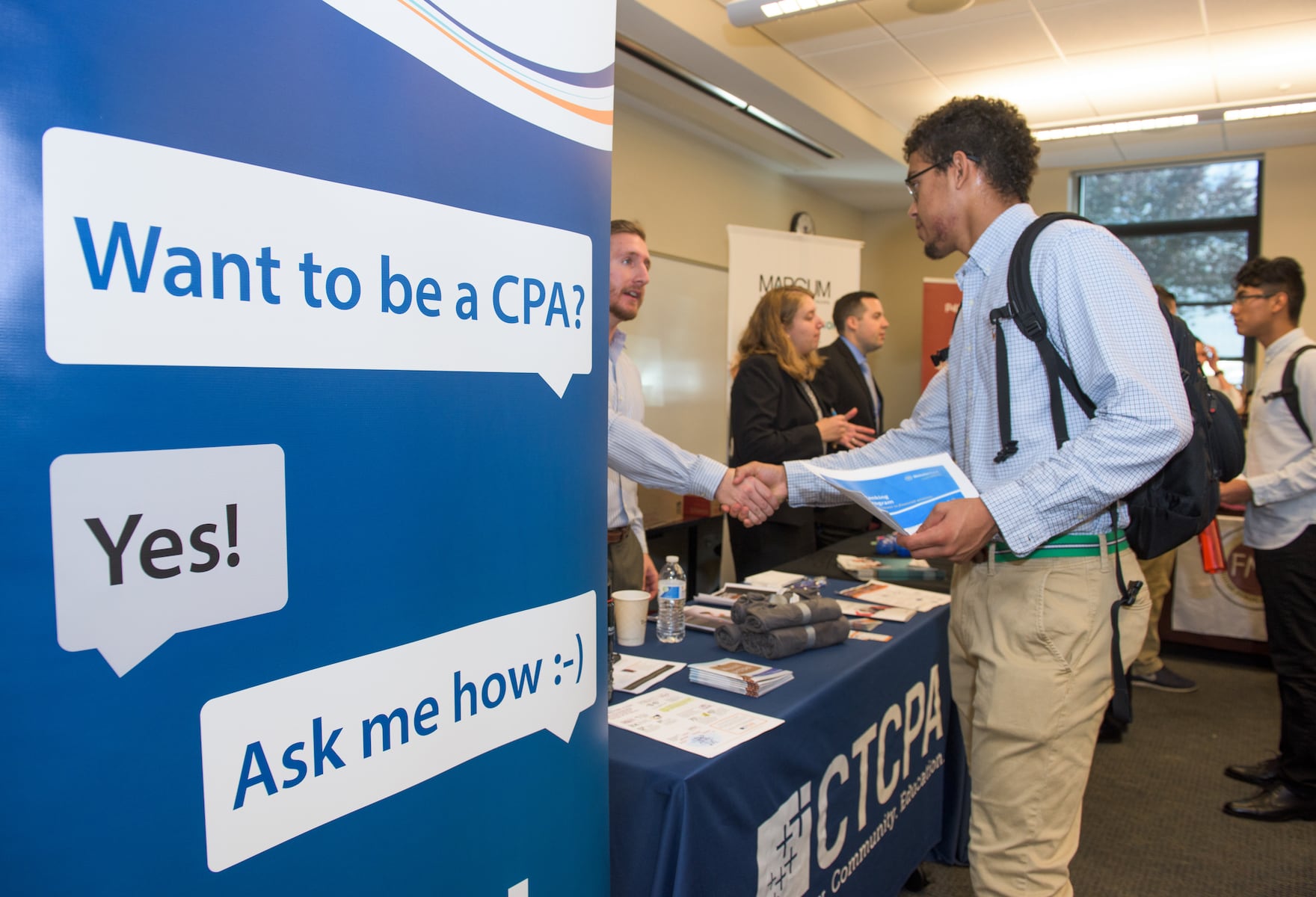 In our department, you'll find accounting internship opportunities and unique accounting electives such as Fraud and Forensic Accounting and Not-for-profit and Governmental Accounting. We encourage you to participate in our Accounting Society to gain valuable career advice by networking with an interesting array of accounting professionals. When you graduate from Southern with the concentration in Accounting, you're qualified to sit for the CPA exam in Connecticut. 
Our program is distinct in offering a course dedicated to International Accounting as well as the opportunity for students to participate in an annual international accounting conference hosted in various European countries, attended by students from leading universities throughout Europe.     
Accounting Concentration
The accounting concentration is designed to prepare you for a career as a professional accountant. This specialization stresses both entry-level knowledge and the ability to make informed professional judgments, which together constitute the foundation for a successful career. The preparation is suitable for careers in public practice, industry, finance, government, and non-profit organizations. The concentration also allows you to design a curriculum that prepares you for professional certification examinations and for graduate study.
For Non-Business Majors
If you're not a business major, you can still minor in accounting or take the concentration in accounting for non-accounting business majors.