Center Team
Fred R. Volkmar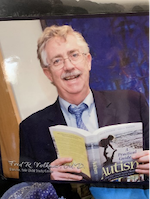 Fred R. Volkmar, M.D. is the Goodwin Endowed chair of Special Education (part time) at Southern and also (part time) the Irving B. Harris Professor of Child Psychiatry, Pediatrics, and Psychology at the Yale University Child Study Center.  He has served as Director (chair) of the Child Study Center as well as Chief of Child Psychiatry at Yale-New Haven Hospital, New Haven, CT.  A graduate of the University of Illinois where he received an undergraduate degree in psychology in 1972 and of Stanford University where he received his MD and a master's degree in psychology in 1976.  Dr. Volkmar was the primary author of the American Psychiatric Association's DSM-IV autism and pervasive developmental disorders section.  He is the author of several hundred scientific papers and chapters as well as a number of books including Asperger's Syndrome (Guilford Press), Health Care for Children on the Autism Spectrum (Woodbine Publishing), the Handbook of Autism (Wiley Publishing) and the 3rd edition of Autism and Pervasive Developmental Disorders (Cambridge University press) published this year.  He has served for a number of years as the Editor of the Journal of Autism and Developmental Disorders and the Encyclopedia of Autism.  He has been an Associate Editor of the Journal of Autism and Developmental Disabilities, the Journal of Child Psychology and Psychiatry, and the American Journal of Psychiatry and now serves as Editor of the Journal of Autism and Developmental Disabilities.   He has served as co-chairperson of the autism/intellectual disabilities committee of the American Academy of Child and Adolescent Psychiatry.   In addition to having directed the internationally known autism clinic he also served as director of autism research at Yale before becoming chairperson of the Department.  Dr. Volkmar has been the principal investigator of three program project grants including a CPEA (Collaborative Program of Excellent in Autism) grant from the National Institute of Child Health and Human Development and a STAART (Studies to Advance Autism Research and Treatment) Autism Center Grant from the National Institute of Mental Health.  He is the author of several hundred publications. 
Kari Sassu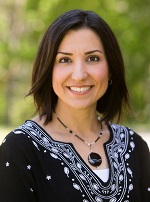 Kari Sassu, Ph.D., NCSP, is the Director of Strategic Initiatives for the Center of Excellence on Autism Spectrum Disorders and a Professor in the Counseling and School Psychology department at SCSU.  She has worked with individuals with ASDs in public schools and private settings, conducting assessments, developing individualized plans, and providing supports that capitalize on individual strengths. Her professional experience includes service as a public-school psychology practitioner, coordinating the implementation of system-wide Positive Behavioral Supports across multiple school districts, and conducting neuropsychological evaluations of children and young adults within a practice of clinical psychologists. She is a licensed psychologist, a Nationally Certified School Psychologist (NCSP), and holds certifications as both a school psychologist and a school administrator in the state of Connecticut. Dr. Sassu is the mother of three children, one of whom has an ASD.
Meghan Brahm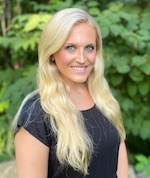 Dr. Meghan Brahm, BCBA, is an Assistant Professor at Southern Connecticut State University in the Department of Special Education, teaching in the Autism Spectrum Disorders and Applied Behavior Analysis concentrations, and is a Research Scientist in Center of Excellence on ASD.  Dr. Brahm completed her Ph.D. at the National University of Ireland, Galway in Psychology and ABA in 2018.  Her doctoral work focused on epidemiological studies of ASD, including the evaluation of weight-related maternal risk factors for the development of ASD in offspring and the application of ABA to manage disordered eating, pre-pregnancy. Dr. Brahm received her Master's degree in 2012 from The University of Saint Joseph in West Hartford, Connecticut in special education, ASD, and ABA after completing her Bachelors in 2009 at Eastern Connecticut State University in Psychology, focusing on the psychology of childhood and adolescence and ABA. Dr. Brahm is a Board Certified Behavior Analyst who has worked both domestically and internationally as a practitioner and consultant across a multitude of settings, supervising evidence-based interventions to support individuals with ASD and developmental disabilities of varying ages. At current, Dr. Brahm's work focuses on researching and delivering effective training services to school-based personnel, families, and community service providers to increase the integrity with which evidence-based practices are used to support individuals with ASD.
Mark Groskreutz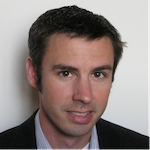 Mark Groskreutz, Ph.D., an Associate Professor, is a Board Certified Behavior Analyst (BCBA-D) who has worked with individuals with ASDs from young children to elderly populations in public and private school settings, their homes, and vocational and community settings.  Dr. Groskreutz is focused on helping individuals increase their happiness and independence.  His experience has focused primarily on designing individualized social and educational curricula, interventions for challenging behavior, classroom specific and district wide professional development programs, and research studies based on the principles of Applied Behavior Analysis (ABA).  Dr. Groskreutz is also the coordinator of Southern's graduate programs in ABA.
Deborah Puglia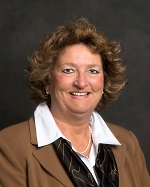 Deborah Puglia is a University Assistant for the Center of Excellence on Autism Spectrum Disorders.  She joined the Center team after retiring from a thirty-six-year career as a Special Education teacher and administrator in the Connecticut Public School System.  Throughout her career, Deborah was active in the Connecticut State Department of Education's BEST and TEAM initiatives as a mentor trainer, assessor, portfolio scorer and module scorer.  She has developed and facilitated many professional development trainings for educators, parents, paraprofessionals and community organizations.  Ms. Puglia holds Bachelor's and Master's degrees in Special Education and a Sixth Year Professional Diploma in Educational Leadership.  As a member of the CEASD team, she supports the Center's divisions of Training, Research and Direct Services.
Lauren Tucker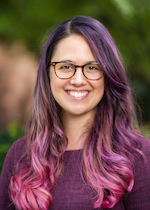 Dr. Lauren Tucker is an Assistant Professor in the Special Education Department. She has a dual certification in special and regular education with over 8 years in the field.  Dr. Tucker has expertise in assistive technology, universal design for learning, online learning, and technology implementation.  She conducts assistive technology evaluations, consultations, and trainings around the state of Connecticut. She supports teachers, students, and individuals in appropriate consideration, selection, and implementation of tools to increase student learning.  In addition to her work with assistive technology, Dr. Tucker passionately promotes universal design for learning to enhance learning for all individuals. Her research focuses on technology integration, teacher learning, assistive technology for accommodations, and implementing communication and visual supports in community experiences, specifically the theatre.  
Bogdan Zamfir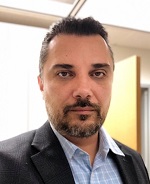 Bogdan Zamfir, Ed.D., directs the Center for Educational and Assistive Technology at Southern Connecticut State University and teaches as an adjunct faculty member in the Special Education Department. As a member of the Center of Excellence on ASD team, he provides assistive technology expertise and support. His current research interests focus on the role of technology in supporting classroom instruction and student learning.  
Past Center Directors
Ruth Eren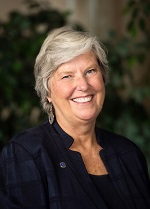 Dr. Ruth Eren, along with the late former interim dean of the School of Education James Granfield, co-created the Center in 2010 to help provide the state with a distinctive resource to improve the experiences of children who have been diagnosed with an autism spectrum disorder (ASD). She spent many years consulting with public schools in Connecticut regarding program development for children with ASD and has been a member of several state committees related to this subject, including Connecticut's Task Force for Children with Autism Spectrum Disorders. Dr. Eren is a former special education teacher and administrator, and served as chairwoman of the SCSU Special Education Department. A noted expert in this field on program development for children she was selected, after a national search, as the Goodwin Endowed Chair in Special Education, the first endowed chair in the University's 122-year history.
James (Jim) Michael Granfield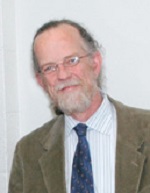 Dr. James Granfield, former Co-Director of the Center, passed away in July of 2010. As interim Dean of the Southern Connecticut State University School of Education, Jim had the vision and the courage to support the concept of a Center of Excellence that would serve individuals with autism spectrum disorders. An active member of the 08-5 study group, Jim contributed tremendous effort, knowledge and skill in acquiring and evaluating the information needed to move ahead with initiatives to support the ASD population in Connecticut. He enthusiastically embraced the concept of a Center of Excellence; in fact, Jim would accept nothing short of "excellence" here at Southern.  Once the Center concept was developed into a specific framework with goals and objectives, Jim worked tirelessly with the team to acquire federal funding to support the Center's first year initiatives. Jim's presence and influence will remain with the Center for many years to come.